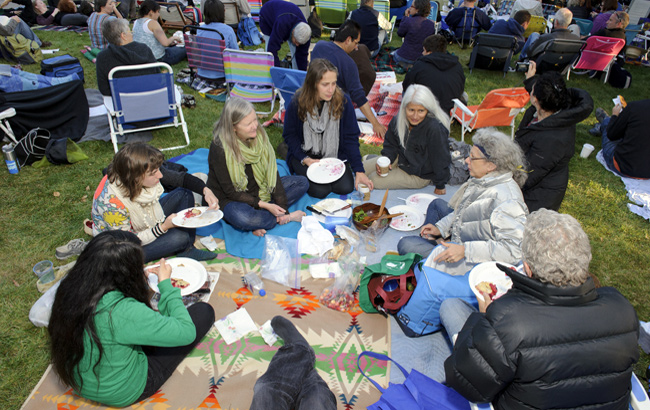 STUDENTS
The Ojai Music Festival is the center point for musical discovery and exploration.
We welcome students to join other adventurous music enthusiasts. Students with a current student ID are eligible for a 30% discount on series passes. For more information please call our Box Office at 805 646 2053 or email boxoffice@ojaifestival.org.
Special thanks to the Shanbrom Audience Development Fund, which supports the next generation with music opportunities including attending the Ojai Music Festival at a nominal price.
Find us on Facebook and stay current with the latest news and chances to win free tickets!
GROUPS
Make the Ojai Music Festival a musical party with friends, family and colleagues!
The splendor of the Ojai Valley and a wide variety of outdoor activities will enhance your musical experience. Group discounts start at 15% for groups of 8 or more people. We can also assist you with suggestions on dining, lodging and activities during your time in Ojai.
Please call our box office at 805 646 2053 or email boxoffice@ojaifestival.org for more information.