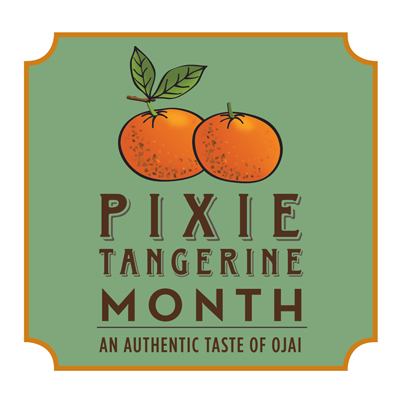 April is Pixie Tangerine Month and there are a host of happenings dedicated to the sweet and seedless tangerine that are unique to the Ojai Valley. Pixies are small, sweet, and easy to eat – a local favorite for young and old alike. First grown in Ojai in the 1960's, today there are over 25,000 pixie trees tended by more than 40 tangerine growers.
From special pixie themed meals to special classes and deals, celebrate Pixie Tangerine Month with a unique Ojai activity, a Pixie-inspired meal, spa treatments, shopping discounts, and special lodging packages:
The Ojai Music Festival is celebrating with a special Pixie Pass: Get 20% off when you buy 2 concerts. Buy online and use promo code PIXIE20 valid April 5-April 30.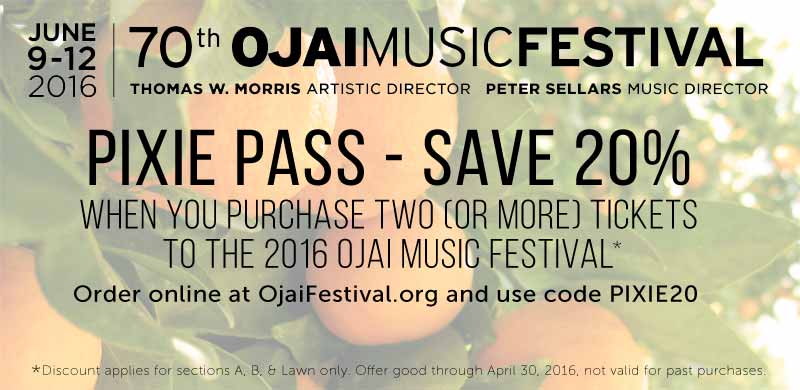 Enhanced Day Spa (

439 W El Roblar Dr

|

(805) 746-6476

) – You'll be uplifted and energized by the Pixie scents in the spa! Just a few of the specials this month are Ojai Pixie Custard Foot & Calf Treatment, Ojai Dreamsicle Massage or Pixie Facial.
Ojai Valley Inn & Spa (905 Country Club Rd. | 855 697 8780) – Luxuriate in the uplifting Ojai Pixie Tangerine Body Polish treatment, and as an extra bonus, this treatment is offered at 20% discount. Seasonal manicures and pedicures are also available for your rejuvenating spa experience.
The Oaks at Ojai (122 E. Ojai Ave | 805 646 5573) – Be the first to sign up for the new Ojai Pixie Scrub-Making Class! Or … just relax, and let the knowledgeable spa team at The Oaks offer you their seasonal Ojai Pixie Scrub treatment.