Back to school with BRAVO
by Laura Walter, BRAVO education coordinator

Passed by Congress in 2010, House Resolution 275 designates the week beginning with the second Sunday in September as National Arts in Education Week. During this week, the field of arts education joins together in communities across the country to tell the story of the impact of the transformative power of the arts in education.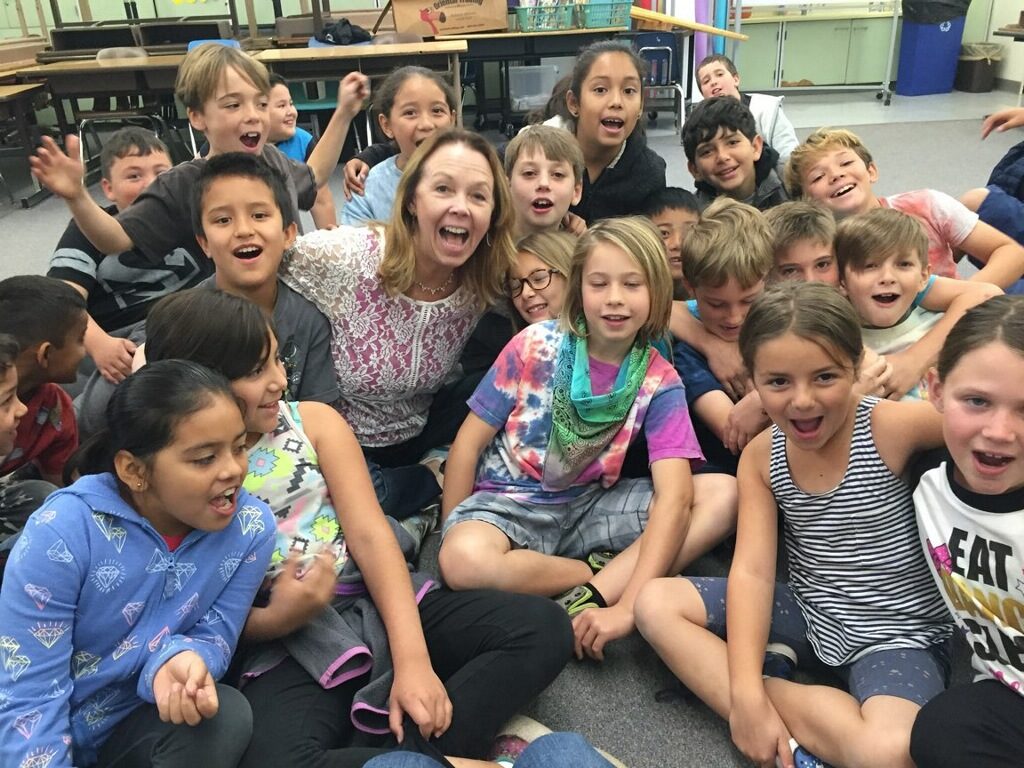 As we begin our school year and recognize how the arts have a significant impact on students, the Festival's BRAVO education & community program commits to the joy of promoting arts education in our local schools and community.
Music activates both sides of the brain and ties together the auditory system with memory, visual, and movement systems. Often times, children who have learning challenges can shine through music. They learn to interpret symbols, which translates to better reading and math skills.
The opportunity for them to express themselves leads to better self-esteem, and a stronger community. Making music together cultivates a sense of belonging, and leads to a more stable child and adult.
Research has shown that strong social skills are the best indicator of life-long success. Creating music together requires that we listen to each other. We must be regardful of another. And we lend a helping hand so that the whole ensemble excels.
Participating in our local school music programs helps students grow and learn about being part of something that is bigger than ourselves. Benjamin Zander, conductor of the Boston Philharmonic Orchestra and Boston Philharmonic Youth Orchestra remarks, "I have a definition of success. For me, it's very simple. It's not about wealth and fame and power. It's about how many shining eyes I have around me…if the eyes are shining, you know you're doing it. If the eyes are not shining, you get to ask a question. And this is the question: who am I being that my players' eyes are not shining? We can do that with our children, too. Who am I being, that my children's eyes are not shining? That's a totally different world."
The Festival's BRAVO program impacts 2,800 children and provides 1,075 free workshops yearly. Many thanks to the Ojai Festival Women's Committee and the many local volunteers who support this integral program in the schools.
What teachers are saying about the importance of music in the schools:
"Education Through Music is valuable for many reasons. I enjoy going to the weekly class and participating with my students. With Ms. Laura's instruction we are learning about music, song, dance, rhythm and at the same time listening, sharing, cooperating and having fun without "crossing the line" into silliness. A student in my class struggled with academics and behavior in the classroom, but he was a shining star in music class. I enjoyed watching him participate and be a leader to his peers as he was often one of Ms. Laura's helpers in the activities. All the students are made to feel special and important. A big emphasis is placed on the instructor knowing each student's name and using it throughout the class in different activities. The relationship the students have built with Ms. Laura over the years (some of the 3rd grade students have been working with her since kindergarten) is wonderful, and part of the reason they look forward to music class." – Ms. Plott, 3rd, Meiners Oaks Elementary

"Because of Laura's work teaching my students much needed social skills through play and music my class not only continued to grow as young human beings, but they learned acceptance, tolerance and kindness while being taught music. I believe that the Education Through Music program has been a vital support to all our students' learning. By attending ETM each week the students in my class learned how to stay interested and engaged in an activity. The students learned how to be positive members of a group (the class). In addition, each week through play and music the students were encouraged and taught how to take risks and deal with the fear of standing up in front of their peers. Together with Laura, we worked to increase each child's self-confidence in order to develop better communication, conflict resolution skills, and better listening skills amongst all the students which was evidenced by increased academic achievement and decreased social-emotional behavior problems." – Ms. Mejia-Holdsworth, 2nd, Topa Topa Elementary