Become a Holiday Marketplace Volunteer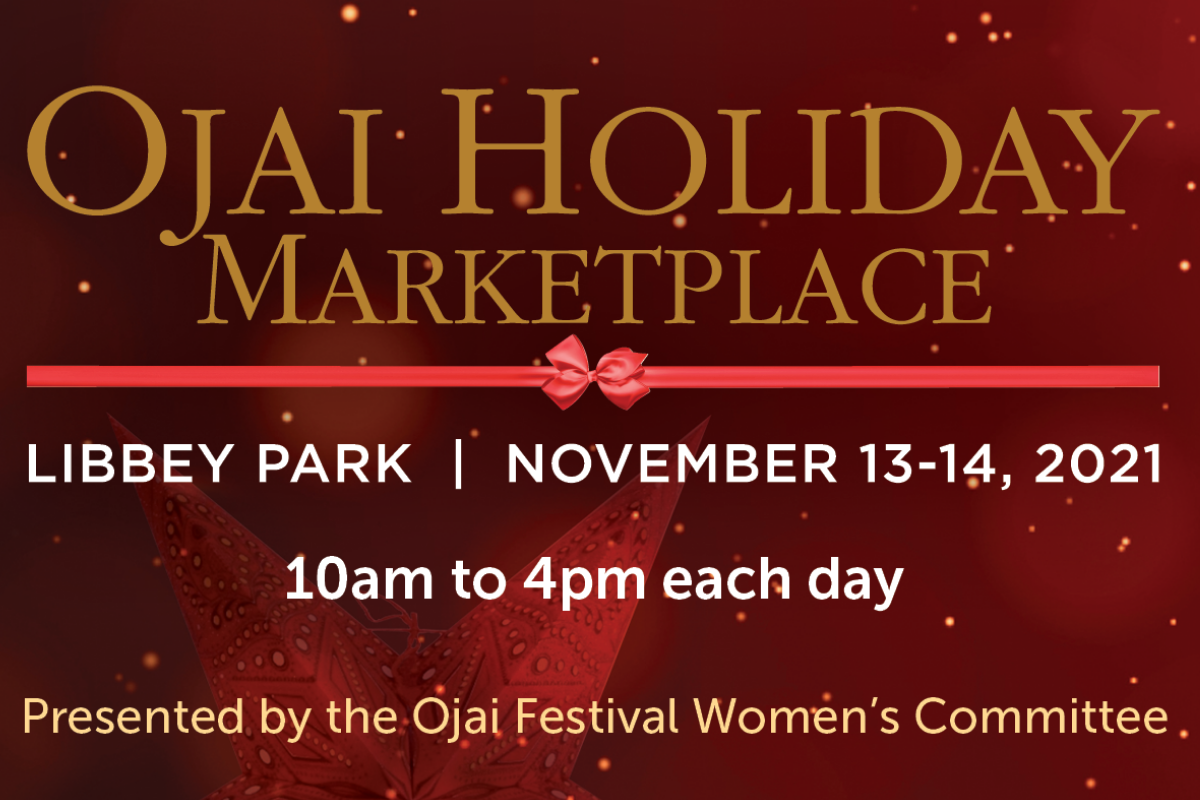 We hope you will provide your invaluable support by being a Volunteer at the Holiday Marketplace.
The Ojai Festival Women's Committee invites you to be a Volunteer for our annual fundraiser, Holiday Marketplace, on November 13-14, 2021.
The unusual and challenging past two years have given us pause to rethink the event to accommodate the challenges of COVID-19. To ensure the safety of our guests and homeowners, we made the decision to postpone our usual Holiday Home Tour to Fall 2022.
For this year we are putting all our energy, creativity, and time into creating the ultimate Holiday Marketplace. The Marketplace will be better than ever with new vendors joining our list of returning favorites. Begin your holiday shopping with 50+ booths that will provide the perfect find for everyone on your list, including something special for you. Revel in musical performances at the Gazebo, carolers wandering the market, and Santa handing out candy canes. Create your own decorations at the Ornament and Wreath Stations and enjoy holiday drinks and treats at the Café. The showstopper will be the silent auction of decorated Tabletop Trees and Menorahs created by local artists, businesses, and organizations.
It is essential we all support this heightened focus. This is an opportunity to create a community event the entire valley, county, and neighboring communities look forward to year after year to kick off the Holiday Season.
As one of the largest financial supporters of the Ojai Music Festival and BRAVO music education, the Women's Committee is proud of the essential role we play in the legacy of the Festival in our community. Proceeds from the event support the Festival's BRAVO program, which provides free music education for the local public elementary students and supports the internationally renowned Ojai Music Festival celebrating its 76th year on June 9-12, 2022.
Your commitment of time and enthusiasm is critical to the success of our event.
Click on the link to learn about the Volunteer Roles and to sign up!