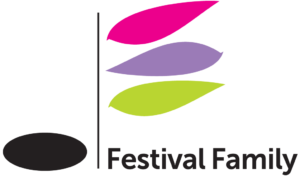 Support the Ojai Music Festival
We gather in Ojai each year to learn and to experience profound joy. Over four exciting days, we experience more concerts than an average symphony season. The innovative music, the intimate setting, and the feeling of connection are only possible because of our generous Festival family.
Your gifts make the Festival happen. We are grateful and excited to welcome you to the Festival family.
---

Enhance your experience
Members are the foundation of our family. Your contribution ensures that the music is heard. As a Member, you receive special opportunities to make your Festival experience more meaningful.
Expressions of Gratitude (Benefits are cumulative)
Member ($50-$74)
Ticket exchange fees waived

Invitation to private events with Festival artists throughout the year
Friend ($75-$149)
One-time 10% discount in Festival Grab-and-Go Market

Recognition in program book
Supporter ($150-$249)
One-time 20% discount at the Festival Boutique
Devotee ($250-$499)
Invitation to breakfast with the Artistic Director (during Festival weekend)
Enthusiast ($500-$999)
---

Help develop our most innovative projects
From free community events to our Live Stream concerts, Partners have the opportunity to underwrite some of the Festival's most important projects.
Expressions of Gratitude (All Member Circle benefits, plus)
Partner ($1,000-$2,499)
One pair of complimentary tickets to each Ojai Dawn concert

Four-day access to the Patron Circle Lounge
Collaborator ($2,500-$4,999)
Invitation to the President's Reception

Invitation to a special reception with guest artist during the year

Reserved seating for Suppers in the Park (with your Suppers ticket purchase)
---

For more than 70 years, Ojai has been synonymous with innovation, creativity, and adventure. Our artists and audiences desire forward-thinking, surprising musical experiences. This powerful legacy exists because of dedicated patrons like you, whose support inspires our artists to be bold and creative.
Visionary Circle: Build the future
Major gifts are the reason life-changing music happens each summer in Ojai. Your exceptional level of support allows us to welcome path-breaking artists, new works, and astonishing performances.
We invite you to shape the future of the Ojai Music Festival.
Individuals who contribute $5,000 or more become members of the Visionary Circle and enjoy exclusive opportunities. To recognize and thank you for your generosity, we offer the following benefits that take you inside the Festival's creative process.
Visionary Circle Expressions of Gratitude (All Partner Circle benefits, plus)
Patron ($5,000-$9,999)
Invitation to join the Board of Governors

Invitation to Visionary Circle events

Reserved parking

VIP concierge service through the Development Office
Leader ($10,000-$24,999)
Earmark your contribution to support specific production programs

Sponsor a Festival artist
Investor ($25,000-$49,999)
Sponsor a Libbey Bowl performance or new artistic project

Premium designated parking
Benefactor ($50,000-$74,999)
Visionary ($75,000+)
All sponsorship recognition is included in the Festival Program Book and on signage in Libbey Bowl and Park.
---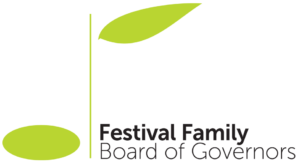 The Board of Governors provides those most interested in the Ojai Music Festival with an opportunity to be involved, be heard, and receive exclusive access. There are no obligations, only opportunities. Attend private events, serve on select committees, and provide an important voice for the organization – you make it happen. The Board of Governors demonstrate their exceptional support by making a minimum contribution of $5,000 a year.
In addition to your Visionary Circle benefits, the Board of Governors receive the following:
Invitation to an annual Board of Governors Meeting with the Board Chair, President, and Artistic Director
Private event with guest artist
Opportunity to serve on Board of Directors committees
Opportunity to serve in leadership roles in the events leading up to the Festival's 75th anniversary
Visionary Circle members are invited to consider joining the Board of Governors.
For more information, please contact Anna Wagner at 805-646-2094