Each year the Ojai Holiday Home Tour welcomes designers and florists, each of whom are assigned a home and tasked with bringing their own vision of décor and the holidays to life. This year (November 10-11), we have lined up the following designers Bruce Abbott, Angela's Flowers, Carolyn Bennett of cdb gardens, Laurel Crary, Brooke Giannetti of Giannetti Home, and Ojai Blooms. If you haven't yet purchased your tickets, call our box office at 805 646 2053, or go online here >>
DESIGN TEAM FOR LOVE NEST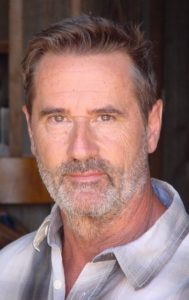 Bruce Abbott
For the past six years Bruce Abbott and his wife have resided in paradise at the Lucky Q Ranch between Ojai and Ventura. Bruce Abbott's design work can be seen in San Francisco, Malibu, Palm Springs, San Clemente, Mandeville Canyon, Calabasas, Agoura Hills, and La Ventana in Mexico.
During his many years in Malibu, he co-created the highly successful Malibu Elevations in 2003. An all-inclusive company that ushered clients from home conception to completion through all design and building phases including landscape design. He has designed in the following decor styles; Mid Century Modern, Japanese, Craftsman, Modem Minimalist, Spanish Revival, Tropical Modem, Space Age Modem, and Mediterranean.
Never one to be creatively still for long, Bruce Abbott's latest endeavor, Faded Aristocracy, represents not only his 30 years of design, but incorporates his nearly 4 decades as an Antiquarian Book and Print dealer. His endless passion for period aper has inspired one of a kind curious creations of murals, furniture, home furnishings, wall paper, and art installations.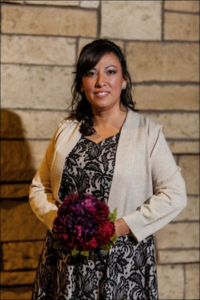 Irma Murillo, Angela's Flowers
Angela's Flowers, recently voted as Best Florist (OVN) has had a long and colorful history. The iconic business was originally started in 1978 by Angela Mc Elroy in Ventura. She later decided to move to beautiful Ojai Valley, where she continued to live until recently. In about 1989, Angela then sold the business to Joanne Moore, who owned it until about 2006, when she decided to sell it to friend Laurie Barnett, who then sold it to Irma Murillo. Irma had begun working for Angela's Flowers when she was just a sophomore at the local high school. It was her first job and she honestly believes it will be her last. She has been with the business for over 20 years, and she loves what she does so much it doesn't seem like work. Visit Angela's Flowers
---
DESIGNER FOR PATINA FARM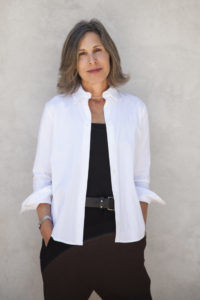 Brooke Giannetti, Giannetti Home
Brooke Giannetti runs Giannetti Home's interior design studio and is the author of the design blog, Velvet and Linen. She and her husband Steve are the authors of the book Patina Style (2011), as well as their second book, Patina Farm (2016), which highlights their home in Ojai, CA. The firm's work has been published in Veranda, The New York Times, Santa Barbara Magazine, C Magazine, and Good Housekeeping, as well as several other publications.
Together they own the store Giannetti Home, located in Santa Barbara, CA which also functions as their studio. Specializing in custom furniture and imported antiques, the store is focused on offering products and visuals in the couple's signature style, Patina Style. They live on Patina Farm with their three children, mini goats, dogs, Sicilian donkeys, chickens, and Hector, the house bunny. Visit Giannetti Home
---
DESIGN TEAM FOR SADDLE MOUNTAIN SANCTUARY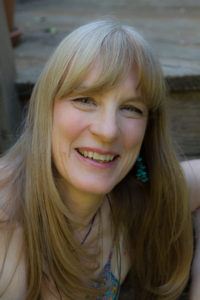 Laurel Crary, Laurel Heather Design
My arrival in Ojai is synchronistic. Ojai found me. I stumbled onto a guesthouse oasis over a year ago and immediately felt warmly embraced by the community, so warmly that I find myself involved in the Holiday Home Tour as a co-chair for the event. Another synchronistic moment has provided the honor of additional involvement as a design consultant for Saddle Mountain Sanctuary. Design has been a part of my life from my childhood on a Montana Ranch to my many years in retail merchandising and shopping center management. From rustic cabins to window displays to new store openings to shopping center renovations, all paths led to my plunge into design school, which brings me to my fortunate life of doing what I love…DESIGN! I expanded on my education with certification in Feng Shui and Staging.
My design journey has taken me from an internship with the late and talented Joe Nye to design collaboration for the 2013 Pasadena Showcase House Guest Sitting Room and now to the natural beauty of Ojai. I am passionate about historical architecture and thrive on the history of the Ojai Valley. Color, light, textures and an element of unexpected wow, make each project a new possibility. I believe design is elevated when it honors the original style of building, the surrounding landscape and the personalities of the people living, working, creating, gathering and enjoying life within the walls. There is nothing more rewarding than to see a client's face light up with delight at the results of my design.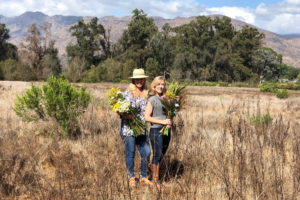 Ojai Blooms
Ojai Blooms is a local floral design business that started like most good ideas – as an ambitious dream by owners and designers Adonda McGrath Brennan and Jennifer Wing. Their fresh, contemporary garden style starts with the most beautiful, locally grown, seasonal flowers they can find. This translates into stunning floral arrangements that all of the senses can enjoy: efflorescent texture, complementary color, scented flowers and foliage and blooms at the peak of their season. Color and design come together with artistic flair to create truly beautiful floral art.
Having grown up in Ojai, Jennifer and Adonda offer a local perspective unique to Ojai while always staying current. When asked about the business model, they added,"Our priority at Ojai Blooms is making our customers happy and inspired by the fresh, beautiful, locally grown flowers we hand choose and design. Our goal is to bring the beauty of flowers and giving to you and your loved ones." It's all about the people and our community. We like to donate and help whenever we can. Between the two of them Jennifer and Adonda have years of design experience and are thrilled to be on the journey that is Ojai Blooms! Visit Ojai Blooms website
Special thanks to Flora Gardens of Ojai for the additional landscape design.
---
DESIGNER FOR SERENITY IN THE CITY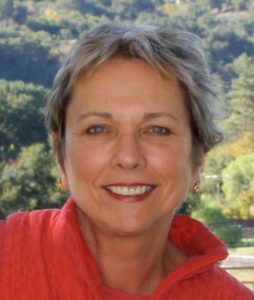 Carolyn D. Bennett, cdb gardens
Carolyn has spent her life in gardens…from her childhood in the Midwest where she followed her mother around their suburban garden learning how to deadhead peonies and cut lilacs and forsythia to planting a rooftop garden in Chicago, an urban garden in London, an ever-changing Los Angeles city garden and, finally, an 11-acre farm in the Upper Ojai.
In between carpools and PTA meetings, she began a floral design business out of her garage in Los Angeles to support her habit of arranging and re-arranging flowers for her house. She believes that everything growing outdoors in our gardens can be brought indoors to beautify our rooms…blossoms, branches, seed pods, herbs, succulents, fruits and vegetables. Anything in the house is a potential container. And any surface a perfect spot to showcase nature.
Carolyn has been an active Garden Club of America member and flower show award winner for more than 30 years. She has a Master's Degree in the Conservation of Historic Gardens and has served on the boards of the Los Angeles County Arboretum, The Cultural Landscape Foundation and The California Garden and Landscape History Society. She writes, lectures and runs her garden consultation business, cdb gardens.
For more information on the Ojai Garden Club, visit ojaivalleygardenclub.com