Earlier in the year, we asked several of our artists to respond to a Q&A about music, the Ojai experience and Mark Morris. Here is an introduction to the celebrated American String Quartet who will make their Ojai Music Festival debut on Friday, June 7.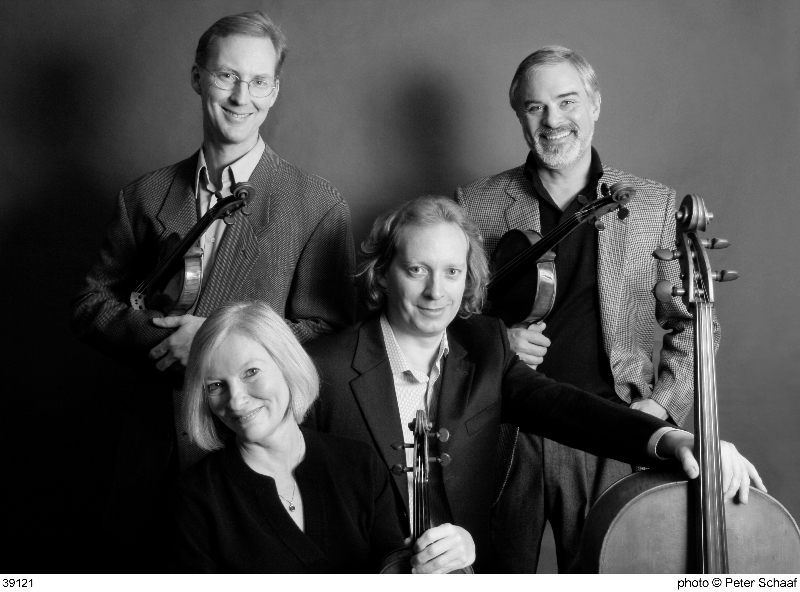 What do you most look forward to about the 2013 Ojai Music Festival?
We are most looking forward to participating in the coherent and interconnected programming. So often summer festival programming is geared towards easy listening, and while there's nothing wrong with fun, serious fun should be even more rewarding.
The Festival is concentrated, but if you can make the time, what would you most like to explore in the Ojai Valley?
In addition to interacting with our fellow performers, we're looking forward to exploring the coastline, ocean views, mountain trails – and we understand that there are some winemakers in California as well.
Ojai is famous for its engaged and adventurous audiences, is there something you'd like to share with your Ojai family prior to the 2013 Festival?
Only something they doubtless already know: that audiences who meet us half-way not only make our work easier – they get more fulfilling performances. Rather than having to be convinced of anything (merits of the music, bona fides of the performers), the listeners can join in an exploration shared on both sides of the footlights.
Please share some highlights of your past professional experience working with Mark Morris.
From Wolfram Koessel (cellist in the ASQ): Mark Morris is the most musical artist I have ever met.  I have worked extensively with the MMDG for the last thirteen years and many of these collaborations have been highlights of my career.  Mark continues to amaze me with his deep love and knowledge of music, his wit, and unending energy.  Watching his choreographies deepens my understanding of music.