Musical Segues is a new segment of the Ojai Music Festival's BRAVO education & community program that introduces our amazing alumni, who either went through the BRAVO program via the Ojai Valley public schools or participated in our Festival Arts Management Internship program.
Every month we will give glimpses into their world, personal journeys, and how music made an impact on their lives.
First up…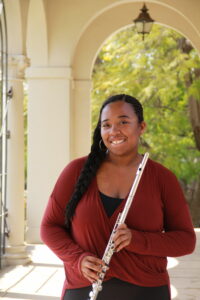 DOMINIQUE WRIGHT
Arts Management Intern
Occidental College, Class of 2020
What interested you in applying to the Festival?
I applied to the Festival the summer after my freshman year as my Chamber Music coach told me about the program. I had just gotten into social media marketing at my school (Occidental College) and we agreed this would be a great opportunity to improve those skills as well see what happens behind the scenes – there's A LOT that goes on.
Eventually, I went on to intern at the Festival for three years: 2017, 2018 and 2019. During those formative summers, I was able to work in three different areas: marketing, retail and the box office.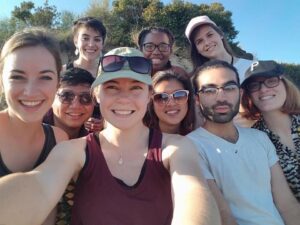 What was your favorite Ojai experience?
I have to say my favorite Ojai experience were outings the interns did together. While we all had busy days, we always had time – at least before the Festival started – for ourselves, and most of the time we would go out for dinner, go to the beach or on a hike. These are your colleagues for the two to three weeks while we are in Ojai, so these outings felt like co-workers hanging out and just recharging for the next day.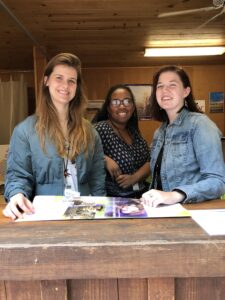 What was an "a-ha" moment working in any of the Festival departments?
Working in the box office, I was able to interact with patrons and the ticketing system which helped me see where our guests were coming from. There were people who would travel hours to come to the Festival. It was an amazing discovery because it showed the impact it had on people and how music brings people together. That's something I aim to achieve in my career, whatever that may be!
What are you up to now?
This past May, I graduated from Occidental College with a BA in Flute performance and a minor in media studies. Currently I am applying to grad programs for arts administration as well as marketing and looking for jobs to gain more experience, and honestly, keeping myself busy in quarantine. Working in the arts field was never a future I saw for myself until interning at the Festival. I'm aware that my future jobs may not be the same as a festival environment, but this internship was what I always looked forward to throughout the school year; knowing that at the end, I get to go back and be with my Ojai family.
In fact, I'm not the only one who has these career goals, some intern alumni have already started making their mark in the arts workplace, some of which you'll be hearing from very soon. I look forward to sharing their stories these next several months!