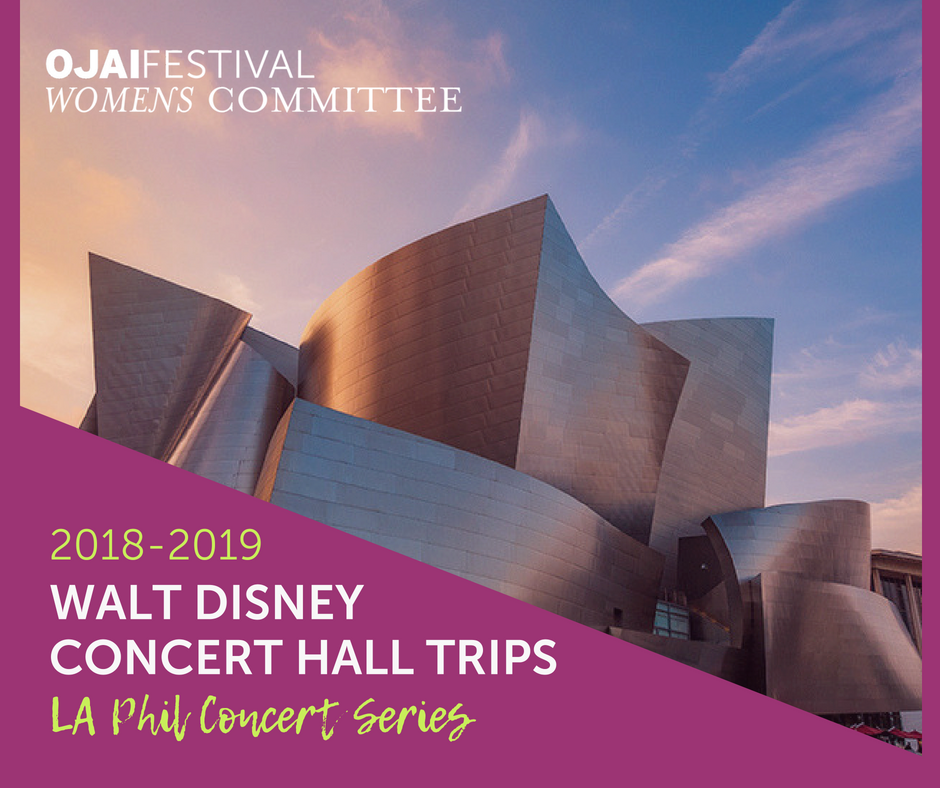 In 2005, Barbara Hirsch began organizing memorable trips for Ojai Festival Women's Committee (OFWC) members and guests to explore cultural offerings in Los Angeles, especially the concerts at Walt Disney Concert Hall.
This year, OFWC will enjoy a series of concerts with the acclaimed Los Angeles Philharmonic, which is celebrating its 100th season. Redefining what an orchestra can be, the LA Phil is as vibrant as Los Angeles, one of the world's most open and dynamic cities. Led by the extraordinary Gustavo Dudamel, this internationally renowned orchestra harnesses the transformative power of live music to build community, foster intellectual and artistic growth and nurture the creative spirit.
First Trip: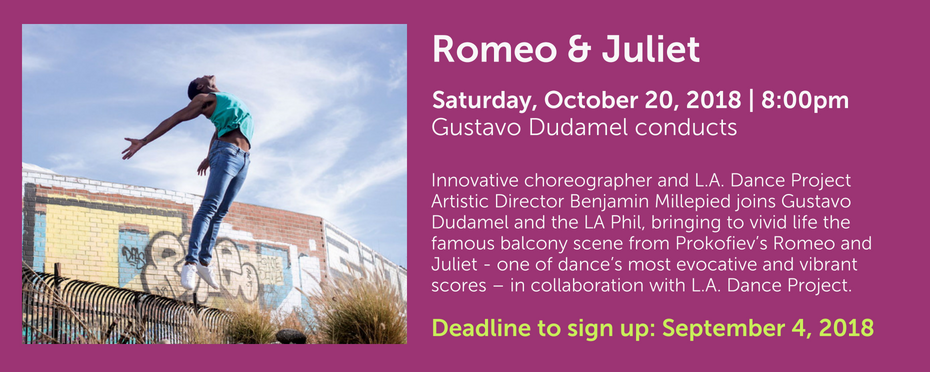 Click here to download the full program >
COST PER TRIP:
$225 for member, spouse or significant other
$275 non-members and guests. Become an OFWC member for $45 and enjoy the savings and more! Click here
Cost includes concert ticket, bus transportation with drinks and snacks, all gratuities, dinner, and donation to OFWC. Space is limited to 22 per trip. Tickets are transferrable and not refundable.
Series Package
Commit to the entire series by September 4 and your spot will be guaranteed for all 3 trips!
• A signed commitment form is required.
• $300 per person payment is required. $225 of this payment will be applied towards the October 20 trip and the remainder will be applied towards the January 24 trip.
• Receive a complimentary spot for an upcoming OFWC local arts trip!
Individual Reservations
• Reserve your spot 1 event at a time!
• Review the information on the next page , choose the concerts you want attend and send in your payment during the open reservation time period.