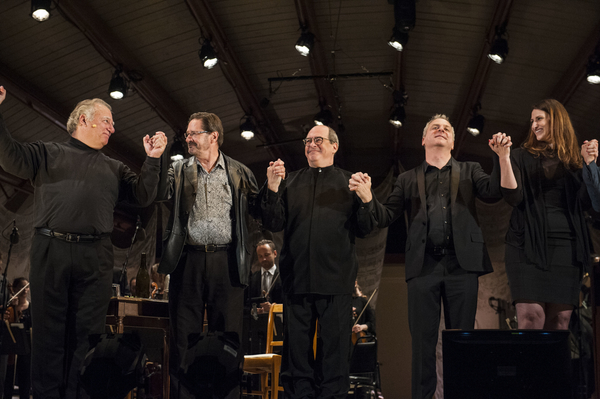 Led by Artistic Director Tom Morris and Music Director Jeremy Denk, the 68th Ojai Music Festival will be remembered for its amazing concerts and witty, thought-provoking programs.
This record breaking year was marked by sold out performances, the world premiere of Steven Stucky and Jeremy Denk's comic opera, The Classical Style: An Opera (of Sorts), a substantial increase in impact thanks to the residency of American Public Media's Fred Child (Performance Today), and enhanced live video streaming, which has already attracted over 7,000 views from 43 countries. All Libbey Bowl concerts and Ojai Talks are now available to view on our website for free.
This is just the beginning. The Festival's creative spirit and commitment to nurturing the musicians of today is stronger than ever. Led by Music Director Steven Schick, the 2015 Ojai Music Festival will include works by 20 living composers. With future Music Directors, Peter Sellars in 2016 and Esa-Pekka Salonen in 2017, Steve will open the door to 70 more years of adventurous programming.
We invite you to join us by making a donation by fiscal year end (July 31) and ensure a vibrant future. We support new music, new ideas, new love, and learning. It is our commitment and investment in collective creativity that sets the Ojai Music Festival apart.
Your support is important to us, to the musicians and to the Ojai community.