unforgetTABLES event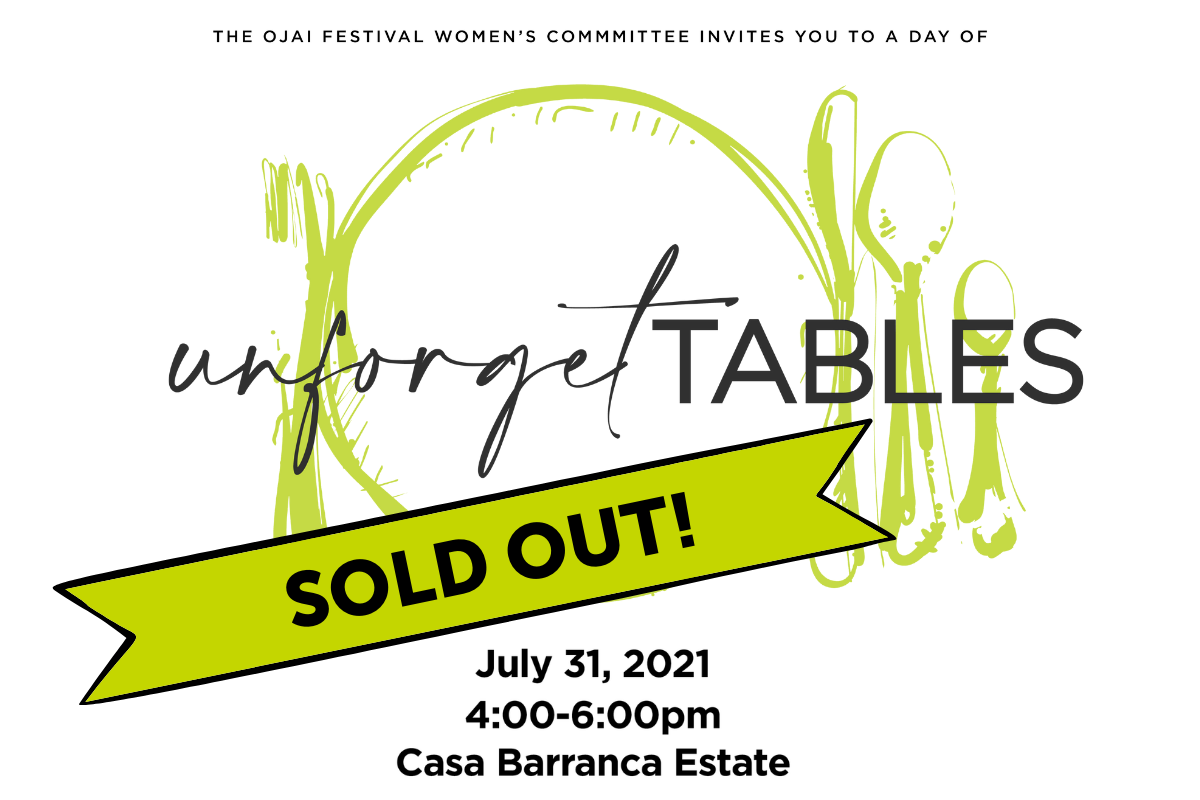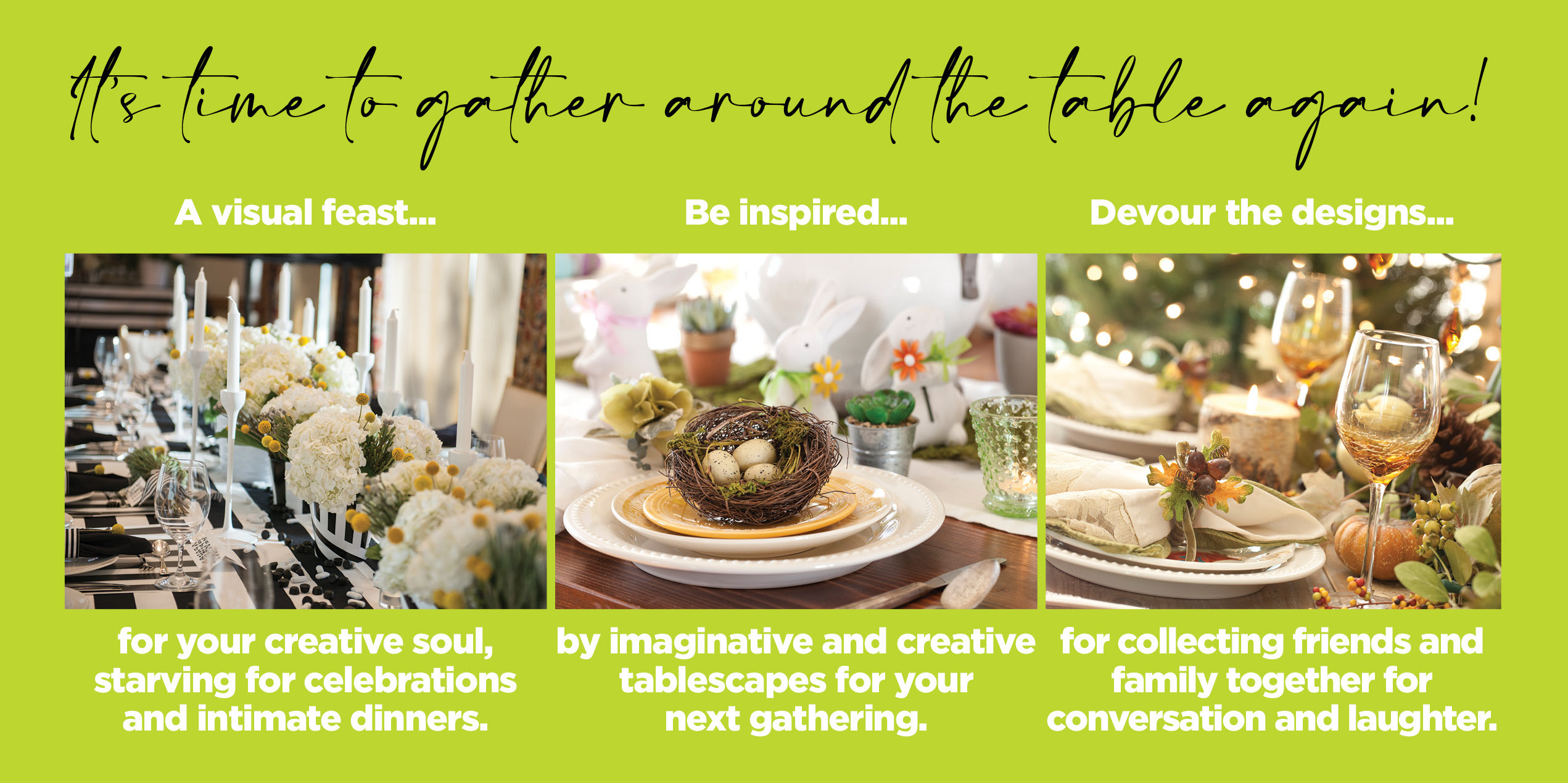 The Ojai Festival Women's Committee is delighted to invite you to participate in our inaugural celebratory unforgetTABLES event! You will have the opportunity to see beautiful tablescapes designed by local businesses and hosts, a visual feast of creative ideas for celebrations and intimate dinners.
You will also have an opportunity to bid on donated tablesettings, selected décor, and centerpieces at a silent auction, all while enjoying small bites, a signature cocktail, and of course live music!
Questions? Contact the Festival Office (805) 646-2094

Thank you to the following generous donors for providing table settings, decor and other services for the event and silent auction!