Why I Support the BRAVO! Music Education Program
Judy Vander has been a  BRAVO! Music Education Program volunteer and friend of the Festival for several years. She is our guest blogger this week as she describes just what it is that makes BRAVO! special.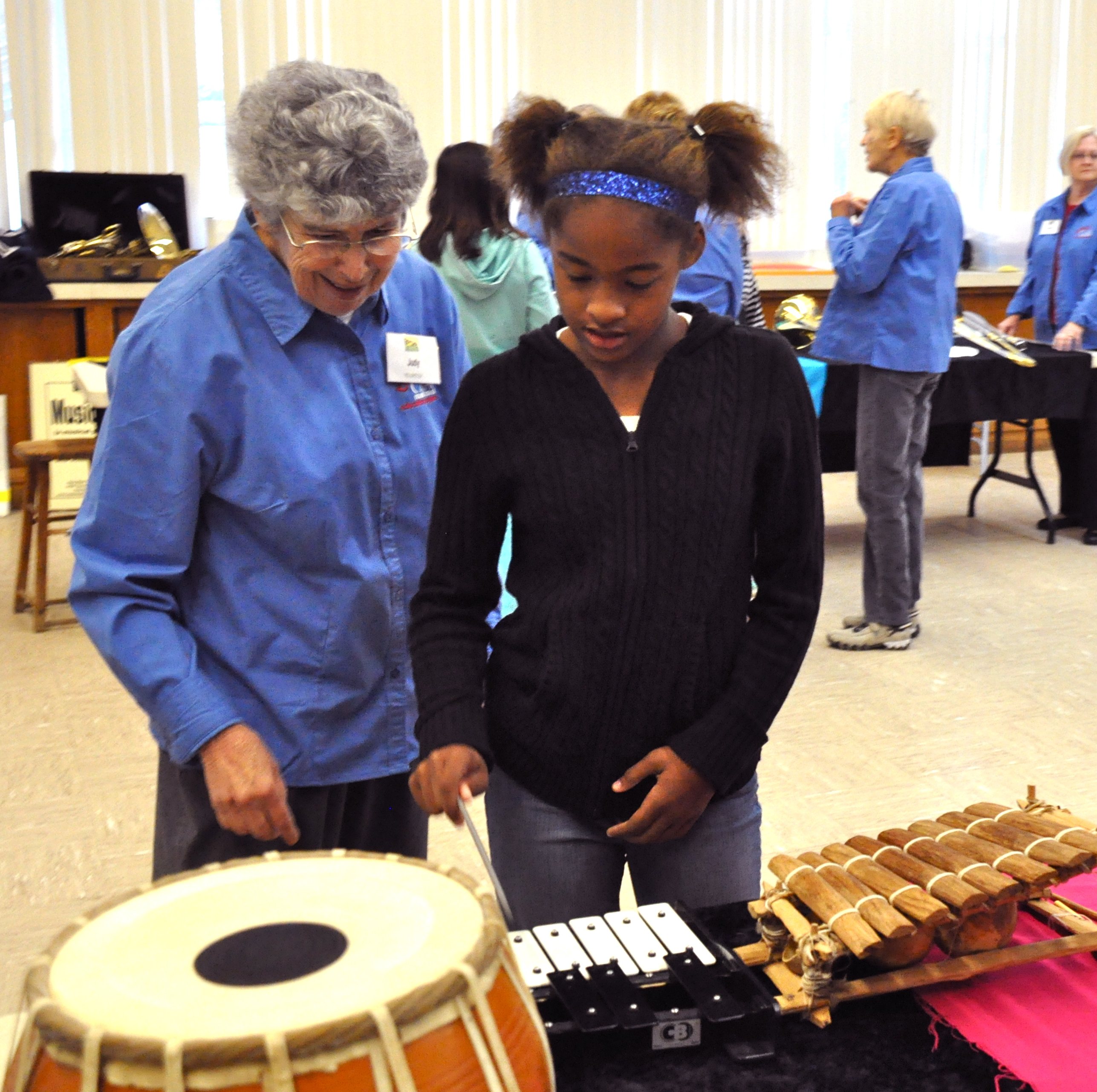 Why am I proud to support the extraordinary BRAVO! programs?  Let me count the ways…
Let me start with the Education Through Music workshops, an interactive music program for Kindergarten and first graders that teaches basic musical elements through games, songs, and movement. This relatively new program taps into the natural joy of children and infects the lucky person who gets to witness it. It is currently being taught at five elementary schools in Ojai. Moving on to third grade, Ojai students are all visited by the Music Van, which brings instruments from all the sections of the orchestra to the schools so that every student has a chance to play on every instrument. Logically, this program precedes the fourth grade when students have the chance to pick an instrument of their choice to learn and can join band programs. BRAVO! also funds a special string program where students are given a violin to use for as long as they are part of an instrumental program.
Every year BRAVO! organizes two concerts for the 5th-6th graders, to show them the wonderful musical opportunities that will open up to them when they move on up to Matilija Middle School and Nordhoff High School. The first of these is the IMAGINE concert. Student musical groups from these upper level schools perform and set an inspiring example for the elementary student audience. The second concert, Sing! focuses on vocal music. Prior to the concert, all 6th graders learn two songs. The concert itself features performances by the Matilija and Nordhoff choirs, as well as a set by professional singers. Near the end of the concert, the student audience is thrilled as the choir members come off the stage, mixing with them as they all sing together the two songs that they all had learned in preparation for the concert . . .
To learn more about BRAVO! click here. Look for Part Two of Judy's blog coming soon!