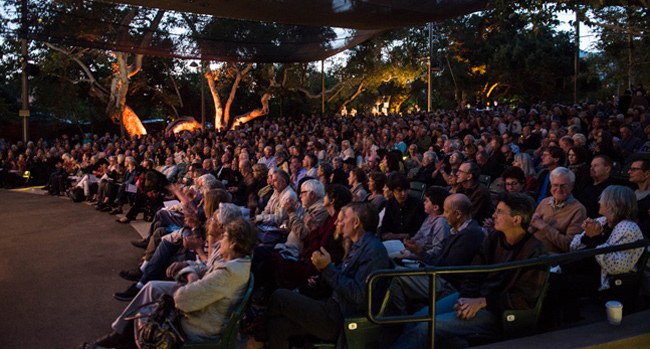 When you make a gift to the Ojai Music Festival, you help to create a place for groundbreaking musical experiences where artists are encouraged to take risks; where audiences feel deeply connected to the music and to each other; and where the community is welcomed with free performances and year-round education programs – all in the beautiful setting of the Ojai Valley.
We invite you to invest in the Festival's creative process by becoming a member, bringing projects to life through our special funds, or simply making a donation.
Thank you for supporting the Ojai Music Festival!