2021 Ticket and Donation Policy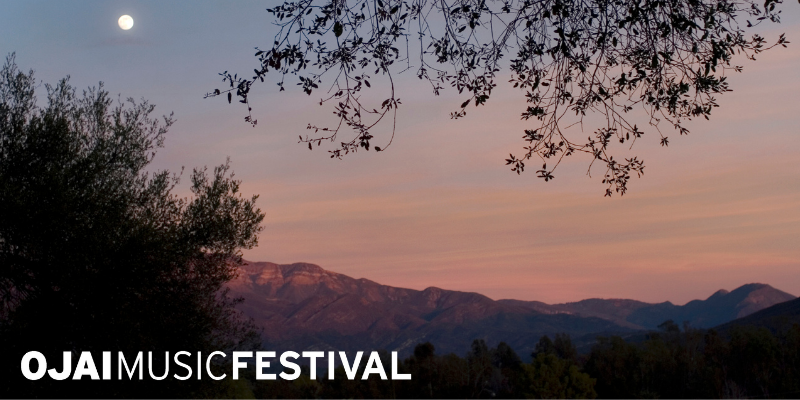 The Festival ticket policy has been that all sales are final for tickets and special events with no refunds or exchanges. However, due to these still unprecedented circumstances, the following options are available for those who have 2021 series passes.

Your 2021 series tickets will be transferred to the Festival in September. No further action is necessary. You will receive a confirmation email, and seating will occur during early summer when we begin seating assignments. We are looking forward to being with you in person at Libbey Bowl!

Choose to contribute your tickets back as a charitable gift (and receive a tax deduction for the total ticket value). Your generous support is vital in helping the Ojai Music Festival to sustain the organization during challenging moments such as this one. We couldn't do what we do without you. Your donation is fully tax deductible. Or, apply your ticket donations to our Ticket Fund for Essential Workers. To donate, please email Joy Kimura or Anna Wagner.
Place the value of your tickets on your account, to be used toward your 2022 Festival ticket purchases. If you would like to roll-forward your 2021 passes to 2022, please let us know by April 12, 2021. If we have not heard from you, we will send you a tax-deductible receipt for your donation. The 2022 Festival is slated for June 9 to 12 2022, with AMOC.
You may request a refund. Please email Bryan Lane at [email protected] by April 12, 2021. Please note that ticket refunds may take up to 60 days to fulfill.

For personalized service, contact Bryan Lane at 805 646 2053 or Anna Wagner at 805 646 3178, Monday through Friday, 10am-5pm. We expect a high volume of calls, and we thank you for your patience. Our team continues to telework and will do our best to respond quickly to your calls.
******
Support Your Ojai Music Festival
 To help with the serious financial impact on the Ojai Music Festival, donors can choose to contribute their series tickets back as a charitable gift (and receive a tax deduction for the total ticket value). Your tax-deductible donation today ensures that the Festival will continue to move forward into the future as we look forward to celebrating our 75th Festival in September 2021.