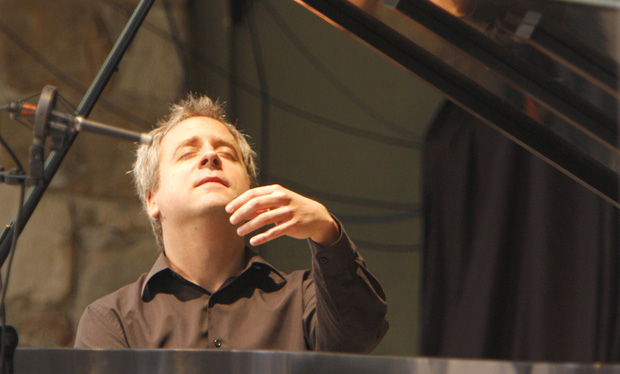 We received news late last night that Ojai's 2014 Music Director, Jeremy Denk, has been named one of 24 recipients of a MacArthur "Genius" Grant. We extend our heartfelt congratulations to Jeremy on this well-deserved accolade and can't wait to see what the next five years bring!
24 Extraordinarily Creative People Who Inspire Us All: Meet the 2013 MacArthur Fellows – 
"MacArthur named its 2013 class of MacArthur Fellows, recognizing 24 exceptionally creative individuals with a track record of achievement and the potential for even more significant contributions in the future.
Fellows will each receive a no-strings-attached stipend of $625,000 (increased from $500,000) paid out over five years. Without stipulations or reporting requirements, the Fellowship provides maximum freedom for recipients to follow their own creative vision.
"This year's class of MacArthur Fellows is an extraordinary group of individuals who collectively reflect the breadth and depth of American creativity," said Cecilia Conrad, Vice President, MacArthur Fellows Program. "They are artists, social innovators, scientists, and humanists who are working to improve the human condition and to preserve and sustain our natural and cultural heritage. Their stories should inspire each of us to consider our own potential to contribute our talents for the betterment of humankind."
Click here for complete article >>
Click here for the complete roster of recipients including Jeremy Denk >>