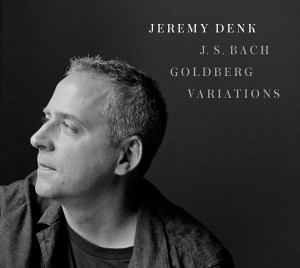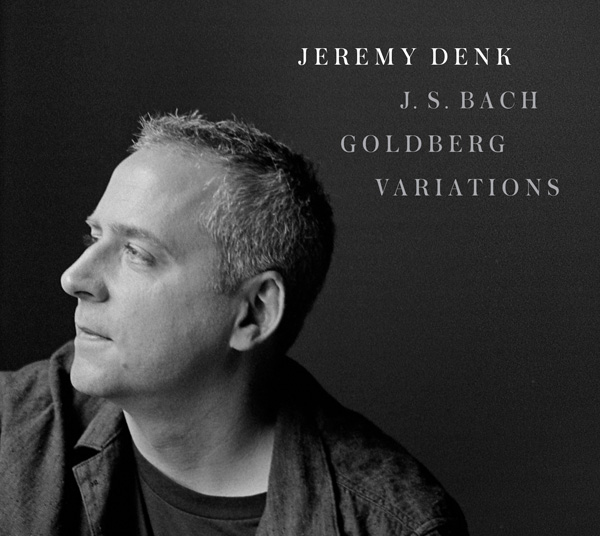 Nonesuch releases pianist Jeremy Denk's recording of J.S.Bach's  Goldberg Variations on September 24, 2013, available for pre-order now in the Nonesuch Store. A companion DVD accompanies the album and contains video "liner notes," with Denk demonstrating passages on the piano as he explains certain details of the iconic piece. (Watch an excerpt below.) The beloved Bach work has long been a staple of Denk's repertoire and his performances have received critical praise. The New York Times has remarked on his "profound affinity with Bach," and the Philadelphia Inquirer called Denk's performance of this piece "mesmerizing," noting that his "Bach is expressive, but not fussy or overthought. Technically unbothered by the work's more explosive spots and remarkably fluid in its scurrying passage work, he was able to make connections between and among bits of material that sometimes occur many seconds apart."
Denk plays in 15 US cities this fall, including a performance of the Goldberg Variations in Boston, Chicago, and DC and four nights in Davies Hall, one at Carnegie Hall, and one at the Krannert Center (in Champaign-Urbana) with the San Francisco Symphony playing Mozart's Piano Concerto No. 25 in C Major, K. 503. See below for the currently scheduled US dates; for details and tickets, visit nonesuch.com/on-tour.
Writing for NPR's Deceptive Cadence blog last year, Denk said, "The best reason to hate the Goldberg Variations—aside from the obvious reason that everyone asks you all the time which of the two [Glenn Gould] recordings you prefer—is that everybody loves them." He continued, "Yes, I'm suspicious of the Goldbergs' popularity. Classical Music is not really supposed to be that popular. I worried for years that I would be seduced into playing them, and would become like all the others—besotted, cultish—and that is exactly what happened. I have been assimilated into the Goldberg Borg."
Denk's previous releases include a recording of music by Charles Ives, released on his own Think Denk Media label, and a Nonesuch album of works by Beethoven and Ligeti. He also is an avid chamber musician and a respected writer, both on his blog and in such publications asThe New Yorker. Denk is expanding a recent article in that publication into a book that will be published by Random House.