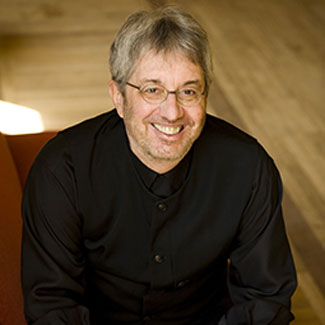 In the past decade Cliff Colnot has emerged as a distinguished conductor and a musician of uncommon range. One of few musicians to have studied orchestral repertoire with Daniel Barenboim, Colnot has served as assistant conductor for Barenboim's West-Eastern Divan Workshops for young musicians from Israel, Egypt, Syria, and other Middle Eastern countries. Colnot has also worked extensively with the late Pierre Boulez and served as assistant conductor to Boulez at the Lucerne Festival Academy. He regularly conducts the International Contemporary Ensemble (ICE), with whom he recorded Richard Wernick's The Name of the Game for Bridge Records, and he collaborates with the internationally acclaimed contemporary music ensemble eighth blackbird. Colnot has been principal conductor of the Chicago Symphony Orchestra's contemporary MusicNOW ensemble since its inception and was principal conductor of the Civic Orchestra of Chicago, an orchestra he conducted for more than twenty-two years. Colnot also conducts Contempo at the University of Chicago, and the DePaul University Symphony Orchestra and Wind Ensemble. He has appeared as a guest conductor with the San Antonio Symphony Orchestra, the American Composers Orchestra, the Saint Paul Chamber Orchestra, the Utah Symphony, and the Chicago Philharmonic.
Colnot is also a master arranger. His orchestration of Shulamit Ran's Three Fantasy Pieces for Cello and Piano was recorded by the English Chamber Orchestra. For the chamber orchestra of the Jerusalem International Chamber Music Festival, Colnot has arranged the Adagio from Mahler's Symphony No. 10, Schoenberg's Pelleas and Melisande (both published by Universal) and Manuel De Falla's Three Cornered Hat. For ICE, Colnot arranged Olivier Messiaen's Chants de Terre et de Ciel for chamber orchestra and mezzo-soprano, also published by Universal. For members of the Yellow Barn Music Festival, Colnot arranged Shulamit Ran's Soliloquy for Violin, Cello, and Piano, to be published by Theodore Presser. Colnot re-orchestrated the Bottesini Concerto No. 2 in B Minor for Double Bass, correcting many errors in existing editions and providing a more viable performance version. He has also been commissioned to write works for the Chicago Symphony Orchestra Percussion Scholarship Group. His orchestration of Duke Ellington's New World Coming was premiered by the Chicago Symphony Orchestra with Daniel Barenboim as piano soloist in 2000, and Colnot also arranged, conducted, and co-produced the CD Tribute to Ellington featuring Barenboim at the piano. He has also written for rock-and-roll, pop, and jazz artists Richard Marx, Phil Ramone, Hugh Jackman, Leann Rimes, SheDaisy, Patricia Barber, Emerson Drive, and Brian Culbertson.
Colnot graduated with honors from Florida State University and in 1995 received the Ernst von Dohnányi Certificate of Excellence. He has also received the prestigious Alumni Merit Award from Northwestern University, where he earned his doctorate. In 2001 the Chicago Tribune named Cliff Colnot a "Chicagoan of the Year" in music, and in 2005 he received the William Hall Sherwood Award for Outstanding Contributions to the Arts. Most recently, Colnot has been awarded the 2016 Alice M. Ditson Conductor's Award of Columbia University in recognition for his excellent commitment to the performance of works by American Composers. He has studied with master jazz teacher David Bloom, has taught jazz arranging at DePaul University, film scoring at Columbia College, and advanced orchestration at the University of Chicago. As a bassoonist, he was a member of the Lyric Opera Orchestra of Chicago, Music of the Baroque, and the Contemporary Chamber Players.