Gloria Cheng, piano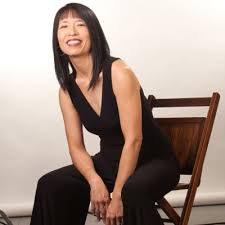 Pianist Gloria Cheng is acclaimed as a discerning artist whose performances tap the emotional core of contemporary music. In recitals that explore significant interconnections amongst composers, Cheng has been presented by the Ojai Festival, Chicago Humanities Festival, William Kapell Festival, and the Tanglewood Festival of Contemporary Music. She has appeared on leading concert series including Carnegie Hall's Making Music, Cal Performances, St. Paul Chamber Orchestra's Engine408, Stanford Lively Arts, and at (le) Poisson Rouge.

In recital and on recording, Cheng celebrates the ineffable kinships that exist amongst contemporary composers. About her Grammy-winning 2008 disc, Piano Music of Esa-Pekka Salonen, Steven Stucky, and Witold Lutosławski, The New York Times noted: "It's not just that Ms. Cheng plays these daunting pieces with such commanding technique, color and imagination. She has brought together works that fascinatingly complement one another." Such juxtapositions have guided each of her recordings from her 1997 Piano Music of John Adams and Terry Riley on Telarc, to her Grammy-nominated 2012 release, The Edge of Light: Messiaen/Saariaho, with contributions from the Calder Quartet and director Peter Sellars.
Cheng is currently at work on her MONTAGE initiative, a recording and documentary film featuring works composed for her by today's greatest film composers. The film includes interviews with Bruce Broughton, Don Davis, Alexandre Desplat, Michael Giacchino, Randy Newman, and John Williams, along with footage from the concert premiere and composer-led recording sessions. The film will premiere in various venues beginning February 2015, to coincide with the CD release on Harmonia mundi.
BBC Music Magazine has declared, "Cheng is a winner (no wonder one of her greatest fans is Boulez)." It was Pierre Boulez who personally invited her as soloist in Olivier Messiaen's Oiseaux exotiques during the Los Angeles Philharmonic's historic final concerts in the Dorothy Chandler Pavilion. Cheng's concerto debut with the Los Angeles Philharmonic was in 1998 under the direction of Zubin Mehta. Other concerto engagements have included appearances with the Louisville Orchestra, Indianapolis, Shanghai, Pasadena, Long Beach, and Pacific symphonies.
In Los Angeles Cheng has been a frequent guest on the L.A. Philharmonic Green Umbrella series, performing such works as Elliott Carter's Double Concerto for Piano and Harpsichord conducted by Oliver Knussen, John Cage's Concerto for Prepared Piano, and the world premiere of Esa-Pekka Salonen's Dichotomie, composed for and dedicated to her. She presents an annual recital on the Piano Spheres series, on both piano and harpsichord, and collaborates often with the Calder Quartet and on the Jacaranda Music series. Cheng plays an active advisory role on the Piano Spheres series, as well as on the Hear Now Festival of Los Angeles-based composers.
Cheng's countless premieres, commissions, and dedications come from a varied and distinguished roster of composers who include John Adams, Mark Applebaum, Pierre Boulez, Cindy Cox, Ge Gan-ru, Daniel Strong Godfrey, John Harbison, Joan Huang, William Kraft, Veronika Krausas, James Newton Jr., Bernard Rands, Steve Reich, Terry Riley, Esa-Pekka Salonen, Carl Stone, Steven Stucky, Stephen Andrew Taylor, Andrew Waggoner, and Gernot Wolfgang. She has also enjoyed close associations with many other iconic composers, including Henry Brant, Earle Brown, Elliott Carter, George Crumb, György Ligeti, and Witold Lutosławski.
Cheng teaches at the Herb Alpert School of Music at UCLA where she has initiated new courses that unite composers and performers. She is often invited to speak as an advocate for contemporary music, and in 2012 served as Regents Lecturer at the University of California, Berkeley. Cheng earned her B.A. in Economics from Stanford University, and graduate degrees in Music from UCLA and the University of Southern California. In addition to solfège and piano studies in Paris and Barcelona, her primary teachers were Isabelle Sant'Ambrogio, Aube Tzerko, and John Perry.
Visit Gloria's website at http://www.gloriachengpiano.com