Ojai Festival Women's Committee Upcoming Event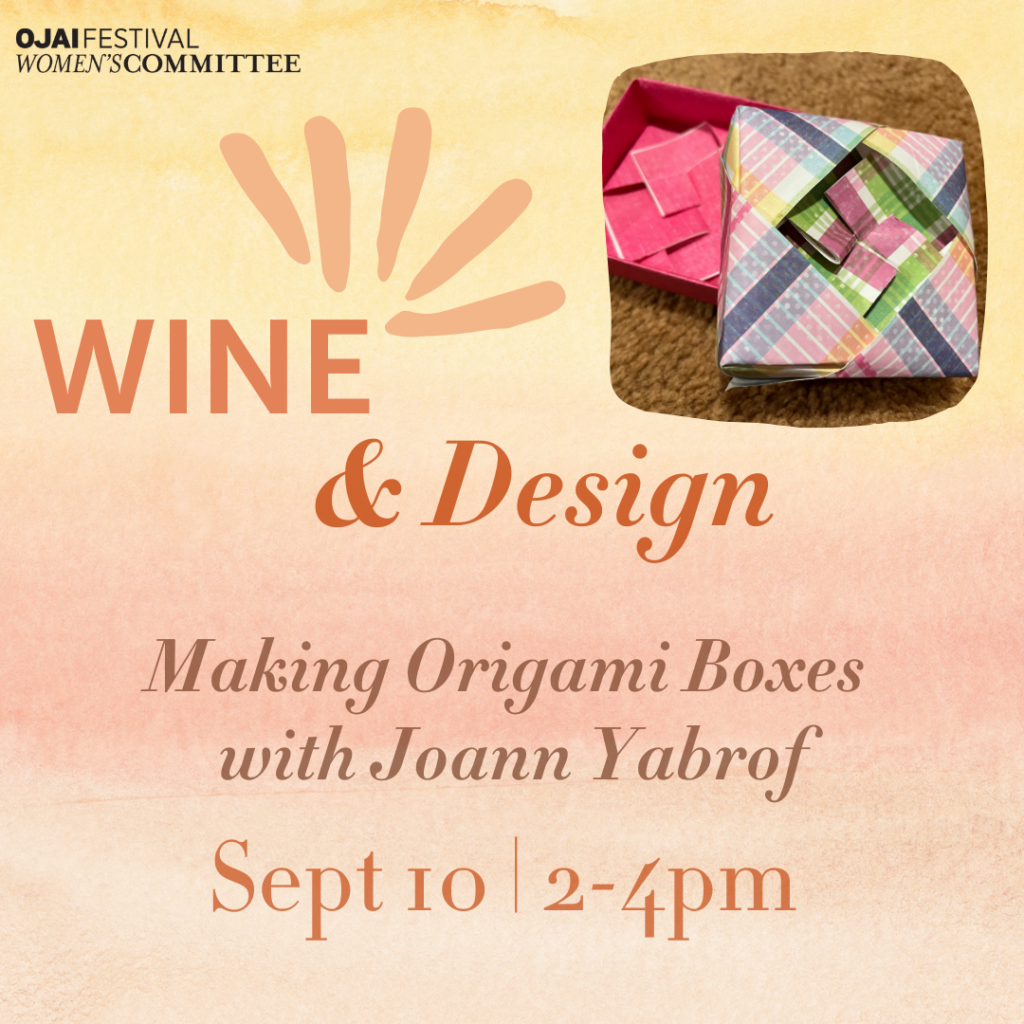 Wine & Design: Making Origami Boxes with Joann Yabrof

Sunday, September 10 at 2:00pm
Home of Joann Yabrof
Join the OFWC for origami box making with Joann Yabrof!
Impress your friends with these elegant origami boxes. They look so intricate, but are surprisingly easy to piece together.
Using two 12" squares of scrapbook paper cut into quarters, and basic folding techniques, you can master this lovely craft in about an hour!
Eat, drink, and make beauty with us!