Sharing Music Through Fresh Sound
The Ojai Music Festival continues its "Sharing Music" blog installments with another guest patron. Bonnie Wright, founder of Fresh Sound based in San Diego, has been attending the Festival since 2009. In her post, she explores the connection between the Festival and Fresh Sound – organizations who both bravely explore various forms of musical expression old and new.
When Fresh Sound began in 1997, the original goal was to share the music I heard at the UCSD Music Department with the city of San Diego. The university operated in its own bubble. As an "older" student there, I fell in love with it all and wanted to share.
So, the first Fresh Sound concert was with Steve Schick, a professor at UCSD, joined by his graduate student Vanessa Tomlinson. They got us off to a wickedly good start. I continued this plan monthly until 2009. I later split my time between San Diego and New York City for a couple of years; I realized that I wanted to bring music from afar that San Diegans wouldn't otherwise hear.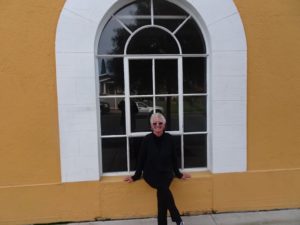 This plan works. Adventurous listeners come to the concerts and are introduced to contemporary music of many genres: jazz, contemporary classical, electronic, and experimental. I continually want to share music that I hear and like with fellow music lovers at home. It's often a challenge to attract an audience who have no idea what to expect. People turn to music for comfort and familiarity. Unless one is curious and brave, unfamiliar sounds can be unsettling. That said, Fresh Sound continues its mission.
Thankfully, times they are a-changing here – The San Diego Symphony, the San Diego Opera, the Art of Elan (a music ensemble), and the La Jolla Music Society are all presenting more contemporary music than ever before.. With the advent of social media to share concert news, I am always pleased to find musical connections around the world. For instance, I can connect and share with musician friends from Iceland, Germany, Newfoundland, and Ireland. I have a lovely musical bond with those from other countries. I continue to learn about music from the younger generations, including my grandkids. Each year I ask them to share the music they are listening to. I learn about more popular music this way and I love it.
So far, so good. Fresh Sound's 20th Anniversary season is this year, 2017. To celebrate we will bring back musicians who have performed here before. Steve Schick, who has added conductor and author to his luminary accomplishments, and Vanessa Tomlinson will be here – a big thanks to them.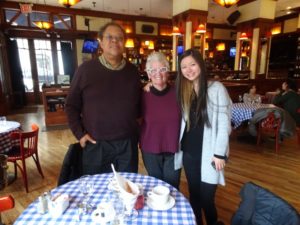 And, talk about sharing, the Ojai Music Festival is incredibly important to me as I learn about music and the musicians that I didn't know before. Festival musicians help to expand my knowledge of what's going on now. I wouldn't miss this Festival!
Many musicians in Music Director Vijay Iyer's upcoming Festival have performed for Fresh Sound in the past. George Lewis was there at the beginning as a teacher at UCSD. He has been a Board Member ever since. Along with George, Vijay Iyer, Rudresh Mahanthappa, Nicole Mitchell, Muhal Richard Abrams, Wadada Leo Smith, and Steve Schick have all performed at Fresh Sound over our twenty-year history. Sharing music across communities, generations, and organizations is how we preserve today's music alive for many years to come.
Bonnie Wright, founder of Fresh Sound