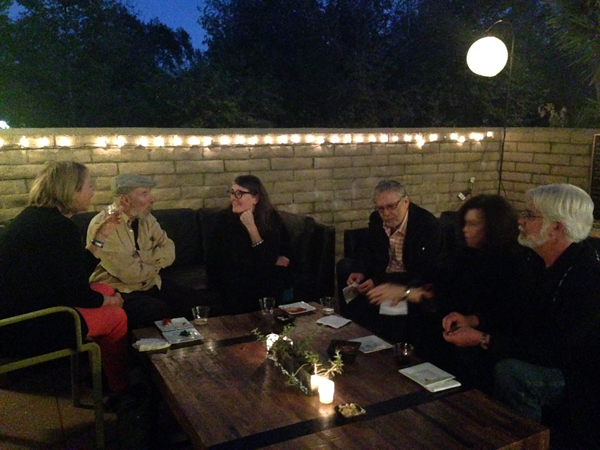 Thank you to everyone who joined us at our 2015 Launch Party on November 22. We had a wonderful time meeting Festival enthusiasts from Ojai, Ventura, Santa Barbara, Los Angeles…and beyond!
Artistic Director Thomas W. Morris went through the schedule for 2015, highlighting artists and overarching programmatic themes that emerged over the course of planning the Festival with Music Director Steven Schick. As Tom said, "You can look at the Festival flow in this way: Day 1 – a sonic spectacular; Day 2 – introducing Steven Schick, percussionist; Day 3 – introducing all the artists; Day 4 – mixing everyone up. And cutting across everything is the celebration of Pierre Boulez."
We also showed clips from the world premiere of A Pierre Dream: A Portrait of Pierre Boulez, which will be presented on June 10, and of John Luther Adams discussing Sila: The Breath of the World, which will be performed on June 11. If you were unable to attend, you can view both clips below.
See the full 2015 Festival schedule >>