Ara Guzelimian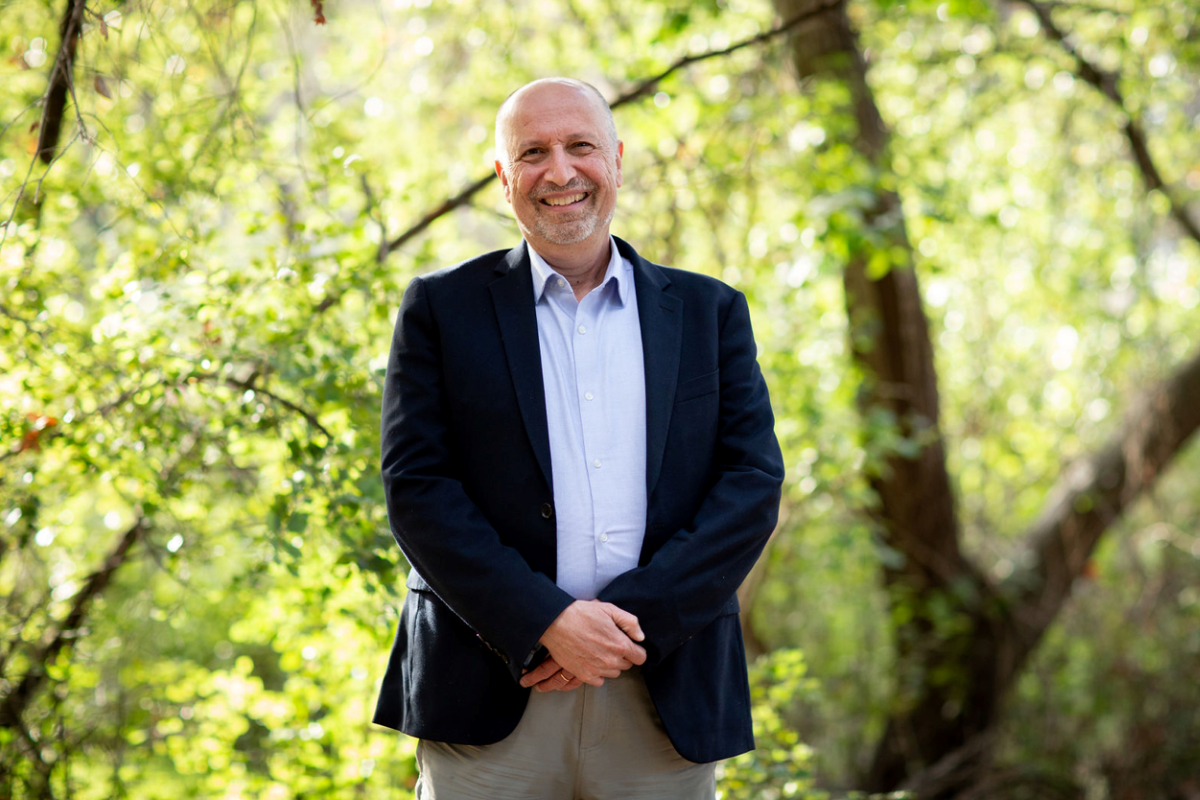 Ara Guzelimian is Artistic and Executive Director of the Ojai Music Festival, beginning in that position in July 2020. The appointment culminates many years of association with the festival, including tenures as director of the Ojai Talks at the Festival and as Artistic Director 1992-97.
Ara Guzelimian stepped down as Provost and Dean of the Juilliard School in New York City in June 2020, having served in that position since 2007. At Juilliard, he worked closely with the President in overseeing the faculty, curriculum and artistic planning of the distinguished performing arts conservatory in all three of its divisions – dance, drama and music. He continues in a transitional role at Juilliard as Special Advisor, Office of the President.
Prior to the Juilliard appointment, he was Senior Director and Artistic Advisor of Carnegie Hall from 1998 to 2006; in that post, he oversaw the artistic planning and programming for the opening of Zankel Hall in 2003. He was also host and producer of the acclaimed "Making Music" composer series at Carnegie Hall from 1999 to 2008. Mr. Guzelimian currently serves as Artistic Consultant for the Marlboro Music Festival and School in Vermont. He is a member of the Steering Committee of the Aga Khan Music Awards, the Artistic Committee of the Borletti-Buitoni Trust in London, and a Board member of the Amphion and Pacific Harmony Foundations. He is also a member of the Music Visiting Committee of the Morgan Library and Museum in New York City.
He has given lectures and taught at the invitation of the Metropolitan Opera, the Salzburg Easter Festival, Lincoln Center, Carnegie Hall, the Banff Centre for the Arts, the Chicago Symphony, the National Center for the Performing Arts in Taipei and the Jerusalem Music Center. Previously, Ara Guzelimian held the position of Artistic Administrator of the Aspen Music Festival and School in Colorado and he was long associated with the Los Angeles Philharmonic at the beginning of his career, first as producer for the Orchestra's national radio broadcasts and, subsequently, as Artistic Administrator. As a writer and music critic, he has contributed to such publications as Musical America, Opera Quarterly, Opera News, Symphony magazine, The New York Times, the Record Geijutsu magazine (Tokyo), the program books of the Salzburg and the Helsinki Festivals, and the journal for the IRCAM center in Paris.
Mr. Guzelimian is editor of Parallels and Paradoxes: Explorations in Music and Society (Pantheon Books, 2002), a collection of dialogues between Daniel Barenboim and Edward Said. The Chicago, Boston, and London Symphony orchestras, conducted by Bernard Haitink, have performed Mr. Guzelimian's performing edition of Mendelssohn's incidental music to Shakespeare's A Midsummer Night's Dream. In September 2003, Mr. Guzelimian was awarded the title Chevalier des Arts et des Lettres by the French government for his contributions to French music and culture.