Known for using fresh and local ingredients, Ojai's many restaurants offer visitors a unique taste of the central coast. No concert is complete without a delicious meal – use our handy restaurant guide to help you plan your culinary adventure!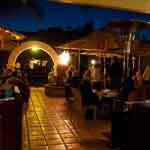 Agave Maria's Restaurant and Cantina
11:30 am – 9:00 pm 805 646 6353
106 S. Montgomery St.
Mexican food with a fresh twist, featuring several organic and healthy options. Restaurant has a large outdoor patio and a wide selection of drinks. Located downtown. Reservations are recommended. Open late after the Friday evening concert.
---

Boccali's Pizza and Pasta
Mon – Tues: 4-9 pm | Wed – Sun: 12-9 pm
805 646 6116
3277 Ojai-Santa Paula Road
American Italian food at an Ojai institution. A local favorite for its rustic setting and seasonal desserts. Accepts cash and local checks only.
---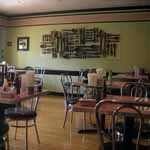 Bonnie Lu's Country Cafe
7 am – 2:30 pm, closed Wednesday
805 646 0207
328 E. Ojai Ave.
Homestyle breakfast and lunch diner. Features a wide range of traditional American entrees – a local favorite for breakfast.
---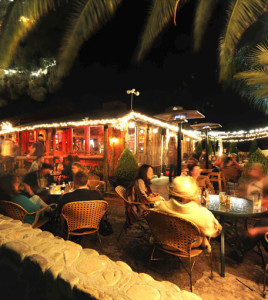 Deer Lodge
11 am – 2 am
805 646 4256
2261 Maricopa Way
Legendary Ojai restaurant featuring farm to table dining in a welcoming lodge environment. Open late on the weekend.
---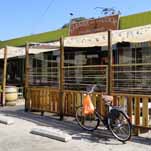 Farmer and the Cook
8 am – 8 pm
805 640 9608
339 W. El Roblar Ave.
Natural grocery with a restaurant featuring locally sourced and organic meals. Their weekly menu always includes tasty vegan and gluten-free options. Check their website for the menu of the week.
---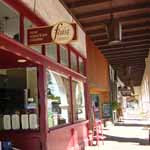 Feast Bistro
Tues – Sat: 11:30 am – 2:30 pm (lunch) | 5:30 pm – 9 pm (dinner)
Sunday Brunch: 10:30 am – 3 pm
805 640 9260
254 E. Ojai Ave.
New American bistro-style restaurant with seasonal daily specials and fresh desserts featuring locally grown ingredients. Special seasonal menu items and deals featured on their website. Reservations strongly recommended.
---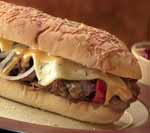 Jersey Mike's Subs
10 am – 9 pm
805 640 9070
423 E. Ojai Ave.
Northeast-style sub sandwiches, both hot and cold. Food can be eaten on site or carried out for a picnic; call ahead for pickup.
---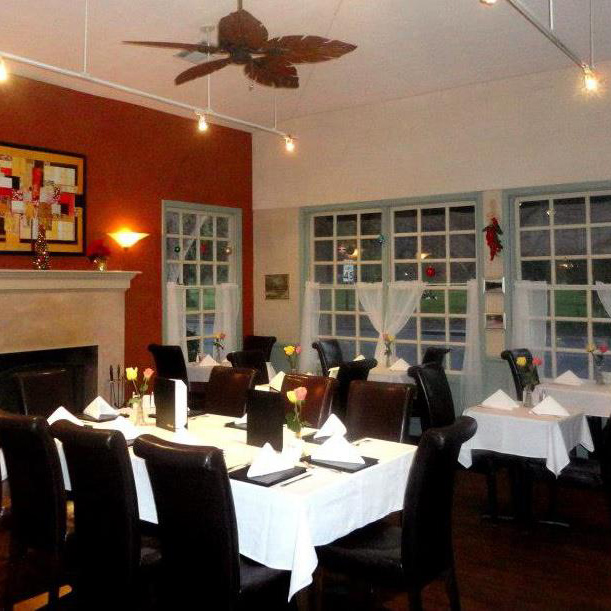 La Valle Restaurant Ojai
Th-Fr: 8:00-3:00pm, 5:00-9:00pm | Sat-Sun: 8:00am-9:00pm
805 640 1048
1002 E Ojai Ave Suite C-D
Providing delicious Italian and Mexican food selections, La Valle is good for groups and kids and has outdoor seating.
---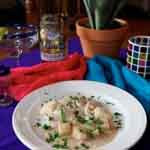 Los Caporales Restaurant
805 646 5452
307 E. Ojai Ave.
Located right next to Libbey Park, Los Corporales features traditional Mexican food in a comfortable and cozy setting. The bar has several unique specialty drinks. Reservations recommended.
---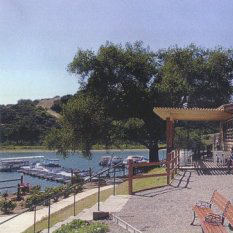 Marina Café
Hours of operation (varies day-to-day)
805 649 2514
11311 Santa Ana Road
Located at the scenic Lake Casitas, Marina Café serves breakfast and lunch. The café also provides free WiFi, and parking is convenient.
---

Ojai Beverage Company
11:30 am to 9 pm (Mon + Sun), 10 pm (Tues + Wed), 11 pm (Thurs – Sat)
655 E. Ojai Ave
The Ojai Beverage Company serves upscale bar food at its restaurant and is a premier destination for fine wine, craft beer and unique spirits. Has an extensive tasting menu and shop. Take away is available. Reservations are recommended for dining in.
---
Ojai Coffee Roasting Co.
5:30 am – 6 pm
805 646 4478
337 E. Ojai Ave.
A local institution and favorite, the Roasting Co. serves coffee, tea, and pastries, as well as a variety of sandwiches and salads. Food can be called in ahead to be picked up.
---

Osteria Monte Grappa
Sun – Thurs: 11:30 am – 8:30 pm Friday – Sat: 11:30 am – 9:30 pm
805 640 6767
242 E. Ojai Ave.
Authentic Italian cuisine offered at the heart of downtown Ojai. A wide range of pastas, entrees, and pizzas made fresh from local ingredients. Reservations are strongly recommended.
---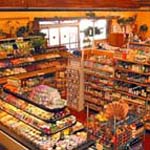 Rainbow Bridge
8:00 am – 9:00 pm
805 646 6623
211 E. Matilija St.
Rainbow Bridge's hot deli offers a wide variety of dishes as part of their rotating menu, as well as sandwiches, soups, and smoothies. The grocery has all the ingredients to perfect your picnic.
---

Sakura Ojai
11 am – 2:30 pm (lunch) 5 pm – 9 pm (weekdays) | 5pm – 10 pm (weekends)
805 649 5555
11400 N. Ventura Ave.
Japanese soups, dishes, and sushi can be found at this casual and friendly restaurant – family owned and operated for almost ten years. Take away is available – call ahead to place your order.
---

Suzanne's Cuisine
11:30 am – close (closed Tuesday)
805 640 1961
502 W. Ojai Ave.
Suzanne's is a favorite destination for locals and visitors alike. New American cuisine is served in a relaxing atmosphere featuring a beautiful outdoor patio. Reservations are strongly recommended.
---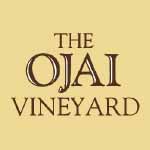 The Ojai Vineyard
12 – 5 pm
805 798 3947
109 S. Montgomery St.
Owned by Adam and Helen Tolmach, the Ojai Vineyard produces artisan wines using local Ojai and Central Coast grapes. Located a block from Libbey Bowl, their cozy tasting room is a great place to unwind between concerts.
---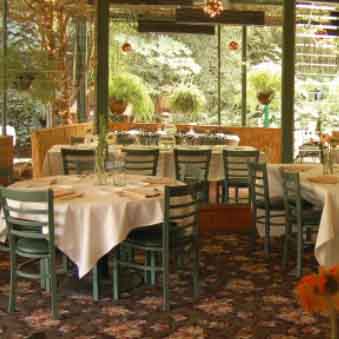 The Ranch House
5:30 – 8:30 pm (Tues – Fri) 5:30 – 6:30 pm / 8 – 8:30 pm (Sat) 11 am – 2 pm / 12:30 – 7:30 pm (Sun)
805 646 2360
102 Besant Rd.
Famed for its original award-winning cuisine, the Ranch House's menu and beautiful garden setting have long made it a destination of choice for Ojai visitors. Reservations are strongly recommended.
---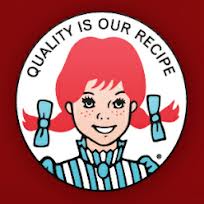 Wendy's
10:30 am – 1 am
805 646 2135
11560 N Ventura
Perfect for food and desserts on the go.