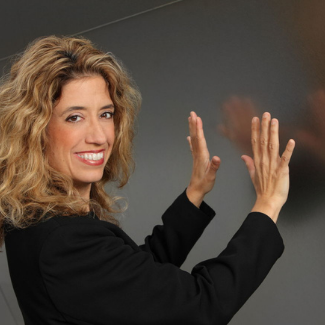 Pianist Joanne Pearce Martin was appointed to the Los Angeles Philharmonic by Esa-Pekka Salonen in 2001. She holds the Katharine Bixby Hotchkis Chair. A native of Allentown, PA, and a graduate of Philadelphia's Curtis Institute, she balances
a busy career as soloist, chamber musician, and recording artist. Ms. Martin has been featured with the Los Angeles Philharmonic on multiple occasions at both the Hollywood Bowl and Walt Disney Concert Hall. In 2016 she was the piano soloist in a sold-
out and critically acclaimed performance of Messaien's epic 100-minute work Des canyons aux etoiles at London's Barbican Centre with the LA Phil & Gustavo Dudamel.
She has also performed at dozens of music series and festivals, collaborating with such artists as Joshua Bell, Lynn Harrell, James Galway, Jean-Pierre Rampal, Julius Baker, and Joseph Silverstein. She has been guest soloist with many other orchestras, including the Philadelphia Orchestra, Charlotte Symphony, Los Angeles Chamber Orchestra, Florida West Coast Symphony, and England's Huddersfield Philharmonic. Ms. Martin has played on Hollywood film soundtracks and made numerous television appearances, the more recent ones having been with violinist Joshua Bell at Las Vegas's Smith Center and on PBS's "Tavis Smiley Show." In 2019 she was also featured on PBS television's "Grammy Salute to Music Legends," representing the Los Angeles Philharmonic, performing John Williams's Air and Simple Gifts. Ms. Martin enjoys delving into new musical projects, such as playing the Theremin. She has performed and recorded a commissioned piece (Theremin's Journey) by Gernot Wolfgang, in which she plays both the Theremin and piano. Another recent commissioned solo piano work is D'Nato, by composer and LA Phil Principal Timpanist Joseph Pereira.
For over three decades, Ms. Martin and her husband, Gavin, have performed in the U.S. and abroad as a two-piano team. She also collaborates periodically with pianist Jeffrey Kahane in performances of Mozart's Double Concerto as well as the world premiere of Andrew Norman's Frank's House and the West Coast premiere of John Adams's Roll Over Beethoven. When she's not making music, you may find Ms. Martin up in the air: She is an instrument-rated airplane pilot and a master-rated skydiver. Joanne Pearce Martin is a Steinway Artist.