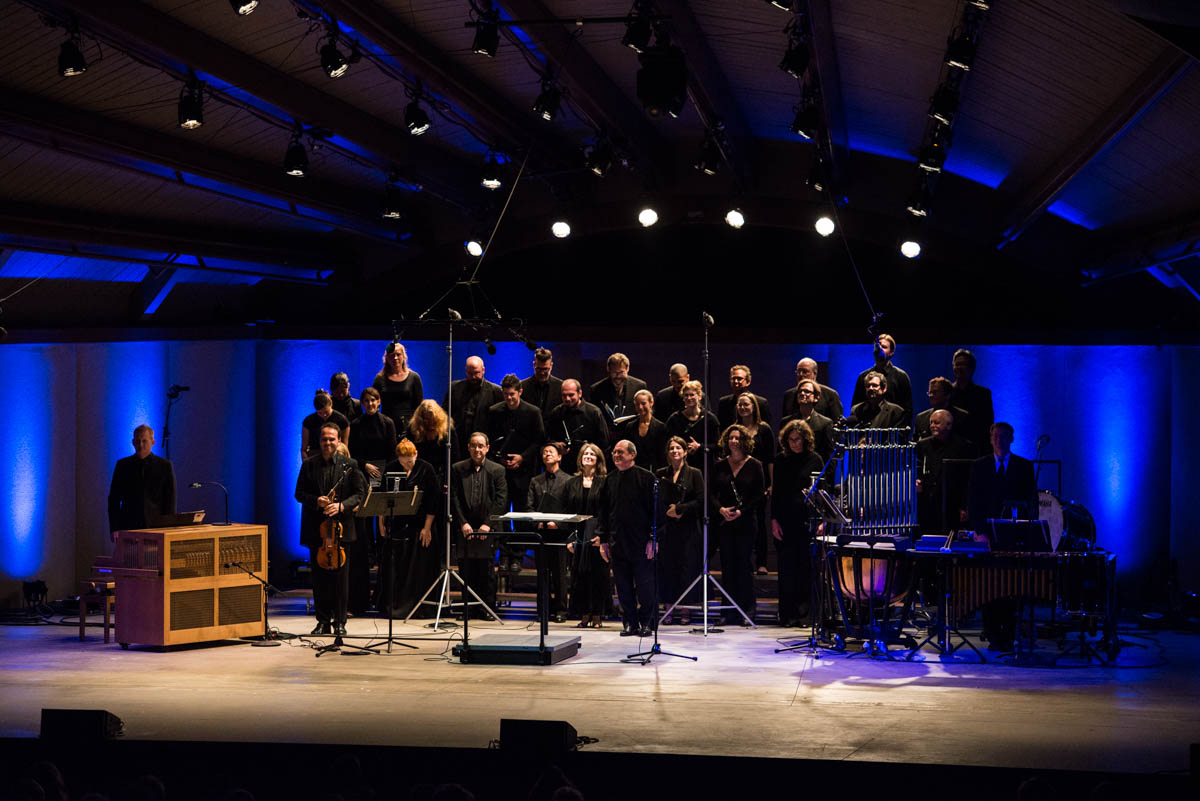 "Earlier this year, 2014, a very dear friend of mine, Annat Provo, invited me to share her series tickets to the Ojai Music Festival. Although I have heard of the Festival for years, I had not attended before. I was delighted to accept her generosity!
The quantity, quality and variety of experience offered by the Festival surprised me. I loved going up to Meditation Mount in the early morning, and staying up late in the balmy evening to be transported by Rothko Chapel – my new favorite music.
Another delightful surprise was the interesting conversation we had with those seated around us. One handsome fellow sitting just in front of me told us about the Rothko Chapel in Houston, about the large canvases hung on the four walls of the spacious room. About the natural light built into the design of the building so that the canvases constantly change as the sun and clouds move across the sky. If I go to Houston, I won't miss it! And I'll have the music on my iPod…
Another delightful man, and long-time Festival friend of my friend, was so knowledgeable about the music, the musicians and the composers, and shared so graciously, he brought a greater depth to our appreciation and enjoyment of the excellently executed performances.
I was struck by the community atmosphere I felt everywhere I went. It was such a friendly, warm and welcoming experience. I felt embraced by the music, the town, the weather, and everyone I encountered.
So I now have my own series season ticket and seat — sitting right next to my good friend!"
– submitted by Candida Condor
Have a story to share? Send us an email at [email protected]