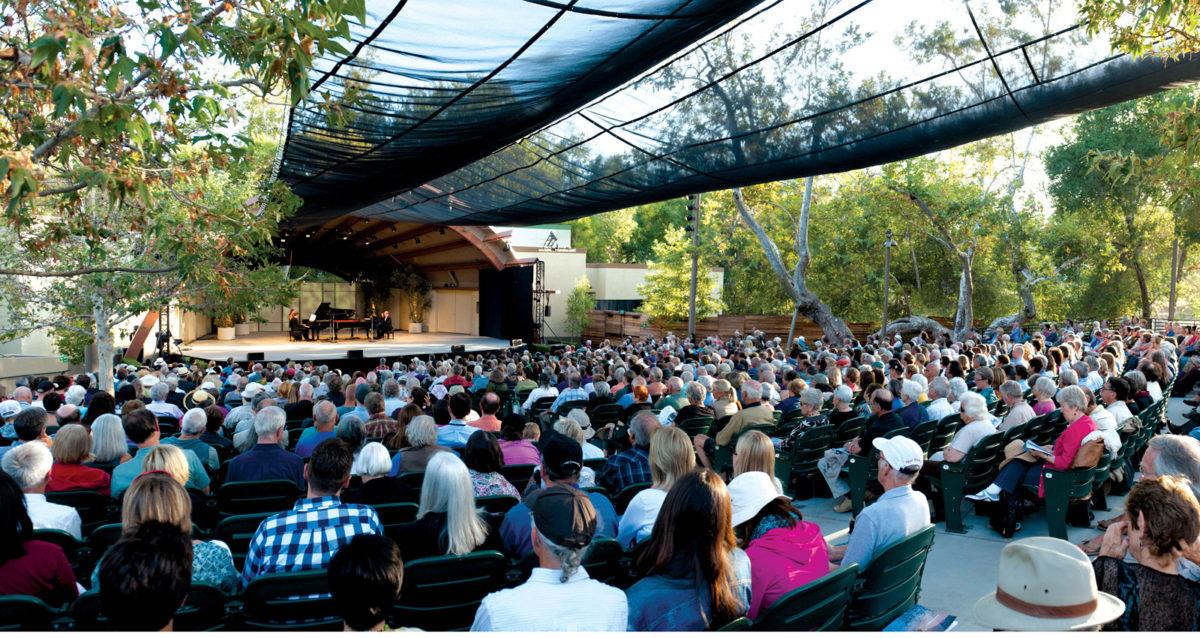 "The Ojai Music Festival has been raising a finely calibrated ruckus each spring since 1947."– Alex Ross, The New Yorker
The Ojai Music Festival's unparalleled legacy brings fearless musical innovators to share fresh and compelling sounds, ideas, and collaborations with an inquisitive audience open to new adventures. Unlike other festivals, Ojai creates a curated narrative thread over four concentrated days of surprise and wonder, giving audiences and artists an immersive artistic, intellectual, and stimulating experience.
Praised for her "savage energy" (The Washington Post) and "mesmerizing artistry" (The Strad), the Moldovan-Austrian violinist Patricia Kopatchinskaja journeys to Ojai as the 2018 Music Director and shares her boundless passion for the old, the new, and the challenging. A path-breaking collaborator with timely insights on the state of our world, Patricia will provoke important conversations that venture beyond the music.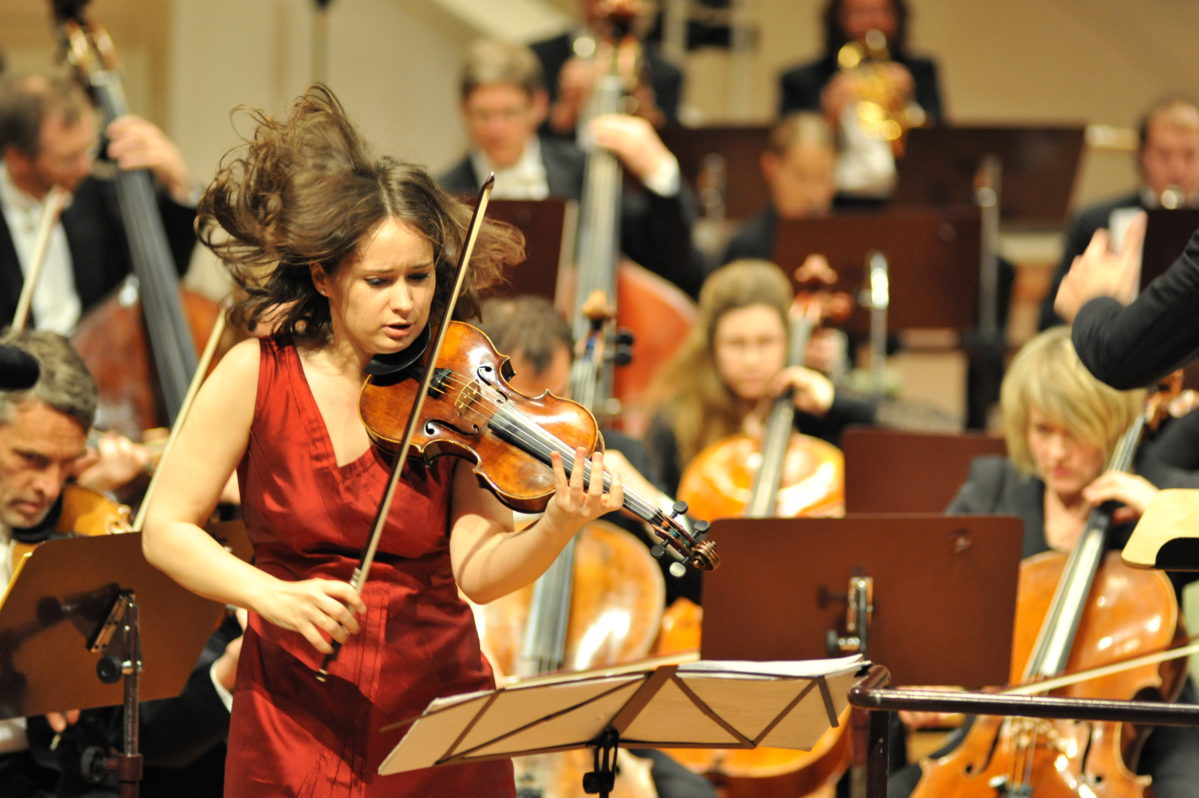 2018 Highlights:
Two semi-staged concerts conceived and directed by Kopatchinskaja
The world premiere of a commissioned work by Michael Hersch
Stravinsky's L'Histoire du Soldat on the occasion of its centennial
Free music events including Luciano Berio's Sequenzas for solo instruments and two concerts for children devised and performed by Kopatchinskaja
Collaborations with soprano Ah Young Hong in Kurtag's Kafka Fragments, Ravel's Sonata for Violin and Cello with JACK Quartet cellist Jay Campbell, and with her parents in an exploration of Moldavian folk music. The Benefits of Ordering Series Passes:
In addition to getting the best value and the best seats for every concert, you connect with the musical journey, with the artists, and with other music enthusiasts, all in the intimate setting of Ojai for a super-charged immersive experience.
A planned musical journey across four days
Priority seating for the best seats in Libbey Bowl
Special seating area at the Children's Concert
Flexible seat exchange policy
Best savings over single ticket prices
Access to private events throughout the year
Enjoy a series immersion pass : 4-day, 3-day, or weekend passes available. Use promo code Ojailove2018 and receive an additional discount, now until March 11, 2018. Call our box office at 805 646 2053 or purchase online here>