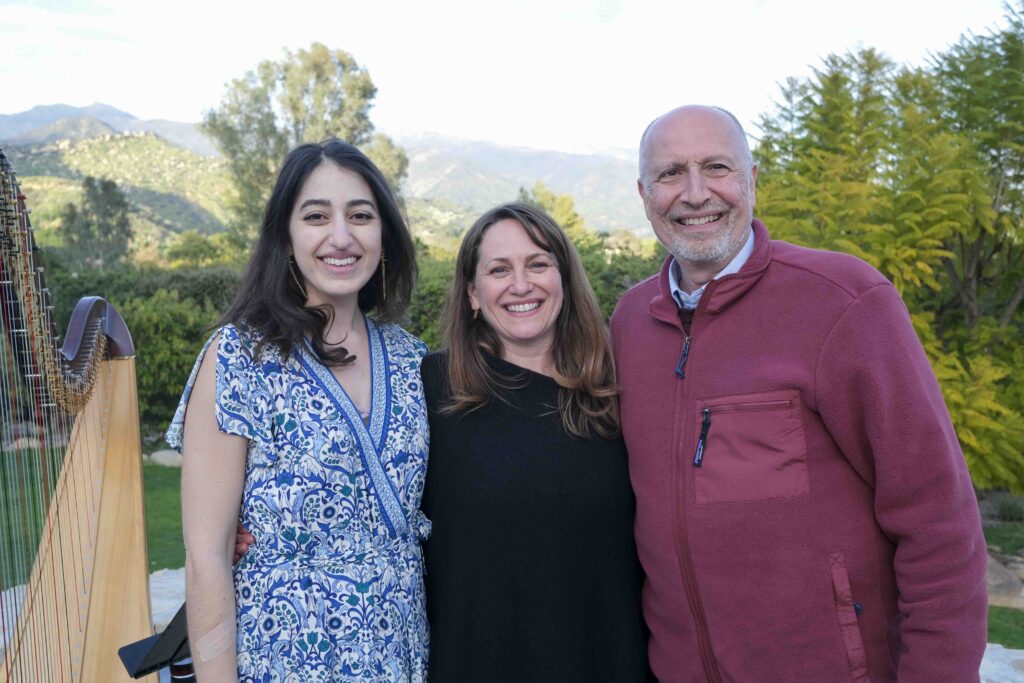 As Ojai begins the blooms in the start of spring, Ojai Music Festival and the Ojai Valley Land Conservancy came together for an enchanted afternoon to hear Theodosia Roussos, acclaimed soprano and english horn/oboe player, and Shelley Burgon – harpist, composer, and, sound artist.
To celebrate our closest friends and supporters, we shared signature OVLC palomas on the rocks with fresh squeezed grapefruit juice from the garden, and views of the snow capped Topas before settling in to hear Theodosia and Shelley perform (with a surprise new work debut from Shelley!)
Thank you to our Festival Family and to the OVLC for celebrating music in Ojai, see you in June!