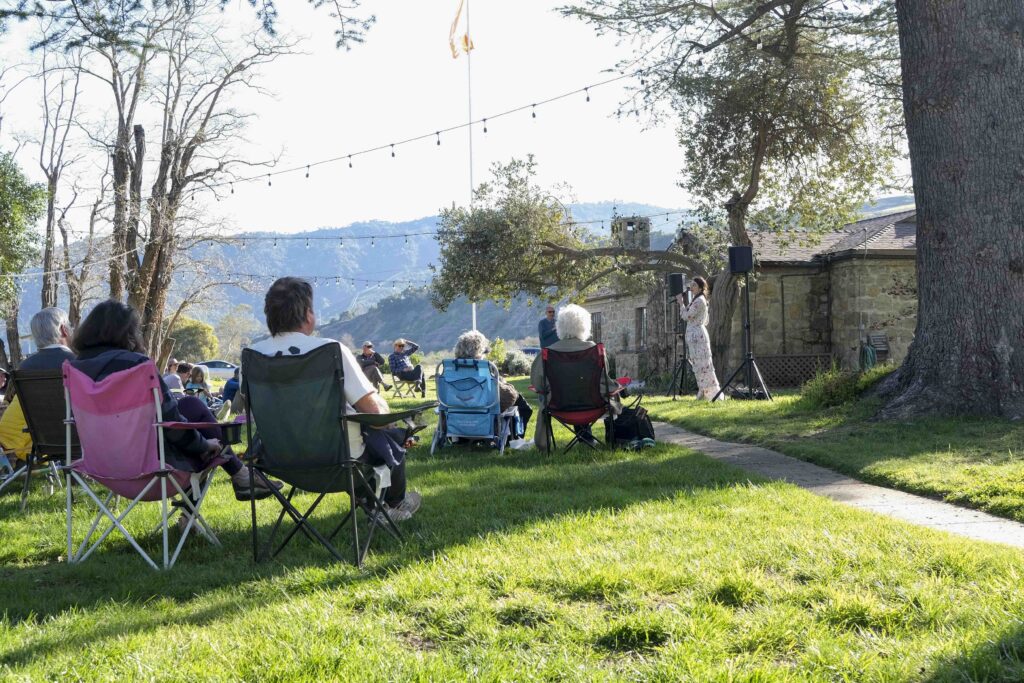 In celebration of the incredible spring Ojai weather and our OjaiNEXT Festival attendees, we teamed up with the Ojai Valley Land Conservancy to host our second iteration of the Hike and Hear with Theodosia Roussos, acclaimed Soprano and English Horn/Oboe player. 
After an educational jaunt along the Ventura River with OVLC guides, guests settled into Theodosia's  interactive performance where audience members became the accompaniment to her dynamic outdoor performance. 
To learn more about events such as these, sign up for updates for our OjaiNEXT audience members, specifically for our younger Festival enjoyers who are eligible to participate fully in all the Festival activities with special discounts, private events, and community building opportunities!