From Ara: Music Now and What's Ahead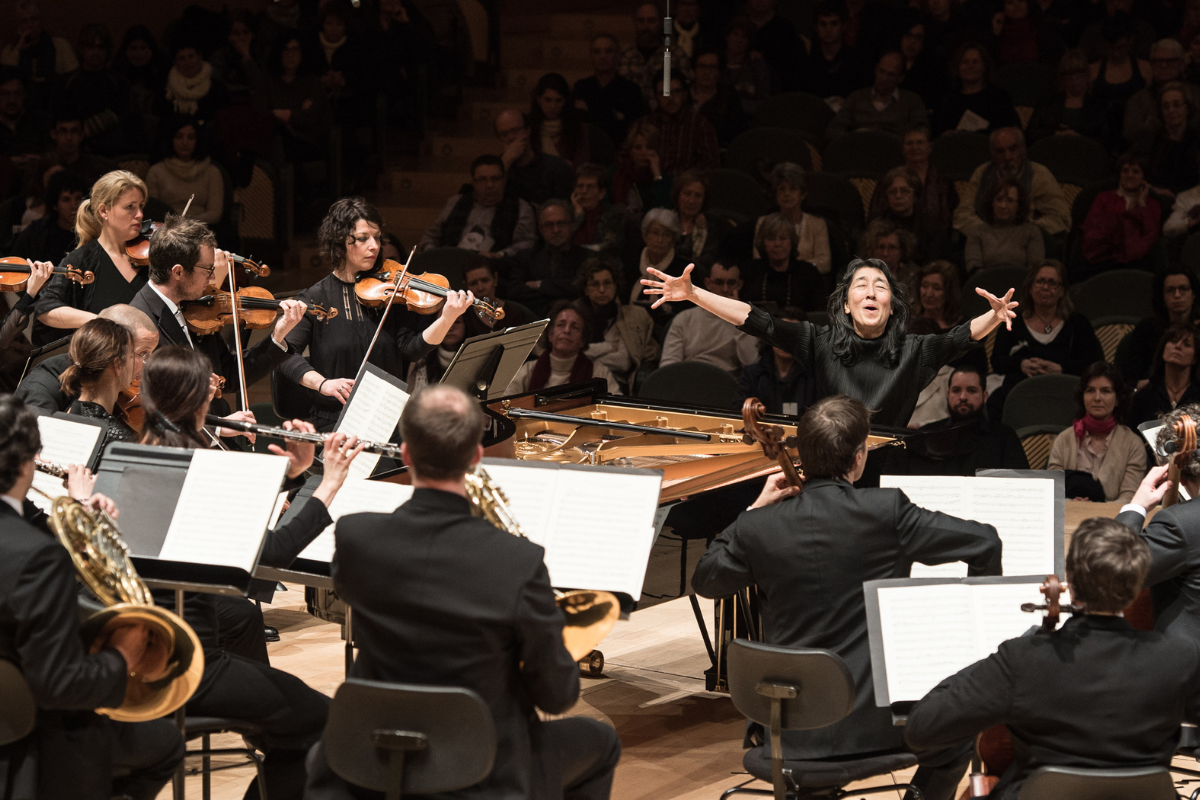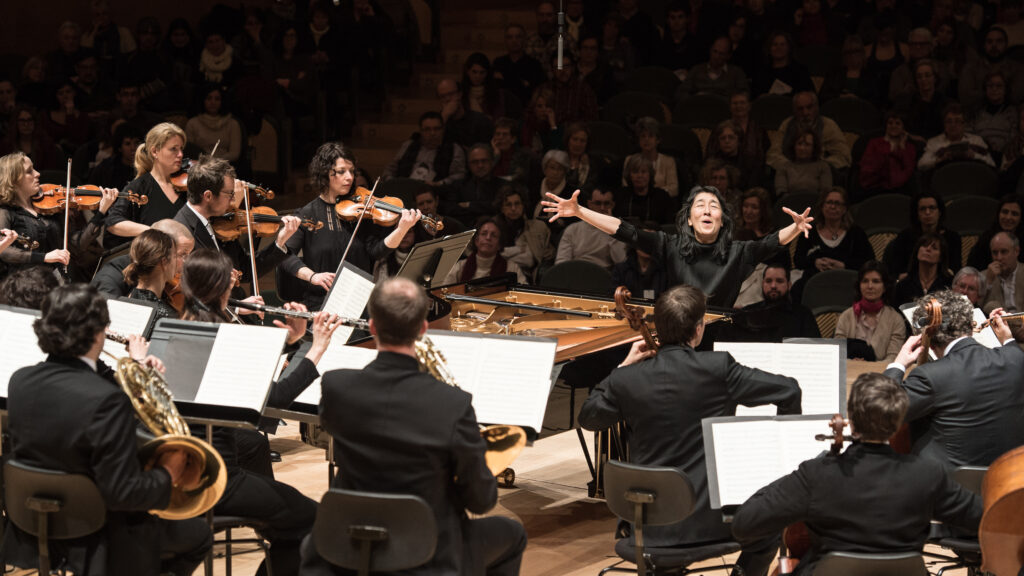 I am writing this in the blissful quiet following Thanksgiving, a pause from the usually hectic days and a chance to reflect with gratitude. We are in a particularly troubled moment across the world, with much sorrow, animosity, and division seemingly everywhere. And yet, the enduring pleasures of life also assert themselves – the company of loved ones, a walk in the brisk autumn air, the smile of a child playing, and always, the boundless rewards of music.
I have been heartened by multiple musical joys these past few weeks. We've had the pleasure of presenting a California Festival concert at the Ojai Valley School's Greenberg Center, our first "off-season" concert of new music in Ojai, one received with great enthusiasm and cheer. We delighted in the company of four exuberant and always inventive younger composers – Reena Esmail, M.A. Tiesenga, Dylan Mattingly, and Samuel Adams.
I then flew almost immediately to London, to spend a few days in the company of Mitsuko Uchida, our 2024 Festival Music Director. We had several rewarding visits together, putting the finishing touches together for next year. Mitsuko first came to Ojai as a guest artist at the 50th anniversary Festival in 1996. Those of us with long Festival memories will recall that as one of the hottest (literally!) festivals ever, with Mitsuko playing a hypnotically beautiful Schubert B-Flat Sonata and then capping the week with the Ravel Piano Concerto in G, with Pierre Boulez and the Los Angeles Philharmonic. Mitsuko's response to the overwhelming heat was to play the Schubert with even more beauty and greater concentration, creating an intense quiet of listening that defied the weather. It was one of those unforgettable experiences, where one sensed a collective joining together of audience and artist, living fully in every moment of the piece, where nothing else mattered.
Mitsuko has always retained a special fondness for Ojai, and we are so fortunate to have her back. She is one of the most remarkable musicians of our time, someone who is constantly exploring and finding ever-deeper insights into everything she plays. Her lifelong passion for the Mozart piano concertos will be at the center of this year's Festival, music that is constantly revealing new dimensions and humanity in her hands. She is joined by the musicians of the Mahler Chamber Orchestra, her closest collaborators in recent years – a well-honed partnership of exuberance and discovery that continues to grow.
Although Mitsuko is perhaps best known for her championing of Mozart, Beethoven, and Schubert, she has had a close association with a number of today's most vibrant composers in her role as an Artistic Director of the Marlboro Festival in Vermont. Each summer, she has personally invited a great musical thinker to be in residence at the celebrated chamber music festival, creating a fascinating intersection between tradition and innovation. We will happily benefit from these associations at Ojai next year with music by a number of these composers – Sofia Gubaidulina, Kaija Saariaho, Jörg Widmann, György Kurtág, and Helmut Lachenmann among them.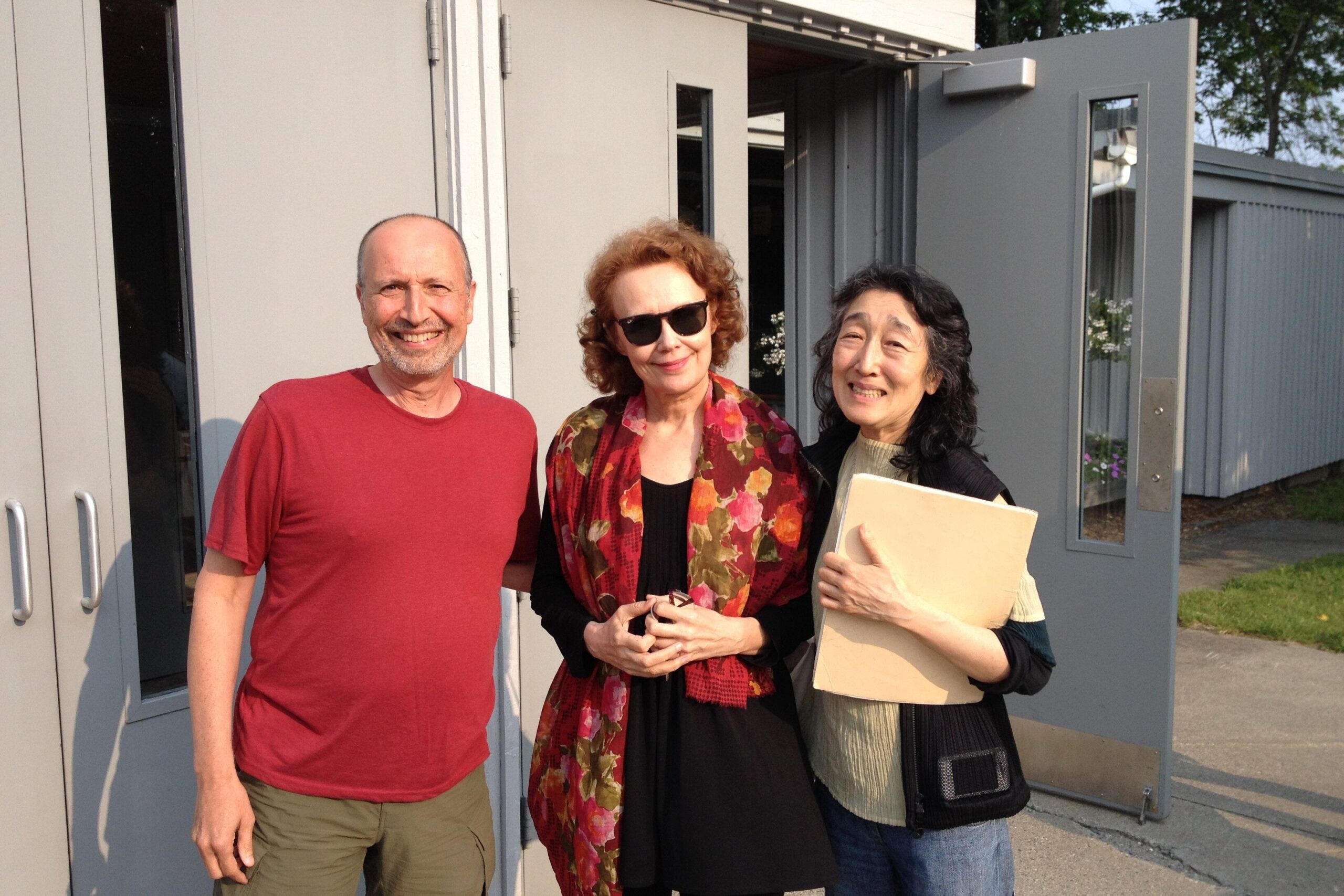 The programming that is emerging from our conversations is completely true to Mitsuko Uchida – the eternal freshness of the Mozart piano concertos, new and recent music by the composers she values most, and a focus on the composers of the Second Viennese School. Next year marks the 150th anniversary of the birth of Arnold Schoenberg, a composer who is perpetually misunderstood. We will take a fresh listen to some of his most beautiful (yes, I did say beautiful!) works in the hands of musicians who believe deeply in the expressive power of this music.
As we make the first preliminary announcement of the 2024 Festival, I hope you will take pleasure in the characteristic Ojai mix of the expected and unexpected, the new and the old, and always, the sense of discovery. In the coming months, we will have a chance to meet the artists, beginning with Mitsuko Uchida herself and do a deeper exploration of the music to be programmed.
In closing, I want to linger again briefly in the spirit of the Thanksgiving just past by expressing my personal gratitude to each of you for your continued support of the Ojai Festival. We are fortunate to be in this music adventure together with you.
Ara Guzelimian
Artistic and Executive Director
---