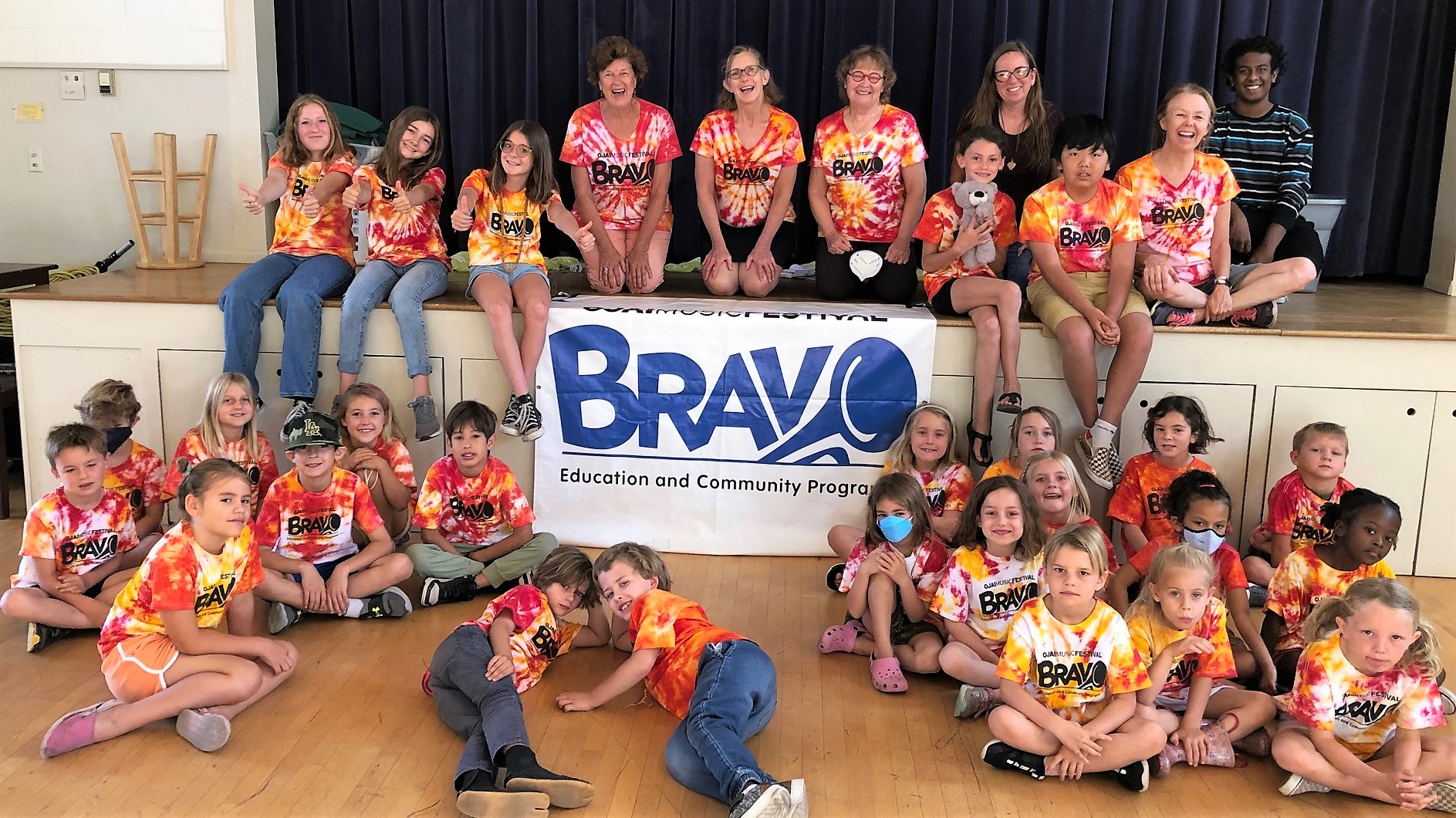 The Ojai Music Festival BRAVO program, directed by BRAVO coordinator Laura Walter, provides music education opportunities to students and residents of the Ojai Valley for more than three decades. 2022 marked a safe return to many workshops and activities after close to two years of no in-person programs. As summer wraps up and we head into a new school year, join us in taking a look back at the BRAVO program's accomplishments.
Highlights
Third graders' returned to visiting retirement homes.
It was a time of authenticity, as the children experienced the joy, wisdom and humor that was possible while playing and singing with our elders. The staff said they hadn't seen that many smiles in many months. The next week in class the students and teachers talked about how important that time was for them. The children learned that seniors are really nice, and fun!
Ojai O'Daiko performed Taiko Drumming music at this year's Imagine concert.
840 children and 70 adults attended the performance at the Libbey Bowl thanks to an on-going partnership with the Ojai Valley School and funding from the Barbara Barnard Smith Worlds Music Foundation. Students were amazed that they could feel the music vibrate in their bodies!
The Instrument Petting Zoo was added to the Memorial Day weekend Art in the Park.
The program reached 700 more community members by giving them opportunities to try instruments and meet our BRAVO committee members.
New this past year – bringing musicians into 4th and 5th grade classes and having a few continuing sessions with Ms. Laura to expand upon all that we learned during our previous years together.
Teachers said they had never seen the children so attentive. Plans are in motion to expand the program for next year. Stay tuned!
Children/groups/classes served
Education Through Music schools:
BRAVO was in residence at Summit, San Antonio, Topa Topa, Meiner's Oaks, Miramonte, Summit/Rock-Tree-Sky
28 classes; 660 children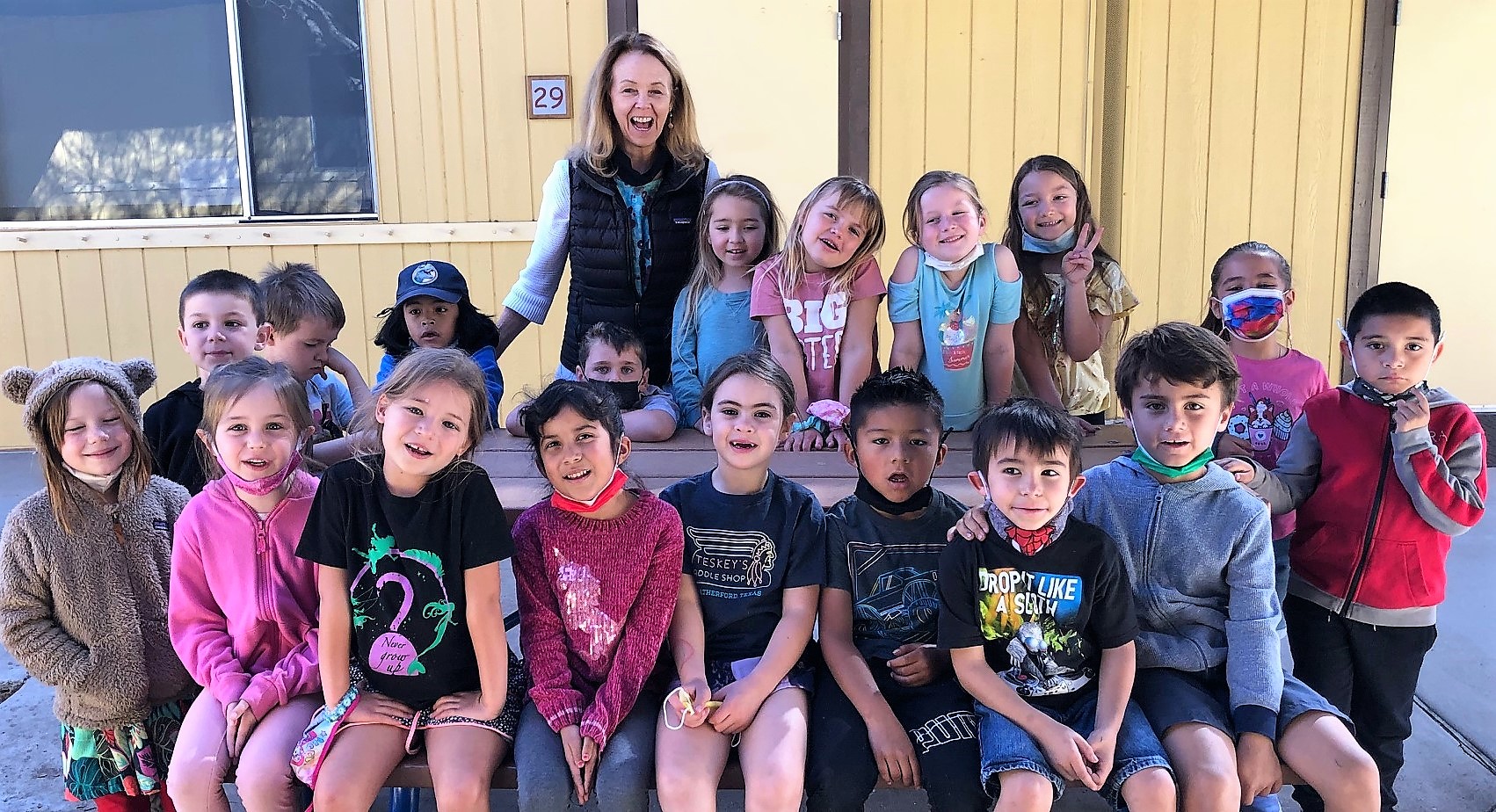 Pilot Program: 4th/5th grades at Topa Topa Elementary:
7 sessions, 55 children per session
385 direct experiences
4 components: harp, violin, cello, Education Through Music
Artists in Residence:
Shelley Burgon, harp
Kathleen Robertson, violin
Cameron Schubert, cello
Julie Tumamait, Chumash storyteller/musician
Laura Walter, flute
Joann Yabrof, ETM
Music Van:
Thanks to the efforts of our Music Van volunteers, coordinated by Lynne Doherty, Music Van visited 7 schools, 5th graders (455 children)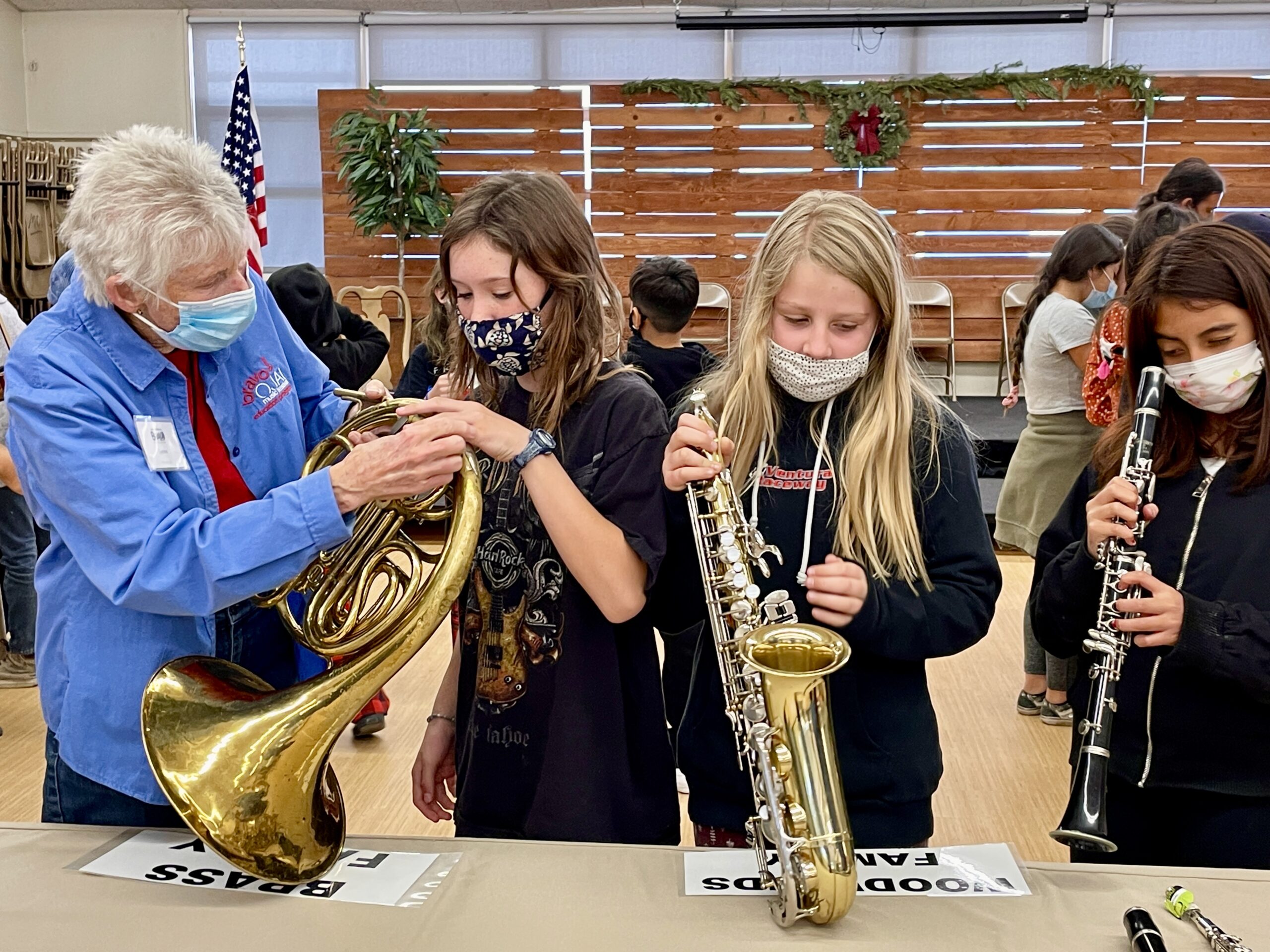 Bravo Music Camp, June: 5 days, 30 children aged 6-13
Bravo Music Camp, August: 5 days, 30 children aged 5-13
Community Events
Ojai Day Oct. 16, 10am-4pm, 400 people served
Art in the Park, May 25-26, 10am-5pm, 700 people served
Music for Holiday Home Marketplace:
Kathryn Carlson, cello
Babette and Bob, acoustic duo
Debby Finley and Friends
Madrigali, vocal
Ruby Skye, acoustic duo
Fire on the Mountain, bluegrass trio
Ray Sullivan, guitar
Ojai Valley Museum First Fridays:
Dec. Laura Walter, flute; June-Laura Walter and Kylie Cloutier, flutes; August-Ray Sullivan, guitar
Storytelling Festival, Oct. 31, Ruby Skye
Imagine Concert:
Ojai O'Daiko, Taiko Drumming
March 25, Libbey Park, 840 children, 70 adults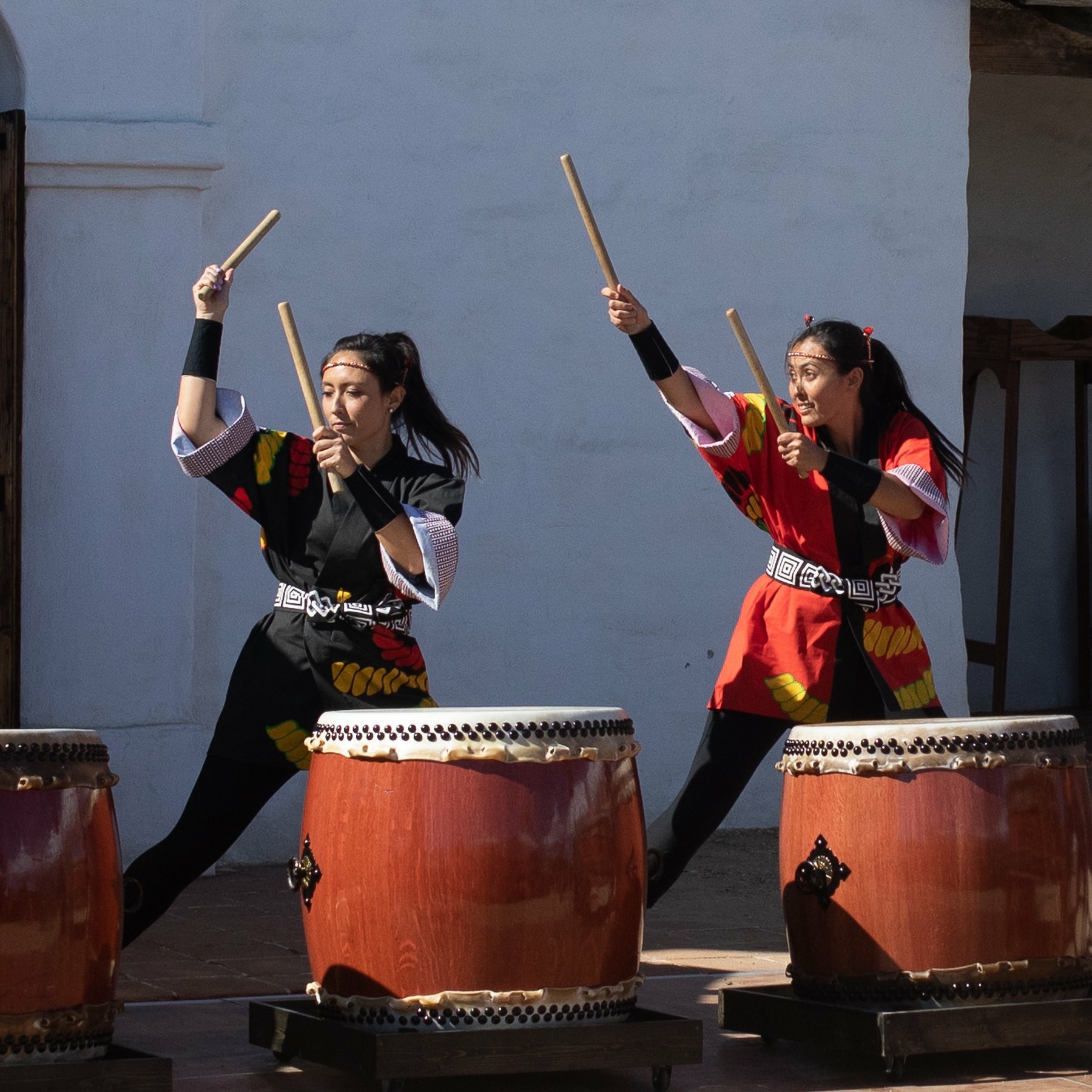 Senior Living
Upbeat
Sends volunteers into assisted living facilities (traditionally the Continuing Care Center) and helps the residents play hand percussion.
The Artesian (October, June- cello)
The Bridge
All 3rd graders in the district go into assisted living facilities and play and sing with residents.
The Bridge at The Gables of Ojai—75 students, 40 seniors
The Bridge at The Artesian—75 students, 30 seniors