Ethan Iverson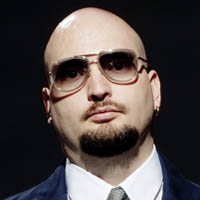 Ethan Iverson is best known as one-third of The Bad Plus (TBP), a game-changing collective with Reid Anderson and David King. The New York Times has said that TBP is "…Better than anyone at melding the sensibilities of post-60's jazz and indie rock." TBP performs in venues as diverse as the Village Vanguard, Carnegie Hall, and Bonnaroo; collaborators include Joshua Redman, Bill Frisell, and the Mark Morris Dance Group. They have released ten CD's of mostly original material. 
Mr. Iverson also plays in the critically-acclaimed Billy Hart quartet with Mark Turner and Ben Street; other current musical associates include Albert "Tootie" Heath, Sam Newsome, and Tim Berne.
Before The Bad Plus, Mr. Iverson was the music director for the Mark Morris Dance Group. Just recently, he assisted Mr. Morris in the Rambert Dance – Choreography Workshop.