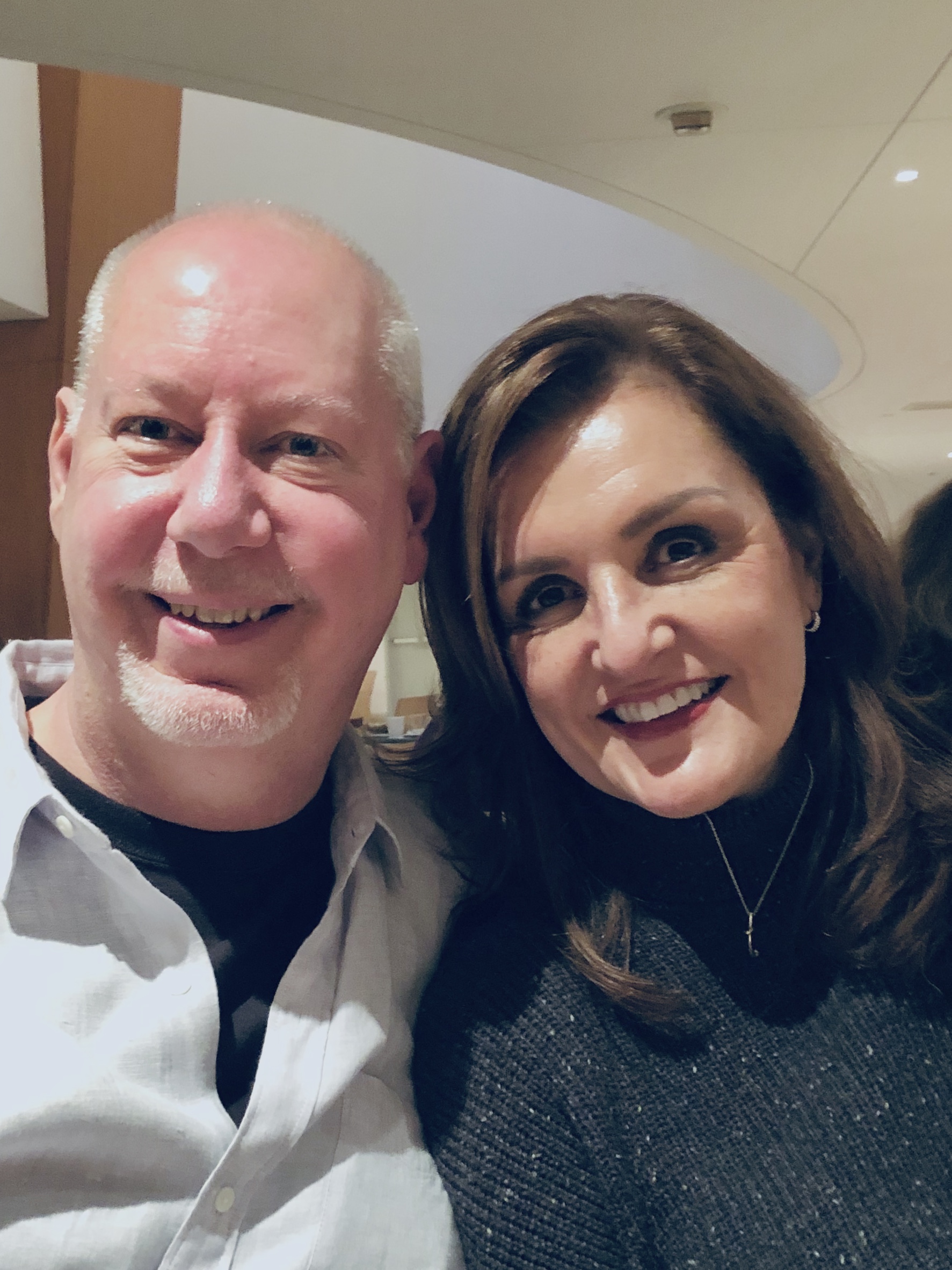 Tricia & Perry La Marca

First, tell us a little about yourself – what do you do? Do you play an instrument? How many Festivals have you attended?
Perry is a film/TVcomposer and pianist. Tricia has an undergraduate degree in Music and is a former music teacher and current businesswoman. We both attended the Festival in 2019 and 2018.
Question:
How did you first hear about Ojai Music Festival?
We learned of the Festival and its programming from friends/colleagues during their respective University years.
Question:
How would you describe your Ojai experience?
Amazing; sublime; wonderful. In addition to thoroughly enjoying the performances and lectures by world class talent as well as the opportunity to experience esoteric and rarely performed pieces, we were genuinely touched by the community and new friends made.
Question:
What is the most surprising thing you learned or experienced at the Festival?
I think we were surprised to find such a diverse and down to earth group of Festival regulars. The Ojai family is very different than what you typically experience at classical music events.
Question:
What is your favorite Ojai hangout between concerts – places to eat, visit, see?
We love to eat at Azu and Osteria Monte Grappa. We also love to sample the vinegars and olive oils at Carolina Gramm.
Question:
Any recommendations for a Festival first-timer?
Dive in and embrace the experience. It's a lot to see, but you'll regret it if you miss something. Also, do the pre-concert Suppers in the Park! It's a great way to meet festival newcomers and regulars.
Join us as a subscriber for the 2020 Ojai Music Festival with Music Director Matthias Pintscher!