by Barbara Isenberg
June 2, 2014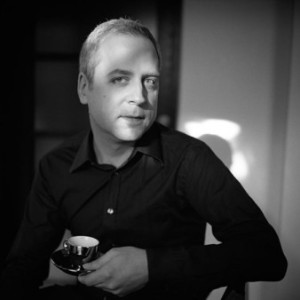 These are illustrious times for the pianist and writer Jeremy Denk. Last year he won a MacArthur "genius" Fellowship, was named Musical America's Instrumentalist of the Year and signed a book contract to expand a New Yorker article about piano lessons.
A few months ago, he received the $75,000 Avery Fisher Prize, and in a few weeks he heads west to become music director of the 68th annual Ojai Music Festival. The festival, starting June 12, should offer a change of pace for Denk. Instead of his usual concertizing across the U.S., Europe and elsewhere, he'll be in residence at the four-day festival — and in charge.
"I've never curated anything like this before," the 44-year-old musician said over coffee on the Upper West Side. "I've never had the responsibility for a weekend's stimulation."
Denk had been friendly with Rosen, who died last year at 85, and greatly admired Rosen's "The Classical Style."
He had never written an opera libretto before, either. But besides curating the festival and performing there, he's come up with "The Classical Style: An Opera [of Sorts]," which will be given its premiere in Ojai. Based on pianist Charles Rosen's 1971 scholarly book, "The Classical Style," with music by composer Steven Stucky, the comic opera features such things as Mozart, Beethoven and Haydn playing Scrabble in heaven.