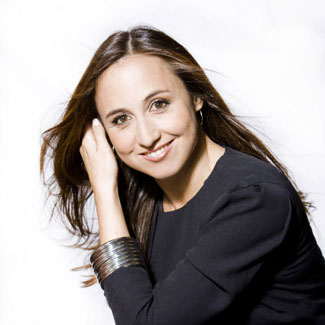 Noted for her vibrant performances in a wide diversity of musical styles, Joana Carneiro has attracted considerable attention as one of the most outstanding young conductors working today. In 2009, she was named music director of Berkeley Symphony, succeeding Kent Nagano and becoming only the third music director in the 40-year history of the orchestra. She also currently serves as official guest conductor of the Gulbenkian Orchestra, working there at least four weeks every year. In January 2014 she was appointed principal conductor of the Orquesta Sinfonica Portuguesa.

Carneiro's growing guest-conducting career continues to develop quickly. In 2015–16 Joana undertakes her seventh season as music director of the Berkeley Symphony, where she has captivated audiences highlighting the works of prominent contemporary composers including John Adams, Esa-Pekka Salonen, Brett Dean, Kaija Saariaho, and Gabriela Lena Frank. She also works regularly with singer/songwriter Rufus Wainwright, and will conduct his orchestral programme in Lisbon and Hong Kong this year.
International recent and future highlights include appearances with the Royal Stockholm Philharmonic, Royal Liverpool Philharmonic, Royal Philharmonic Orchestra, Orchestre Philharmonique de Radio France, Ensemble Orchestral de Paris, Orchestra de Bretagne, and the Orchestra Sinfonica del Teatro la Fenice at the Venice Biennale, as well as the Hong Kong Philharmonic, Macau Chamber Orchestra, and Beijing Orchestra at the International Music Festival of Macau. In the Americas, she has led the Los Angeles Philharmonic, Toronto Symphony, Los Angeles Chamber Orchestra, and New World Symphony.
In 2010, Carneiro led performances of Peter Sellars's stagings of Stravinsky's Oedipus Rex and Symphony of Psalms at the Sydney Festival, which won Australia's Helpmann Award for Best Symphony Orchestra Concert in 2010.
As a finalist of the prestigious 2002 Maazel-Vilar Conductor's Competition at Carnegie Hall, Carneiro was recognized by the jury for demonstrating a level of potential that holds great promise for her future career. A native of Lisbon, she began her musical studies as a violist before receiving her conducting degree from the Academia Nacional Superior de Orquestra in Lisbon, where she studied with Jean-Marc Burfin. Carneiro received her master's degree in orchestral conducting from Northwestern University as a student of Victor Yampolsky and Mallory Thompson, and pursued doctoral studies at the University of Michigan, where she studied with Kenneth Kiesler.