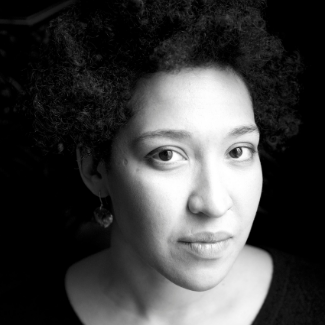 American classical singer Julia Bullock is "a musician who delights in making her own rules" (New Yorker). Combining versatile artistry with a probing intellect and commanding stage presence, she has headlined productions and concerts at some of the preeminent arts institutions worldwide. An innovative programmer whose artistic curation is in high demand, her curatorial positions include collaborative partner of Esa-Pekka Salonen in 2020-21, his inaugural season as Music Director of the San Francisco Symphony; 2019-20 Artist-in-Residence of the same orchestra; Artist-in-Residence of London's Guildhall School for the 2020-22 seasons; opera-programming host of new broadcast channel All Arts; and 2018-19 Artist-in-Residence of New York's Metropolitan Museum of Art. Chosen as a 2021 "Artist of the Year" by Musical America, which hailed her as an "agent of change," Bullock is also a prominent voice of social consciousness.
Bullock recently made several key operatic debuts: at San Francisco Opera in the world premiere of Girls of the Golden West, at Santa Fe Opera as Kitty Oppenheimer in Adams's Doctor Atomic, at Festival d'Aix-en-Provence and Dutch National Opera as Anne Truelove in Stravinsky's The Rake's Progress, and at the English National Opera, Spain's Teatro Real, and Russia's Perm Opera House and Bolshoi Theatre in the title role of Purcell's The Indian Queen. Her wide-ranging repertoire also encompasses the title roles of Massenet's Cendrillon, Ravel's L'enfant et les sortilèges and Janaček's The Cunning Little Vixen; Monica in Menotti's The Medium; Susanna in Mozart's Le nozze di Figaro; and Pamina in his The Magic Flute, which she sang on tour in South America under the direction of Peter Brook and in concert with Gustavo Dudamel and the Los Angeles Philharmonic.
Bullock's growing discography already comprises a number of distinguished recordings. Her account of Quatre poèmes hindous with Rattle and the London Symphony Orchestra was captured live on DVD, as was her title role appearance in Sellars's production of The Indian Queen for Sony Classical. Selected as one of the New York Times's "25 Best Musical Tracks of 2018," her starring role in Adams's Doctor Atomic, recorded with the composer conducting the BBC Symphony Orchestra, was a nominee for the 2018 Grammy Award for Best Opera Recording. This marked Bullock's second appearance on a Grammy-nominated recording, following her live account of West Side Story with Tilson Thomas and the San Francisco Symphony, a nominee for Best Musical Theater Album in 2014.