Kevin Fox, conductor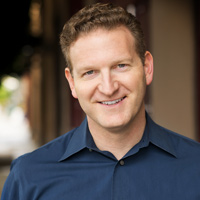 Kevin Fox, Founding Artistic Director of the Grammy-winning Pacific Boychoir Academy (PBA), is one of America's few full-time boys choir directors. The Los Angeles Times called PBA's musical sophistication and quality of sound "Astonishing". Starting in 1998 with six choristers, Mr. Fox now runs the music program for over 170 students in PBA's after-school program and day school, the only full-time choir school on the West Coast, where students' daily music studies are integrated into a full academic curriculum.

Mr. Fox has conducted Pacific Boychoir in hundreds of concerts and recordings that have included classical, jazz, and pop repertoire. He has prepared singers for conductors such as Michael Tilson Thomas, Kurt Masur, Robert Spano, Gustavo Dudamel, David Robertson, James Conlon, Charles Dutoit, Herbert Blomstedt, Donato Cabrera, Don Davis, Marcus Shelby, Vance George, Jeffrey Thomas, Michael Morgan, Roberto Tibiriça, and Constantine Orbelian. Along with the San Francisco Girls Chorus, PBA recorded Mahler's Third Symphony with the San Francisco Symphony, which was awarded the Grammy for Best Classical Album in February 2004. In January 2010, the SFS recording of Mahler's Eighth Symphony, featuring the SF Symphony Chorus, the San Francisco Girls Chorus, and PBA, was awarded Grammys for Best Choral Performance and Best Classical Album.
Mr. Fox holds a degree in music from Wesleyan University in Connecticut, where he received the Lipsky Prize for outstanding scholarship in choral studies. He studied music at Oxford University and choral conducting at Westminster Choir College in Princeton. Mr. Fox worked for the American Boychoir and, as a countertenor, has sung with the choirs of Trinity Church New Haven, Trinity Church Princeton, American Bach Soloists, Philharmonia Baroque Chorale, and the Grace Cathedral Choir in San Francisco, where he also has served as Interim Assistant Choirmaster. In his role at PBA, he has conducted ensembles such as the Berkeley Symphony and the Kronos Quartet.
In 2007, Mr. Fox conducted PBA in Rachmaninoff's All-Night Vigil ("Vespers") in its entirety, for the first time in America as the piece was premiered in 1915: with an all-male choir including boy sopranos and boy altos. Because of his work performing and recording American Spirituals, he was honored as a Heritage Keeper by the Friends of Negro Spirituals. In the past 12 months, Mr. Fox has conducted PBA in events that have included the Nelson Mandela Memorial Service in Washington, DC, Major League Baseball Playoffs, and even America's Got Talent on NBC.