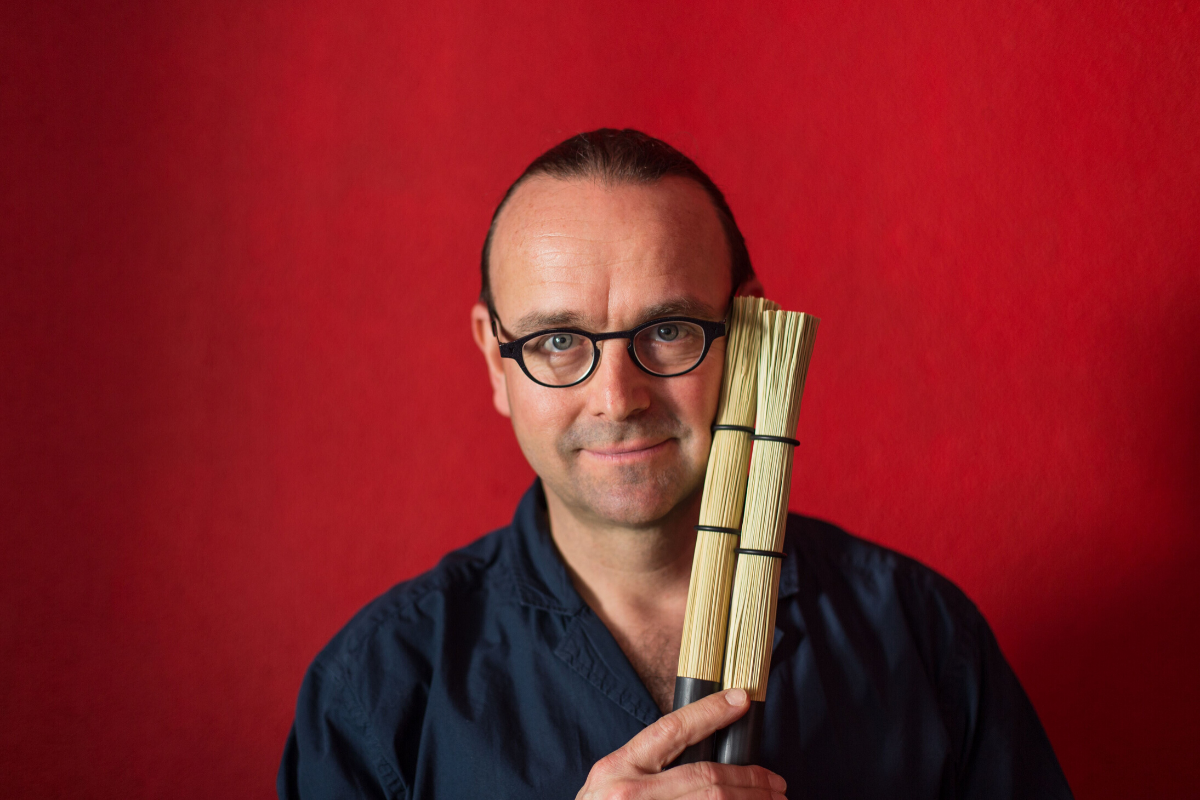 Born in 1968 in Cameroon, he now lives with his family in Uster near Zurich (CH). As drummer and improviser, he plays in various bands including «Steamboat Switzerland» (with Dominik Blum and Marino Pliakas), He composes and generates concepts for his own band: Lucas Niggli ZOOM and BIG ZOOM, also featuring Nils Wogram and Philipp Schaufelberger, Anne La Berge, Barry Guy), in a Duo with Xu Fengxia and the Drum Duo with Peter Conradin Zumthor or BEAT BAG BOHEMIA (Drum Quartet). He plays regularly with Barry Guy, Maya Homburger, Pierre Favre, Andreas Schaerer (Duo and Quartet A Novel Of Anomaly ), Luciano Biondini, Charlotte Hug and in a Worldmusic-Trio with the Balafon Master Aly Keïta.
He toured all over the world including Festival-performances: Vancouver, Berlin, Willisau, Moers, Saalfelden, Le Mans, Donaueschingen, Bath (UK), Capetown, Staatsoper Wien, Theater Basel, Theater Hamburg a.m.o.
He has performed the works of contemporary composers (Olga Neuwirth, John Cage, Sam Hayden, D. Dramm, M. Werthmüller) and taken part in several crossover projects with such musicians as Butch Morris, Sylvie Couvoisier, Trevor Watts, Fred Frith, John Cale, Phil Minton, Samuel Nori, Ikue Mori, Xu Fengxia, Michel Portal, Flea, Erika Stucky, Susanne Abbuehl, Wu Wei, Michel Portal, Andrew Cyrille, Klangforum Wien, Lucerne Festival Academy and many others.
He teaches at the University Of Arts in Zurich, ZHdK and is promoter of a concertserie for contemporary music.