Each year, the Ojai Music Festival Arts Management Internship Program welcomes 12-14 college students and recent graduates to go behind the scenes of a renowned summer music festival. We are very excited to introduce this year's wonderful interns!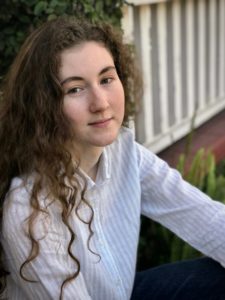 Glenna Adkins:
Glenna Adkins is a cellist and improviser who grew up in Los Angeles. She currently studies music and writing at Sarah Lawrence College in New York. As an instrumentalist, composer, and avid music listener, she is passionate about the performance of new music, as well as the collaborative process between artists. Inspired by the intersection of different art forms, Glenna also composes and performs for works of derived theater and dance, exploring ideas of musical narrative through extended techniques. She has worked at REDCAT and at Reisinger Concert Hall and has recorded as a session musician in several film soundtracks. Additionally, Glenna is interested in issues of sustainability and has served as an Education Intern at the Science Barge in Yonkers, NY, giving school children guided tours of the institution's hydroponic growing systems.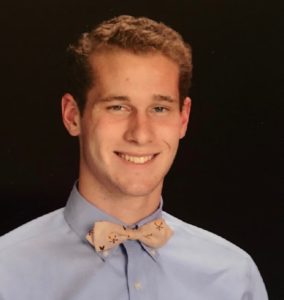 Peter Appleby:
Peter Appleby is a resident of Santa Paula and has developed a great appreciation for community events and local music festivals. After graduating from Villanova Prep School this spring, Peter will be studying International Relations at California Lutheran University in the fall. An amateur musician himself, Peter has had the privilege of participating in Claire Chase's performance of PAN in 2017 through the Ojai Music Festival. He is excited to return to Ojai this summer and is eager to help with the festival.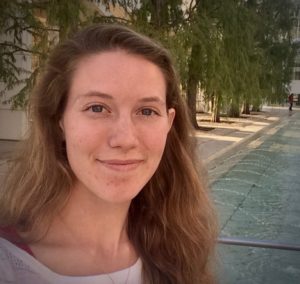 Zoe Appleby:
Zoe Appleby is a Southern California resident who is lucky enough to have been involved in the Ojai Music Festival for three years now. For undergraduate school, Zoe attended Thomas Aquinas College in Santa Paula, CA, where she studied the greatest works of Western thought and literature in a Great Books Program. After spending six weeks in the summer of 2017 in Rome, Italy, studying art history, she decided that the academic field of art history was where she passions lay. Zoe has since been accepted into UC Riverside's Art History department as an MA student studying medieval art history. After eventually completing her Ph.D. at a different institution, she would be interested in both teaching and researching at the college level and perhaps curating at a museum. She is passionate about bringing the arts to the public, and she has found the Ojai Music Festival to be an amazing event for her to experience the worlds where art and business meet to make something truly beautiful. She recently held a curatorial internship at the Santa Paula Art Museum, an institution which, like the Ojai Music Festival, embodies the spirit of artistic progress and public outreach. Zoe can usually be found swimming at one of the Southern California beaches, or rock-climbing in the cliffs above Ojai.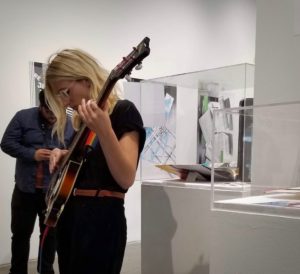 Maddi Baird:
Maddi Baird is an undergraduate music composition major at San Diego State University. She has had a passion for music and the arts from a young age, and has carried this passion by playing French horn, bass guitar, and by playing in SDSU's Javanese Gamelan. While studying under Dr. Joseph Waters and Dr. Chris Warren, she has developed a passion for synthesis and analog synthesizers. In the future, she hopes to pursue a graduate degree in film scoring. Within her first semester at SDSU, she has acquired a position at their student union as an Audio-Visual technician and is the recipient of the Frank McCarty Endowed Scholarship in Music Composition. Maddi spends her free time volunteering at Ship in The Woods, a nonprofit art museum. She also has a radio show for KCR College Radio.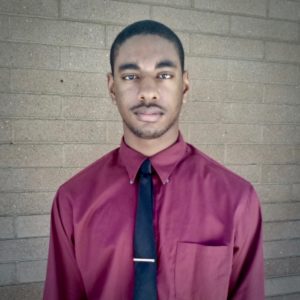 Byron Beasley:
Byron Beasley studies music technology at San Diego State University. He has been playing musical instruments since the age of 9 and currently composes music for the Trombone Ensemble at San Diego State. Byron also works as a studio technician at San Diego State, and has experience working with a variety of clients on a daily basis. At the studio, Byron's job consists of assisting clients with audio and visual productions.
In high school, he worked as a section leader of the brass section, and has performed with a variety of ensembles. Byron also has experience playing in jazz band, marching bands, and wind ensembles (with jazz band being his favorite). He loves to listen to jazz in his free time and enjoys exercising as well. Byron has also composed music for a few video games, and so his diverse experiences in music make him a well-rounded musician, producer, and composer. His greatest aspiration is to work in the music and entertainment industry. Byron loves working behind the scenes to ensure that a product can come to fruition.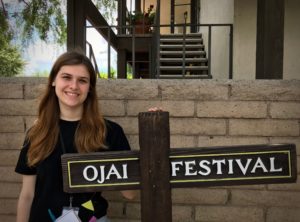 Kathryn Carlson:
Kathryn Carlson is a cellist who will soon be receiving her diploma for her Bachelor of Music degree in Instrumental Performance with cello emphasis from the UCSB music department. She is interested in pursuing new music, which she became involved in during her sophomore year of high school after being introduced to it by her music theory teacher Mr. Hertzog (composer for the kung-fu film Bloodsport). She has been a member of the UCSB Ensemble for Contemporary Music (ECM) throughout her time at UCSB and has performed new works in various concerts, including the 2016 UCSB Summer Music Festival, and the Beethoven, New Music, and Cupcake Bar concert hosted by the Now Hear Ensemble. In 2016 she was awarded the ECM Distinguished Performance Award and has recently performed in master classes hosted by The Knights and the Juilliard String Quartet. Having been an intern for the 2017 Ojai Music Festival, she is looking forward to joining the fantastic Ojai Music Festival team once again.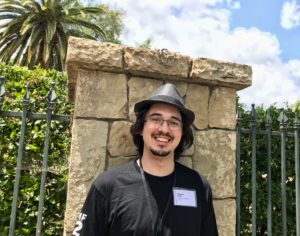 Alberto Cruz:
Alberto Cruz is a composer and recording engineer, currently studying composition at the California Institute of the Arts. During his time there, he has studied with, and continues to work with, Anne LeBaron, Matthias Webber, Karen Tanaka, Nora Kroll-Rosenbaum, John Baffa, and Bob Clendenen. He has fully committed himself to a curriculum at CalArts consisting of composition for film and media, as well as recording and mixing in both live and studio settings. Currently, Alberto works for the School of Film/Video at CalArts running various recording sessions for ADR, spoken word, foley, and music. He also works for the Herb Alpert School of music, recording for live and studio musicians, running a webcast/lighting board for live shows, and acting as a producer/promoter for various shows. When not at CalArts, he works as a studio intern for Matthew Snyder at Allegro Recordings. During his time at CalArts so far, Alberto has produced six shows, played clarinet and other instruments in numerous ensembles, written music for seven films, worked as a sound designer for two films, handled music preparation/orchestration for various established composers around LA, run countless recording sessions for animators, directors, solo musicians, large ensembles, and a large variety of people from other backgrounds, and written over ten performed works for the concert stage. Entering his fourth year of higher education, Alberto's passion for film music and recording has been fully realized into a reality that he intends to pursue throughout the rest of his life.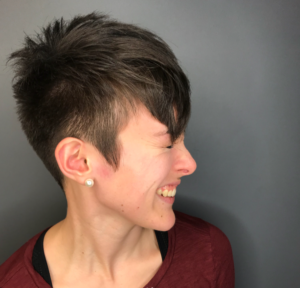 Jamie Leidwinger:
Jamie Leidwinger is a Baltimore-based composer. She received her MM in Composition at the Peabody Institute of Johns Hopkins, a BA in Music from Dickinson College, and her teachers include Pulitzer Prize-winner Du Yun, Amy Beth Kirsten, Douglas Buchanan, and David Smooke. Jamie previously interned with the Ojai Music Festival, Q2 Music (NYC, now NewSounds), the Artistic Director of Symphony Space (NYC), and recently produced Q2 Music's Instagram takeover series, "A Day in the Life," as a freelance contributor; she is currently an Associate Artist Fellow with Amy Beth Kirsten's music-theatre ensemble HOWL. Current projects include a podcast featuring interviews with Peter Sellars, Alex Ross, and more (release: Summer 2018), a collaboration with Baltimore-based street choir Voices Rise, co-founding a women's vocal chamber octet, and co-founding SENSE, a Baltimore-based interdisciplinary, immersive, and inclusive arts series.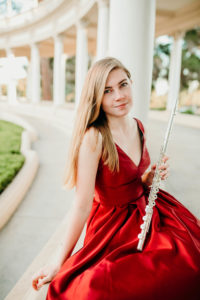 Emily Persinko:
Emily Persinko has interned at the Ojai Music Festival for the past two years, working closely with the marketing department and the box office. Emily graduated from San Diego State University (SDSU) this spring where she studied music entrepreneurship and business and is currently pursuing a career in arts administration. Emily is an event stage manager for La Jolla Music Society, a production assistant at San Diego Youth Symphony and Conservatory, and Assistant Operations Coordinator at Art of Élan. Emily has also recently interned at the San Diego Symphony in the development department and The Broad Stage in Santa Monica as an artistic intern. Emily has held positions as the principle flutist of the SDSU Wind Symphony and Chamber Orchestra. She also teaches at a private flute studio in San Diego and recently performed her senior flute recital.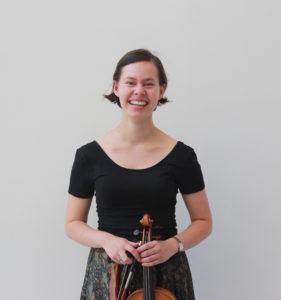 Molly Tucker:
Molly Tucker, from Thousand Oaks, California, is currently in her third year at Oberlin College and Conservatory where she is pursuing degrees in Violin Performance and Economics. As a violinist, she has participated in such festivals as Bowdoin International Music Festival, Madeline Island Chamber Music Camp, The Apple Hill Center for Chamber Music, and the Montecito International Music Festival. Additionally, Molly has been a soloist with the Thousand Oaks Philharmonic and the California State University Northridge Youth Philharmonic. Her musical explorations have taken her to contemporary and Baroque music, as well as folk traditions. She has performed in an Oberlin Contemporary Music Ensemble performance of Hans Abrahamsen's Schnee, as well as an Oberlin premiere of Celso-Garrido Lecca's String Quartet No. 2, and has led and soloed with the Oberlin Baroque Orchestra. Molly has also fiddled since the age of seven and has attended Ashokan Music and Dance Camps and The Festival of American Fiddle Tunes. As a lover of contra dance, she has played dances in both California and New Hampshire, and regularly plays for the monthly dances at Oberlin. Molly is a co-founder of Quartet Davis, a string quartet that plays original arrangements of folk and jazz, which was one of the recipients of Oberlin's Flint Initiative Grant for a three-week Midwest and East Coast tour in January 2018. She is also a part of Caraway House, a fiddle and voice duo that performs tunes from Scandinavian and Old Time traditions. In January 2017, she traveled to Amman, Jordan with an Oberlin string quartet to play at schools and public venues, including a performance with the Jordan Orchestra sponsored by the United States Embassy. She has studied with Marilyn McDonald, Linda Rose, and Kim Kilgore, and has had the opportunity to work with renowned musicians such as Kikuei Ikeda, the Punch Brothers, Fabian Almazan, The Calder Quartet, Billy Childs, and Christian Howes. Outside of her musical life, she is active in the Oberlin Student Cooperative Association, organizes the Oberlin Quaker Student Group, and works for Oberlin Conservatory Admissions.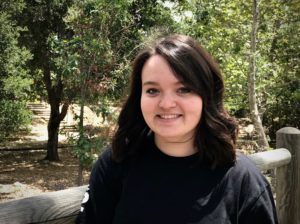 Sarah Voshall:
Sarah Voshall is a pianist, collaborator, and teacher based in Los Angeles county. She is currently a third year piano performance major at the California Institute of the Arts in Valencia, CA. In high school, she studied improvisation with Daniel Hopkins, who remains a constant source of inspiration. At CalArts, she is privileged to study piano with Ming Tsu, and greatly appreciates the mentorship of Vicki Ray. She has also studied harpsichord with Tisha Mabee. Sarah's current interests lie in methodically exploring the keyboard works of Bach alongside the surprisingly parallel piano pieces of Bartok. Recently, Sarah has found an interest in learning and performing chamber works with a trio of fellow CalArtians. As a means of cultivating a culture of music (and paying the bills), Sarah has been giving private piano lessons to students of all ages for the past decade. Sarah also teaches piano classes at West Creek Academy to second and third graders, a group of musicians whose youthful enthusiasm continues to delight and exasperate her in equal parts. In her spare time, Sarah enjoys spending time with her little sister who educates her in the memes of the day and forces her to listen to musical theatre soundtracks.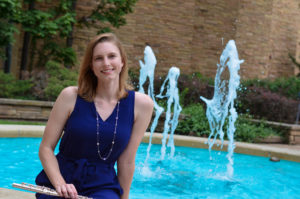 Madeleine Wilmsen:
Madeleine Wilmsen is a flute student at the University of Kansas and received her Bachelor of Arts in Music with a minor in Psychology in May of 2018. While attending undergrad, Madeleine participated in numerous ensembles and chamber groups. Between the years 2015 and 2017, Madeleine was a member of a flute and percussion duo that premiered new works by in-residence composers. She performed as principal player of the KU Symphony Orchestra during the Spring of 2017 and is currently the principal flutist of the KU Wind Ensemble. This spring, KUWE will perform a Reach Out Kansas commissioned piece at the Kennedy Center in Washington D.C. and will be recording a new album. For the last three years, Madeleine has served as President and founding member of the KU Flute Club. She was instrumental in the creation of the club and worked to establish many yearly events, including the annual KU Flute Day in the spring. During the fall of 2017, Madeleine worked as a Development intern at the Kansas City Symphony where she learned the ins and outs of a major non-profit and frequently communicated with symphony donors. She plans on earning a MM in flute performance and furthering her career in music (whether it be performing, teaching, or arts management).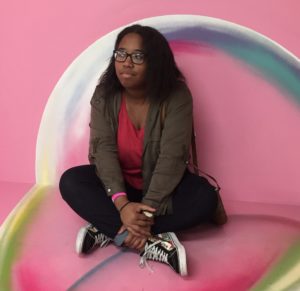 Dominique Wright:
Dominique Wright just finished her sophomore year at Occidental College in Los Angeles, CA where she is an Economics Major and Flute Performance Minor. She is interested in continuing her work in social media marketing and is eager to work for larger companies and to gain further experience in management. Dominique has also played the flute for ten years. When she was just beginning her musical studies, she lost her flute at school. When a mother at her school heard about the lost instrument, she went home to find her old flute and brought it back to school so that Dominique could continue playing. Since experiencing that gesture of kindness, Dominique has not wanted to stop playing music. This June will be her second time working with the Ojai Music Festival and she cannot wait to take a part in the festival again.