In an effort to evoke some of the experience we all love and are missing at this moment, we are sharing a few recipes from wonderful Ojai restaurants and chefs. Click the tabs below.
Stone Fruit and Tomato Gazpacho
Stone Fruit and Tomato Gazpacho
By Scott Daigre and Jenn Garbee
Ingredients
1 pound peaches or nectarines, peeled and cut into small chunks
1 large slicing cucumber or 3 small Persian cucumbers, peeled and cut into small chunks
½ medium red onion, roughly chopped
1 small jalapeno pepper, seeded and roughly chopped to taste
2 pounds juicy tomatoes, cut into chunks, plus 1 medium ripe tomato for serving
1 tablespoon extra-virgin olive oil, plus more for serving
1-1/2 tablespoons cider vinegar
2 tablespoons freshly squeezed lime juice, more to taste
Kosher salt and fresh ground black pepper
6 lime wedges, for serving
2 tablespoons chopped basil or parsley, both if you have them
Directions
Place ¼ cup each of chopped peaches and cucumbe

rs, 2 tablespoons red onion, and 1 teaspoon of jalapeno in a small bowl. Cover and refrigerate until

ready

to serve.
Place the 2 pounds of tomatoes, remaining peaches, cucumber, red onion, and jalape

no in a blender and puree until the gazpacho is as smooth as you'd like. (If you have a small blender, you may need to do this in batches.) Pour the gazpacho into a large bowl and add the olive oil, cider vinegar,

lime juice

, and a ¾ tsp. each of salt and pepper. Chill for at least two hours or overnight.

Taste again after chilling and add additional

lime juice

, salt and pepper to taste.
To serve, finely dice the reserved peaches, cucumbers, red onion, jalapeno, and remaining tomato. Add the basil or parsley (or both), mix to combine, and season with salt and pepper to taste. Ladle the chilled gazpacho into bowl, top with tomato-peach salsa, and drizzle with olive oil.

Prime pick: use juicy tomatoes such as Jaune Flamme, Red Boar, Missouri Pink Love Apple, or Chocolate Stripes!
Learn more about Scott Daigre and Tomatomania: https://www.facebook.com/TomatomaniaHQ/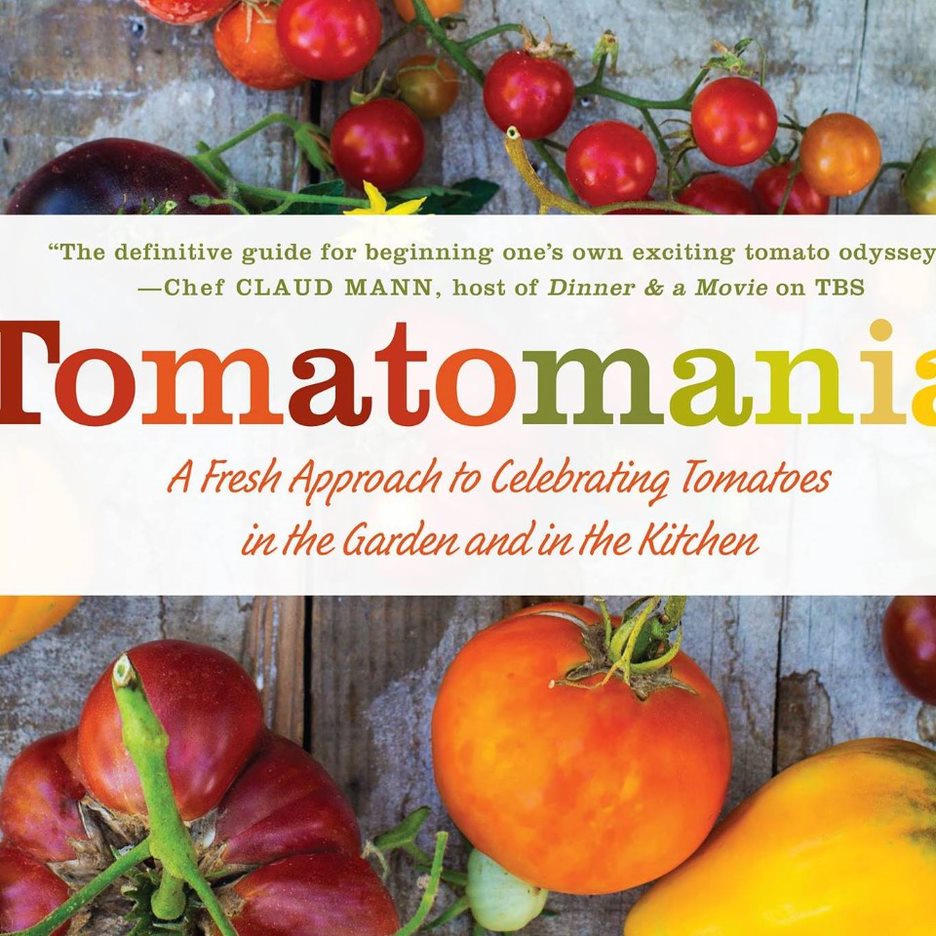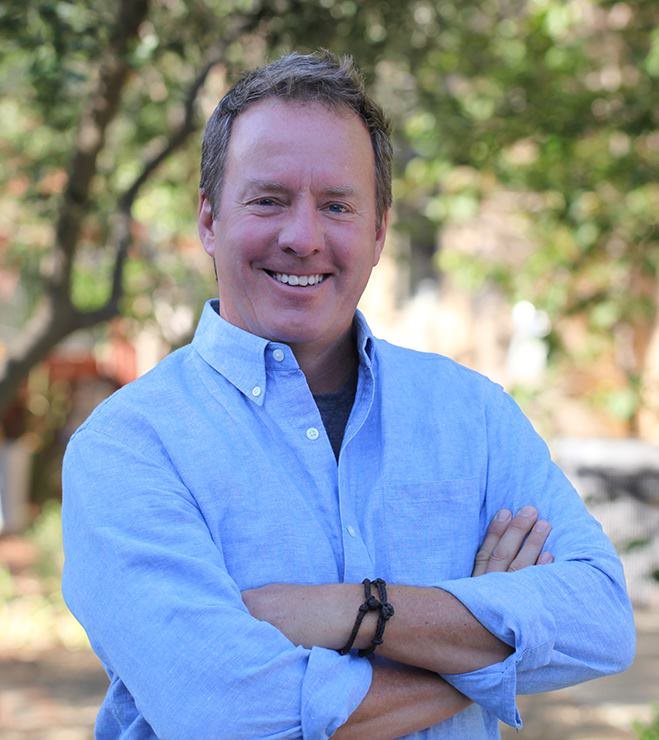 Chili Garlic Shrimp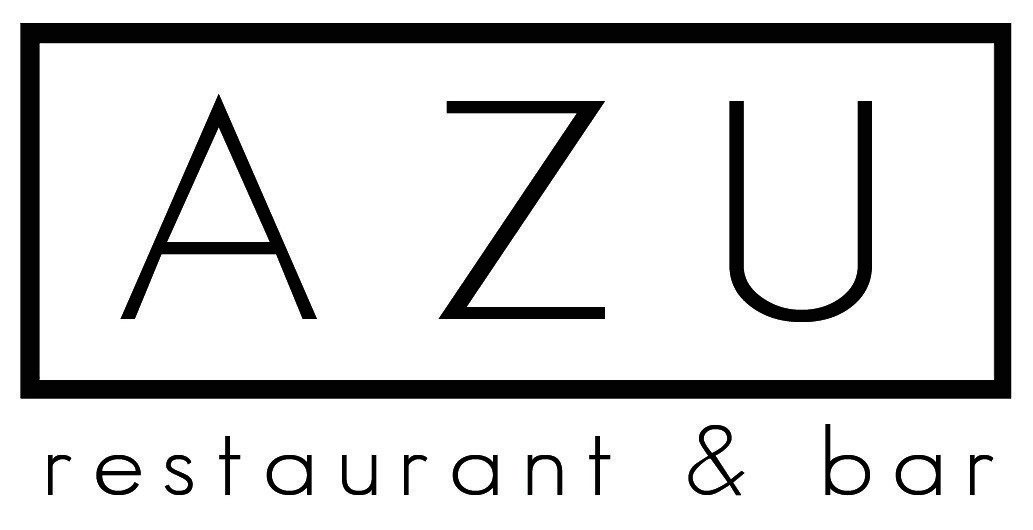 GAMBAS AL AJILLO (CHILI GARLIC SHRIMP)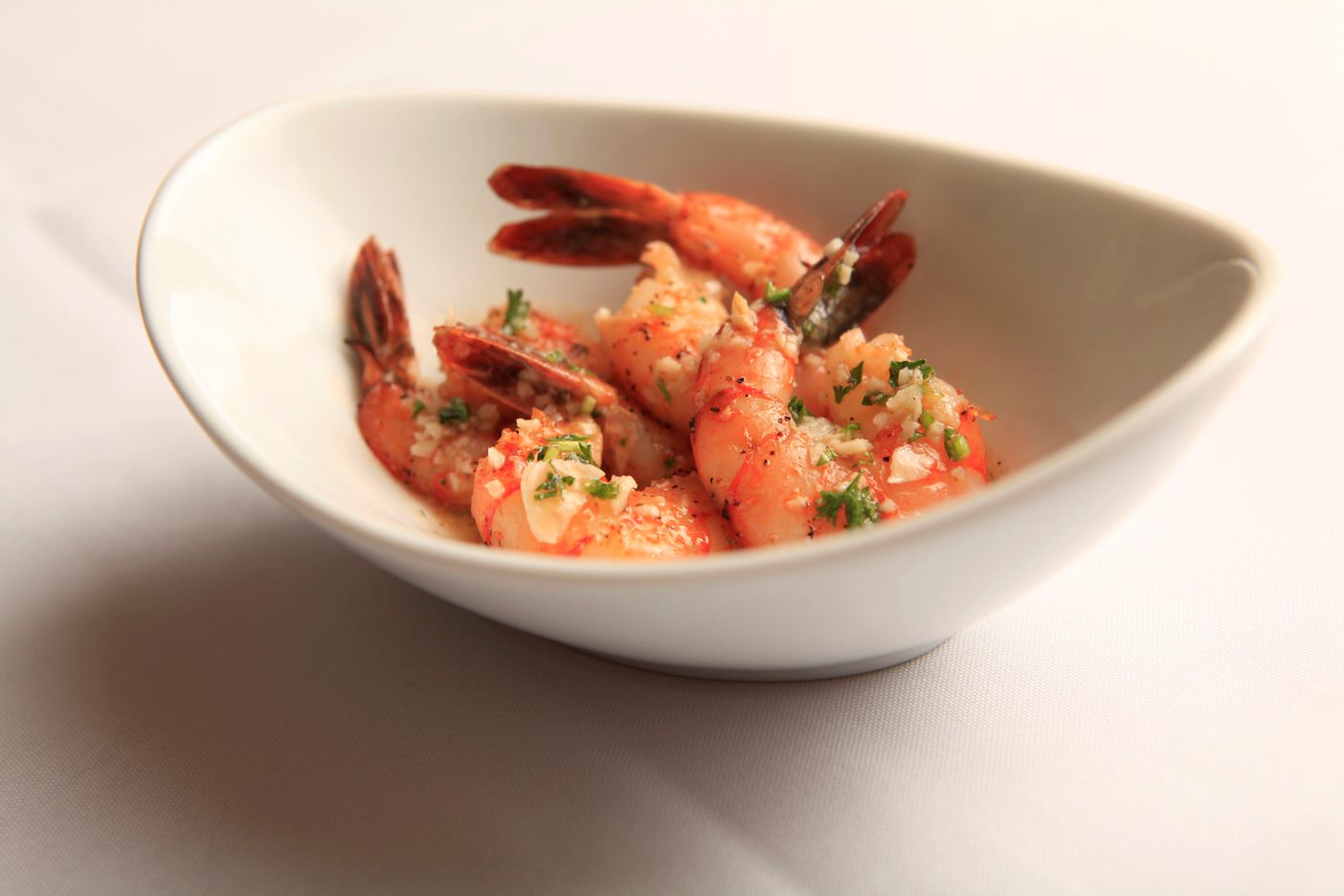 By Azu
Ingredients
10 shrimp, shelled and veined, tails on.
1 tablespoon olive oil
1 tablespoon crushed garlic 
1 tablespoon chopped parsley 
3 tablespoons butter
1/8 teaspoon red chili flakes 
1/4 cup white wine

Directions
In medium hot pan heat olive oil then add shrimp. 
Sauté 1 minute, flip shrimp.
Add garlic and chili flakes, sauté 1 minute
Add white wine and butter, simmer 1 minute 
Add chopped parsley
Plate in a bowl and serve with sourdough 
Serves 2

About Azu
Azu was incorporated in November 2000 by Laurel Moore. She bought Bill Bakers bakery at the same time. Azu opened its doors in early 2001.
Laurel was inspired by her many trips to Spain and Italy. Azu started small, the original idea was fresh baked bread, panini and gelato. Soon after opening for just breakfast and lunch, Laurel was asked repeatedly to be open for dinner. She converted some old baking space into the dining room.
Executive Chef and Owner Laurel Moore is the driving force behind Azu restaurant and a style of food critics have called lively, inventive, and comfortable all at once. A veteran of Hollywood, Chef Moore travelled the world as a still photographer, working on such films as Pretty in Pink and The Big Red One. Establishing Azu in 2001 Chef Moore undertook a singular vision, to take the best of what the world has to offer, and translate it through a locally sourced, regionally relevant palate.
Daughter of Laurel and General Manager, Elizabeth Haffner, joined Azu in 2006. Having worked as a costume designer for film in Los Angeles and abroad, Elizabeth journeyed to Ojai, CA to join her mother in creating a unique destination restaurant, on par with her adventurous tastes, and at home in the magical valley of Ojai. Elizabeth tirelessly executes her vision of quality and service on a daily basis, making Azu a true experience in simple elegance.
Jeremy Haffner, Husband to Elizabeth, in a joint venture with Laurel founded Ojai Valley Brewery in 2015. Previous to becoming the Brewmaster and building a nano brewery Jeremy toured the world with his rock band, Oedipus. Jeremy was also the gelato master and a chef at Azu restaurant throughout the years in between touring. He has brought his incredible palate and artistic vision to the Brewery which focuses on local foraged and farmed ingredients with beers designed to enjoy in the hot Ojai climate.
Sourdough Bread
Claud Mann's Ojai Rotie Sourdough Bread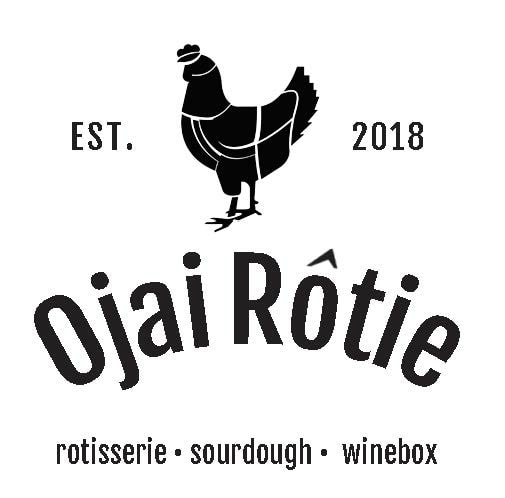 (Special for Friends of The Ojai Music Festival)
For the Leaven:
100 grams each bread flour and whole wheat flour

200 Grams filtered water

Recently fed sourdough starter (Get it free from Ojai

Rotie

!)
For the Bread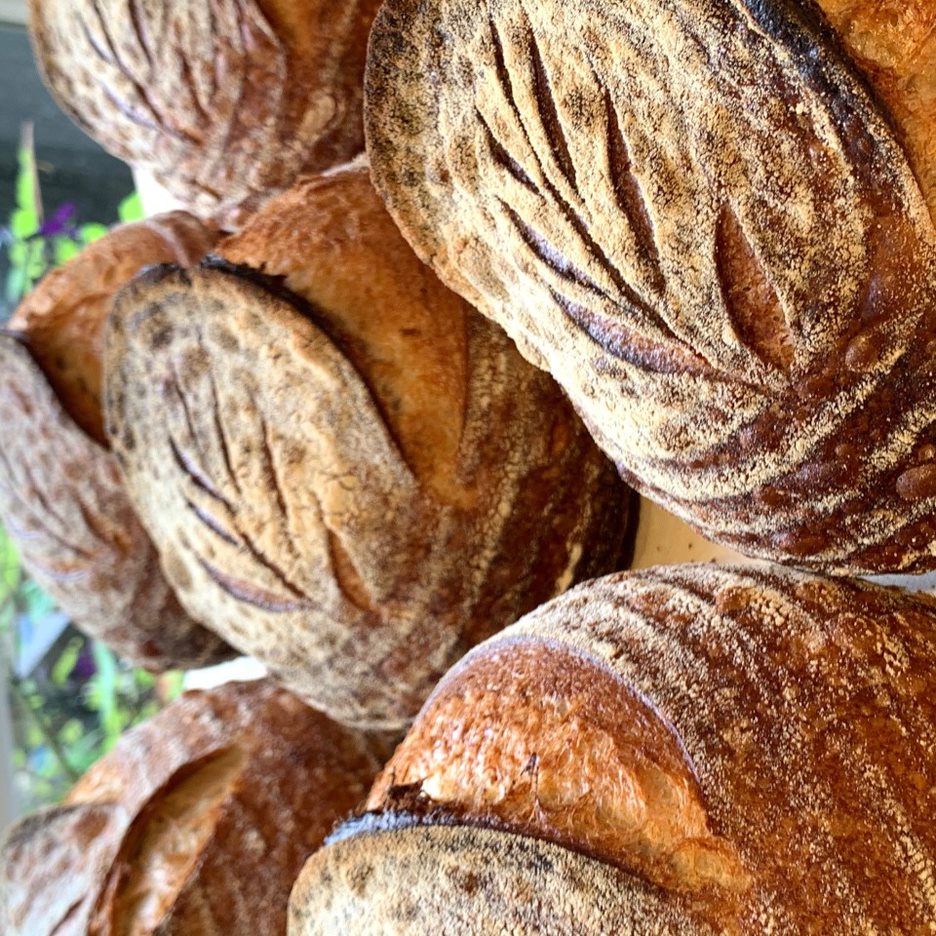 250 grams mature leaven (from above)

800 grams organic bread flour or all-purpose flour

150 grams organic whole-wheat flour or whole spelt flour

50 grams organic dark rye flour
25 grams fine sea salt

50/50 rice flour/bread flour mix for sprinkling in baskets, as needed

Filtered water, as needed

Small digital scale (you will get more consistent results measuring by weight rather than using volume measures)

Large and medium mixing bowls
Clean tea towels (not terrycloth)

Bench knife, AKA dough scraper

6-8 quart Dutch oven with tight fitting lid
Please keep in mind that this sourdough recipe gives a general sequence and timeline, but works best when adapted to meet your own individual equipment and conditions. A number of variables, like room temperature, humidity, starter strength, flour type, water quality and more will affect your final results. The important thing is to enjoy the process and keep experimenting until you bake a loaf you love.
Day 1:
Measure 200 grams of slightly warm water into a clean mixing bowl. Add 1-2 tablespoons of starter and mix well. Add 100 grams each of bread flour and whole-wheat flour and stir with a wooden spoon until no large lumps remain. Cover with plastic wrap or a clean towel and let sit for 8-12 hours until the mixture has doubled in size and various sized bubbles blanket the surface. (An easy way to gauge the growth of the leaven is by marking the level on the outside of the bowl before you leave it to ferment.) Reserve 4 tablespoons of starter for feeding future starter as described in the notes below. After feeding, use any remaining starter to make sourdough pancakes. Yum.
Day 2: Check the maturity of the leaven by dropping a small bit of it into a bowl of room-temperature water; if it floats to the surface, the leaven is ready. If it doesn't, set it aside to ferment a little longer.
In a large glass, ceramic or stainless bowl, combine 250 grams of the mature leaven with 725 grams of warm water and mix well with your hands or a wooden spoon.
Add the bread flour, whole-wheat flour and rye flour and mix together with one hand until all the flour has been moistened and no large lumps remain. Leave the other hand clean in case you get a phone call or need to scratch your nose. Cover the mixture with plastic wrap or a clean tea towel and let rest 30 minutes. (This step is called Autolyse and develops dough that's easier to shape, and more importantly, gives you bread with better texture, rise and flavor.)
After the 30-minute autolyse, sprinkle the sea salt over the dough and moisten with 50 grams warm water. (I sometimes use a spray bottle to moisten the salt.) Incorporate the salt into the dough by squeezing the dough through your fists until no salt granules can be felt. Don't worry if the dough feels like its coming apart; it will be fine. Cover bowl again with a towel or plastic wrap and set aside in a fairly warm spot for 30 minutes.
You may have noted that there has been no traditional "kneading" yet. There will not be. Instead you are going to stretch and fold the dough every 30 minutes for the next couple of hours. This process helps build strength and extensibility in the dough, and encourages a beautiful, uneven crumb structure. It also gives you a chance to catch-up on your email.
Fill a container with clean water and place near your work area and place the bowl with the dough in front of you. Dip both hands into the water; grab the bottom of the dough mass closest to you with both hands, and then slowly and gently pull and stretch the dough upwards and away from you, and then fold it over against the opposite edge. Try to do this without tearing the dough. Do this three more times, rotating the bowl one-quarter turn between each stretch. Flip the dough over and gently lift to round the edges. Cover with a clean towel and set aside.
Repeat this process each 30-minutes for an additional 2 to 2-1/2 hours. During this period the dough will be building strength through gluten development, growing enzymes, increasing in volume and developing small pockets of gas, causing it to become billowy. Knowing when to complete this process and move on to shaping takes some trial and error. Once it has increased in size by 50% you should be ready to go to the next step.
Transfer dough to clean, lightly floured work surface and divide into 2 equal pieces. Pre-shape the loaves by dusting lightly with flour and then use your cupped hands or a bench knife to gently shape each piece into a loose round by pulling gently towards you on the countertop to create surface tension. Cover with a towel, and let rest 30 minutes.
While the dough is resting, lightly dust two10" proofing baskets with the rice flour mixture and set aside. If you do not have proofing baskets (and really, who does?) Line two medium mixing bowls with lint free towels (not terrycloth), dust liberally with the rice flour mixture and set aside.
Lightly dust both the pre-shaped rounds with flour. Use your dough scraper to flip one over and onto the work surface so floured top is now facing down and lightly pat into a disc. Working around the circumference of the dough, begin pulling the edges of the disc towards the center at 12 o'clock, 6 o'clock 9 o'clock and 3 o'clock.
Turn the disc over so that the folds are now on the bottom; cup your hands securely and pull the dough towards you, dragging the edge of the dough firmly against the counter to create pronounced surface tension. Rotate the dough one-quarter turn and repeat dragging and pulling the edges until the dough begins to form a ball shape with a smooth, taut outer 'skin'. Repeat this process with the second round.
Carefully place each dough ball in the prepared basket or lined mixing bowl seam-side up and dust with the rice flour mixture to avoid sticking. Slip each proofing basket or bowl into a large, plastic bag to protect it from drying out and leave in the refrigerator 10-12 hours to cold rise. The dough should have almost doubled in size. (Alternatively you may allow the bread to rise at 75F-80F for 1-2 hours, but in my opinion, flavor, color and texture are superior with a long cold rise.)
About 45-minutes before baking, adjust oven rack to the lower third of the oven. Place Dutch oven and lid on rack; preheat oven to 500 degrees. Carefully remove pot from oven, place on stovetop and remove lid. Gently turn one loaf into the hot Dutch oven seam-side down. (The seam side was facing up in the proofing basket.)
Use a razor blade or sharp knife to slash the top of the loaf (to tell the steam where to go and to encourage expansion); cover tightly and immediately return the pot the oven. Reduce oven temperature to 450 degrees and bake covered for 20 minutes. Carefully remove lid (watch for steam burns!) and continue to bake until loaf is deep mahogany 15-25 minutes longer.
Carefully remove bread from pot; The bottom of the loaf should sound hollow when thumped. Transfer to wire rack and cool at least 30 minutes before slicing if you can stand to wait that long.
Makes two 10-inch loaves
The Often Confusing Topic of Starter Management
Once you have an active and viable sourdough starter, you'll need to maintain it regularly to keep it happy. If you are a once-a-week baker, plan on feeding and then storing it in the fridge until a day before baking. If you bake everyday, you can keep your starter at room temperature and feed it once or twice a day, depending on how warm your kitchen is. When you feed your starter, combine 3 or 4 tablespoons of your existing starter with equal weights of flour and water. That equates to about 2/3 cup of water for 1 cup of flour Always mix until there are no clumps or dry bits of flour present
Some General Tips and Guidelines:
Once you have a healthy starter, it will rise & fall predictably like the tide as it consumes the nutrients in the flour. Try to time the feeding schedule to occur after it has risen, rather than after it has fallen.
If your tap water contains high chlorine levels, use filtered water or allow the water sit out on the counter overnight before using.

Get used to observing the characteristics of your starter at each phase and become familiar with its behavior by connecting its smell and appearance with how it is affecting your final product.
Many bakers prefer storing starter in a container that's not completely airtight. An easy way is to use a Ball jar with the rubber gasket removed.
Some factors that affect fermentation rate and starter activity are water temperature, amount of mature starter used, flour selection (whole grain, organic flours increase fermentation activity) humidity and ambient temperature. If your starter seems either sluggish or overactive, increase any of these to speed it or decrease to slow down the activity.
About Claud Mann
Claud Mann has worked as a culinary professional for more than 30 years, including stints at Nicola in Los Angeles, Project Open Hand in S.F.and Executive Chef at the Palmilla Hotel in Cabo San Lucas, Mexico. Claud is former co-publisher of the James Beard Award Winning, Edible Ojai and Ventura County Magazine and a founding board member of Food For Thought–The Ojai Healthy Schools Project. Claud also co-created, and was on-air host for TBS's long-running television program, Dinner & A Movie. (Described as of the 100 reasons to watch TV by Rolling Stone Magazine.) Mann has also worked closely with The Orfalea Foundation's School Food Initiative and Santa Barbara Unified to bring fresh ingredients and scratch cooking to public school students in Santa Barbara County. His organic sourdough has been selling like hotcakes at the Ojai Farmers' Market for ages. Most recently Claud is co-owner and baker at Ojai Rotie Restaurant in Ojai, CA. 
Pixie Smash
THE PIXIE SMASH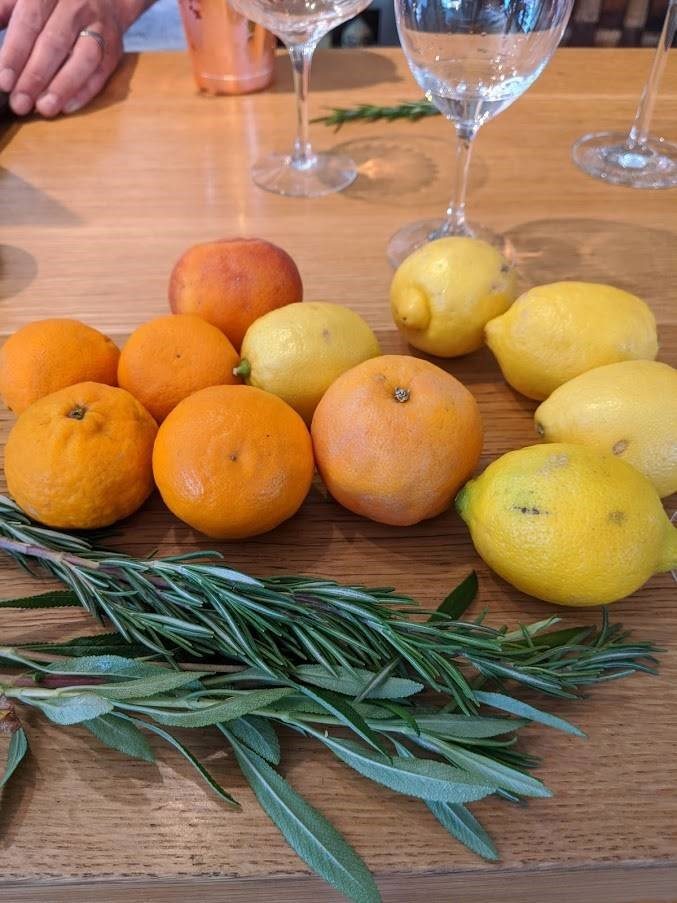 by Sam Guy, the Vine of Ojai

Ingredients
2 oz. Bourbon
.5 oz Honey Turmeric Syrup (equal parts honey and water, 4 knobs of turmeric sliced and simmered in honey-water solution)
.25 0z Lemon Juice
1.5 oz Pixie Tangerine Juice
Directions
Combine in shaker
S

hake and strain over fresh ice
G

arnish with pixie wheel.
Enjoy!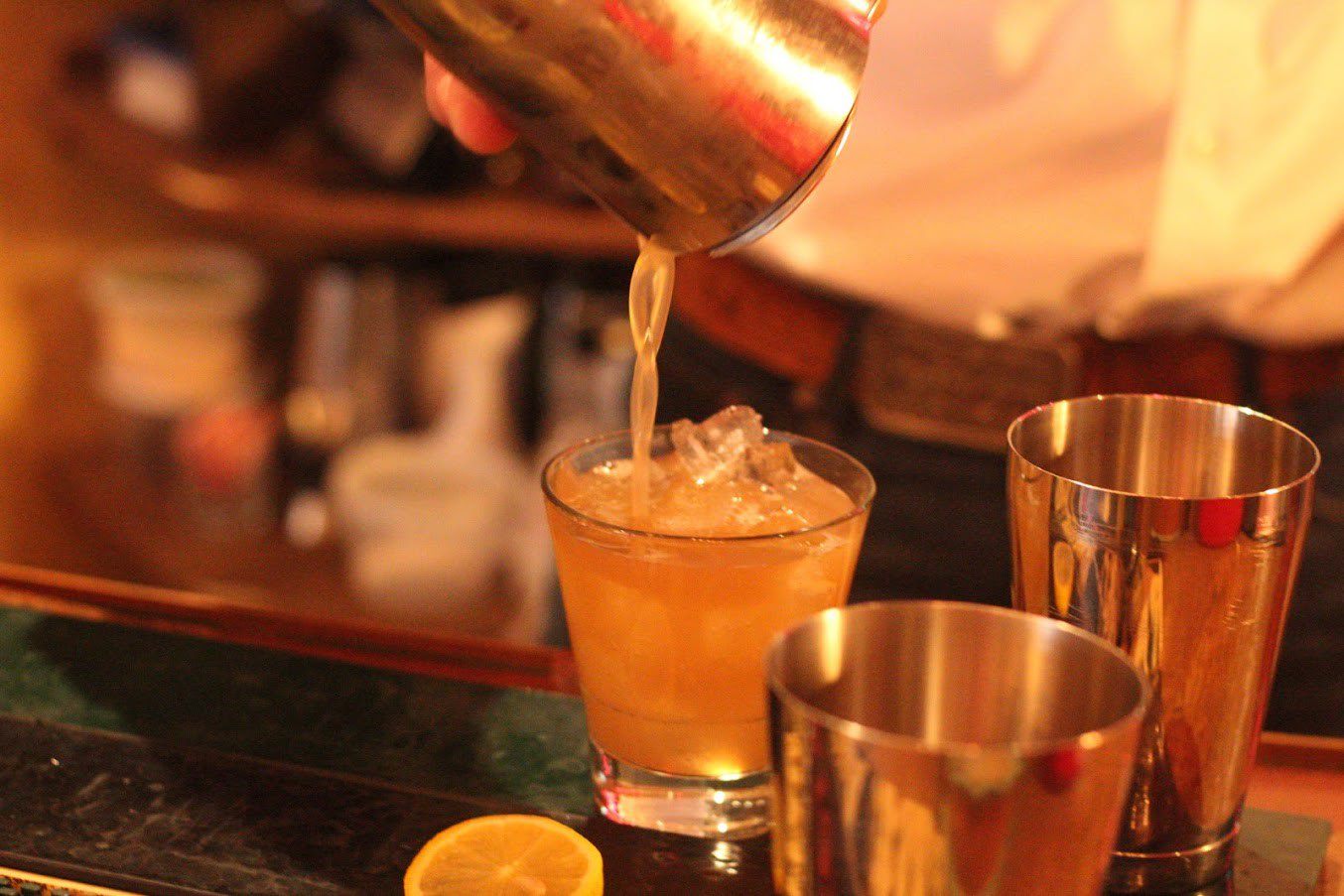 About The Vine
Here at The Vine you'll find inviting atmosphere, amazing staff, the best regulars Ojai has to offer, and tasty food and drinks. Community runs through everything we do.
Butter Cookies
B U T T E R  C O O K I E S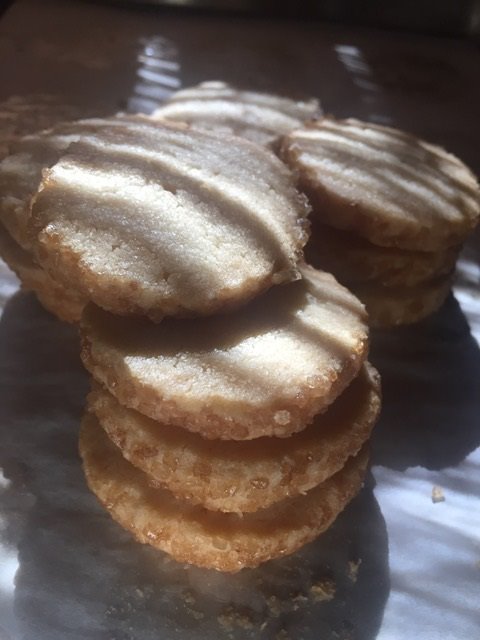 By Jeri Oshima, Four Worlds

These are one of my favorite cookies, and they have often appeared on the dessert platters in the Ojai Music Festival Lounge during the weekend.
Ingredients
2 cups unbleached all-purpose flour
3/4-teaspoon sea salt
1 cup best quality unsalted cultured butter, at room temperature
2/3 cup granulated sugar
1 large egg yolk
1 teaspoon vanilla bean paste (or vanilla extract)
about 1/3 cup coarse sugar for rolling
Directions
S

ift together dry ingredients

I

n a bowl of a stand mixer, with paddle attachment, combine and beat together, butter and sugar until light and fluffy

B

eat in egg yolk and vanilla bean paste, until combined

S

lowly add dry ingredients, until dough just comes together – don't

overmix

R

oll dough into two logs, each about 8" long

R

oll each log in the sugar, wrap in plastic and refrigerate until firm
Preheat oven to 325 degrees.
U

nwrap dough and slice into 1/3" slices

A

rrange on cookie sheets, lined with parchment paper, at least 1" apart

B

ake until coolies are golden and start to brown around the edges, about 16 minutes
Remove cookies from oven, let cool on a rack. Store in airtight container, up to a week.
[Makes about 50]
F O U R  W O R L D S  /  C H E F  J E R I  O S H I M A
Jeri Oshima has been a caterer and private chef in Ojai for over 15 years. She has cooked in Washington, DC, New York, and Whistler, British Columbia. She splits her time now between Ojai, California and Montreal, Quebec,  creating a food style and presentation that incorporates a fusion of cultures and  cuisines, from the modern French to the California fresh to the rustic Japanese of  her family. Follow Four Worlds and Jeri Oshima on instagram : fourworlds4u