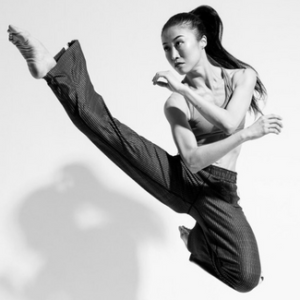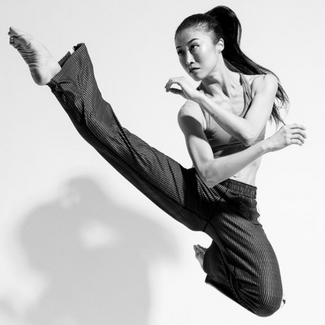 PeiJu Chien-Pott is an internationally acclaimed award-winning contemporary dance artist and choreographer from Taiwan, celebrated particularly for her work as a principal dancer for the Martha Graham Dance Company. Described as "one of the greatest living modern dancers" and "the most dramatically daring and physically chameleon-esque Graham dancer of her generation," Chien-Pott has interpreted the iconic lead roles of Martha Graham's repertoire. She holds a BFA in Dance from Taipei National University of the Arts, where she has been honored with "Outstanding Alumni Award." Chien-Pott has received many prestigious international recognitions, including a Bessie from the NY Dance and Performance Awards; Positano Premia La Danza Leonide Massine for Best Female Contemporary Dancer; an honoree of the Women's History Month by Hudson County; named by Dance Magazine one of its Best Performers in 2014 and 2017; and received the Capri International Dance Award 2018. Chien-Pott was selected as a young influencer in performing arts by The Generation T List of Asia Tatler in 2018 and 2019; and one of 10 Outstanding Young Persons of Taiwan by Junior Chamber International. She was named one of the Best Dancers of 2021 in Richard Move's Herstory of the Universe by the New York Times.
Her recent choreography includes Rebirth in collaboration with sculptor Kang Mu-Xiang for Taipei 101; Island, created during the pandemic on commission from the Iron Rose Festival of Taiwan; Unity, completed for the late choreographer Nai-Ni Chen and premiered at the New York Live Arts; Split, commissioned by Periapsis Music and Dance; and she was one of the collaborating choreographers for the evening-length work The Threads Project #1 Universal Dialogues of Buglisi Dance Theater, premiered at the Chelsea Factory. She has recently premiered her work Lion in the City, a hip-hop Chinese Lion Dance for Nai-Ni Chen Dance Company's Lunar New Year program celebrating the Year of the Water Rabbit. Chien-Pott's appearance in a short film NALA, directed by British filmmaker and choreographer Darshan Singh Bhuller, has received 10 international film awards.
Chien-Pott was awarded a 2023 choreography fellowship from the New Jersey State Council on the Arts. She is a faculty member at The Ailey School and Martha Graham School.