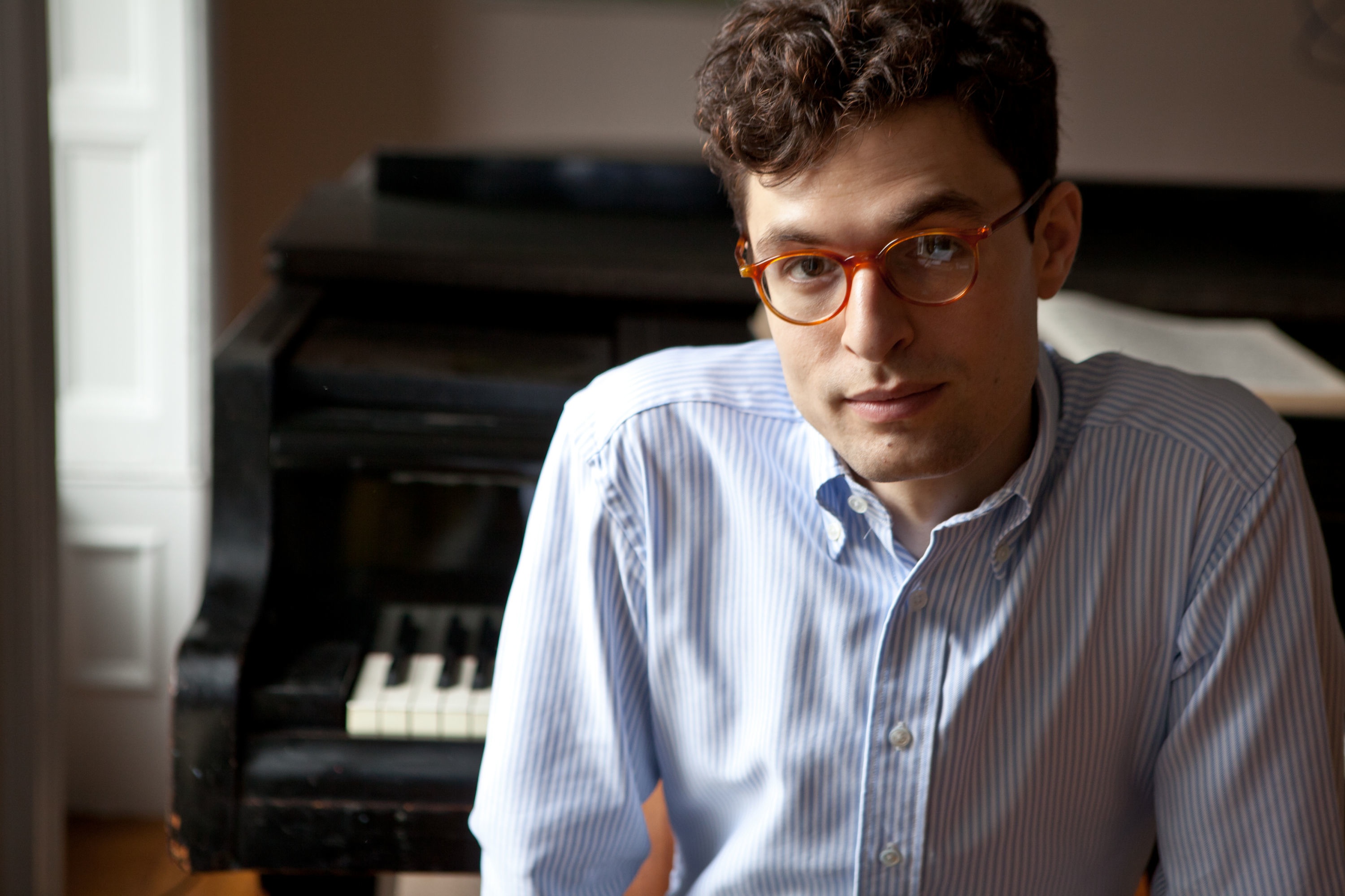 Composer/Pianist Timo Andres will be making his Ojai debut this June on Saturday Evening. Recently, he answered a few questions and even put together his 'Driving To Ojai North' playlist.
Finish the sentence, "If I wasn't performing/composing, I would be…":

There are two ways to interpret this question: what do I do with my free time, and what is my second-choice (non-musical) profession.
The answer to the first is that there are endless ways I distract myself from "real work"—participating in infinite iMessage threads, the acquiring and preparing of foods from out-of-the-way corners of the city, prowling around thrift stores, riding or working on my bike, staying up too late with friends.
As for the second, I've always thought I'd have gone into a visual field if I weren't a musician—perhaps graphic design or typography. As it is, I do a fair amount of these things as a side component of my job. Designing my website or laying out a score, for example, are both good practical and aesthetic challenges.
What are your thoughts on the relationship between a performer/composer and audience?
Like any healthy relationship, the composer-performer-audience triangle has to be based on mutual respect. I like to imagine that my audience is at least as smart as I am, which I think is a safe bet. When I'm in an audience (which happens quite often) I hate the feeling of being spoken down to, or coddled—it makes me want to run screaming from the room. "Just get on with the music," I want to say.
When some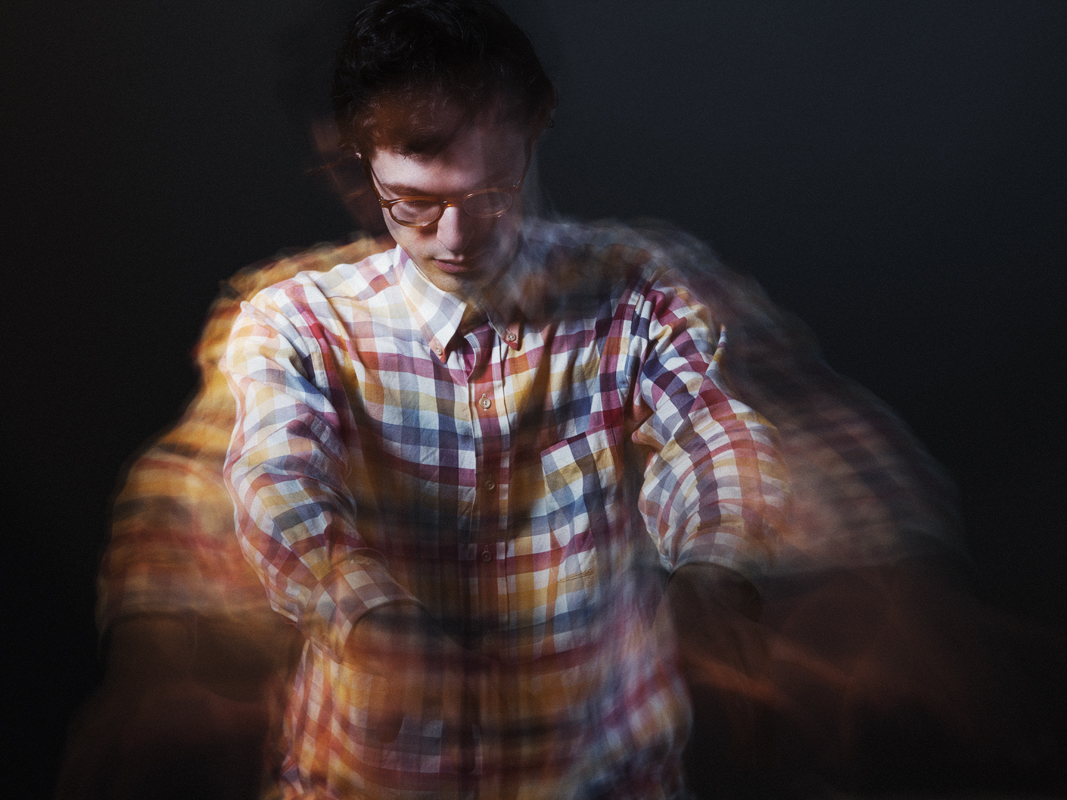 body comes to one of my shows, they've given me 60 or 90 minutes of their time, and usually paid for the privilege. The medium of music provides great power to play with time perception, and when I'm writing, I try to be respectful of that. What is this or that chunk of music going to contribute to the experience, if anything? How can I best fill this time I've been given?
This isn't quite as important with recorded music, and I often feel as though musicians have got it turned around—they focus much more attention on crafting that exquisitely detailed recorded artifact, because it appears to be so permanent. But with a recording, your audience isn't so beholden to you; they aren't trapped, and they are able to give their time to more than one thing simultaneously (I most often listen to music when flying or doing housework, for instance).
This is why I think about writing music primarily in structural terms. Musical form can orient or disorient you within a span of time just as the architectural forms of a building alter your perception of space. It's something I picked up from studying early minimalism—the music isn't stretched to fit a structure, the structure is the music.
Playlist?

I'm anticipating the long drive from Ojai to Ojai North (in Berkeley) so will use this opportunity to make myself a playlist. As expected, it's a bit heavy on the tripped-out minimalism, but then, there's nothing wrong with that.
Unspun — Jacob Cooper
I'm looking forward to listening to this entire album, actually, which will be out by June—Silver Threads, a collaboration between composer Jacob Cooper and soprano Mellissa Hughes. It's a sort of "operatic electronica"—the good things about art song and studio production in one neat package. Every sound on it is wonderfully detailed, specific, and ravishingly beautiful.
Dayvan Cowboy  — Boards of Canada
This track has always made me semi-hallucinate the Pacific Coast Highway, so I'm looking forward to reinforcing that. There is a point about two minutes in that is the aural equivalent of a fog lifting. I can't listen to too much more Boards of Canada because it makes me want to speed.
Behavior Patterns — Build
Matt McBane is an amiable composer and surfer from Southern California with a band called Build. Most of the tracks do just that, in a remarkably methodical and pleasing way. We are both "slow talkers" and devotees of audible musical structures.
Tension Study #1 — Samuel Carl Adams
This piece is a veritable catalogue of bent, detuned, and distorted guitar and percussion notes, performed by the great duo The Living Earth Show. Sam is a master of this timbral world. It's a cliché to say that he makes it sound like a single, new instrument—but that resulting sound is anything but cliché.
In a Landscape — John Cage
How could I not? I actually think this piece might be nicer to play even than it is to listen to, but as I'll be driving, Alexei Lubimov will do the honors.
On a Highway — Animal Collective
I love Animal Collective, and the best thing about their music is all the rhythmic games in it. I still don't know what happens in this song at the shift from verse to chorus—somehow a regular duple pulse morphs into a wonderfully galumphing juggernaut of dotted rhythms.
Light Over Water — John Adams
This early Adams is a "symphony for brass and two-channel tape" which only hints at how delightful the piece is. A bird's-eye view of John's music over the past three decades reveals, among other things, an ever-increasing rate of harmonic change—and Light Over Water is right at the beginning, which means it's perfect for the PCH. How is brass and synthesizer ensemble not a standard ensemble? I would write all my music for it. Note to self: make sure rental car has a subwoofer.
Fog Tropes — Ingram Marshall
Another piece for brass and tape, and therefore a perfect pairing with the previous. I will try to time this one with my arrival in the Bay Area, since it uses sampled foghorns from the San Francisco harbor.