Imagine Concert on February 7 at the Ojai Valley School featuring the Sandhi Indian Ensemble – Music Van brings instruments to Ojai Valley school students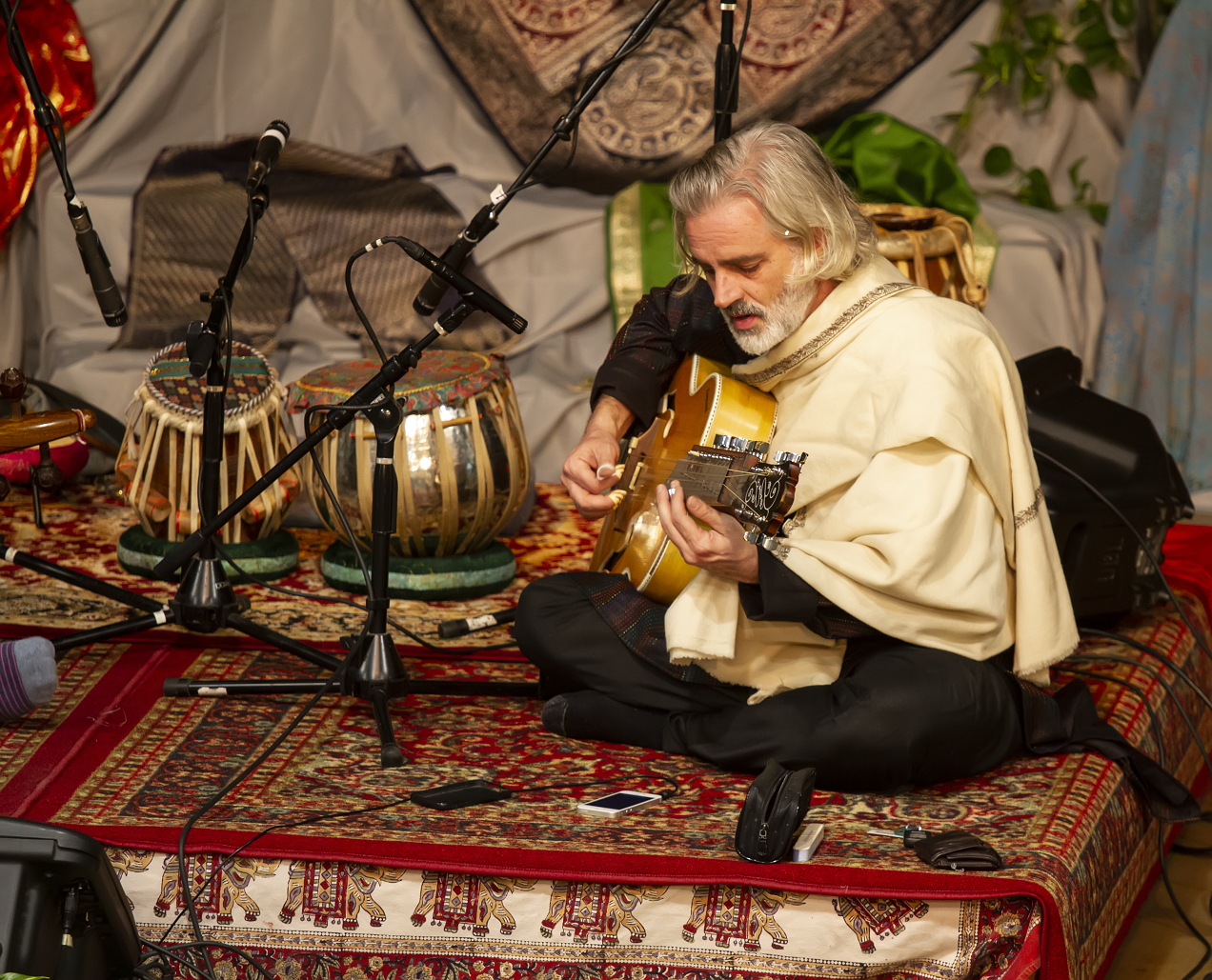 For almost 30 years, the Ojai Music Festival's BRAVO Program has been bringing music to the Ojai community.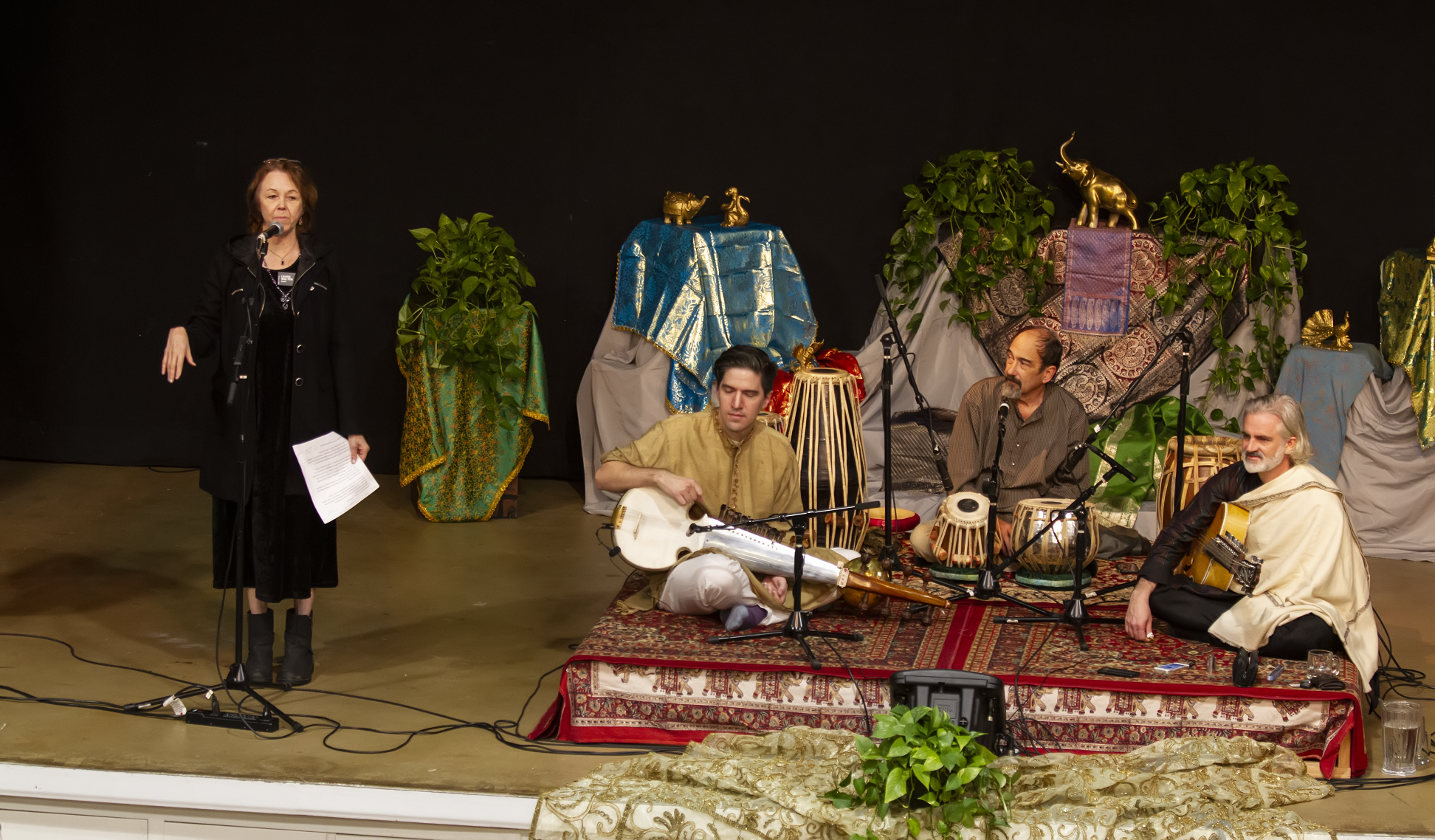 Through music education to Ojai Valley Public School students, engagement at senior living centers, and free concerts throughout the year, BRAVO makes music an integral, enjoyable, and exciting part of the everyday learning process at any age.
To celebrate Music in the Schools month in March, BRAVO's Music Van has set out to demonstrate the instruments of the orchestra to elementary students. This year, 50 volunteers will visit 8 public and private schools with a selection of instruments that more than 350 fourth and fifth graders are invited to try out.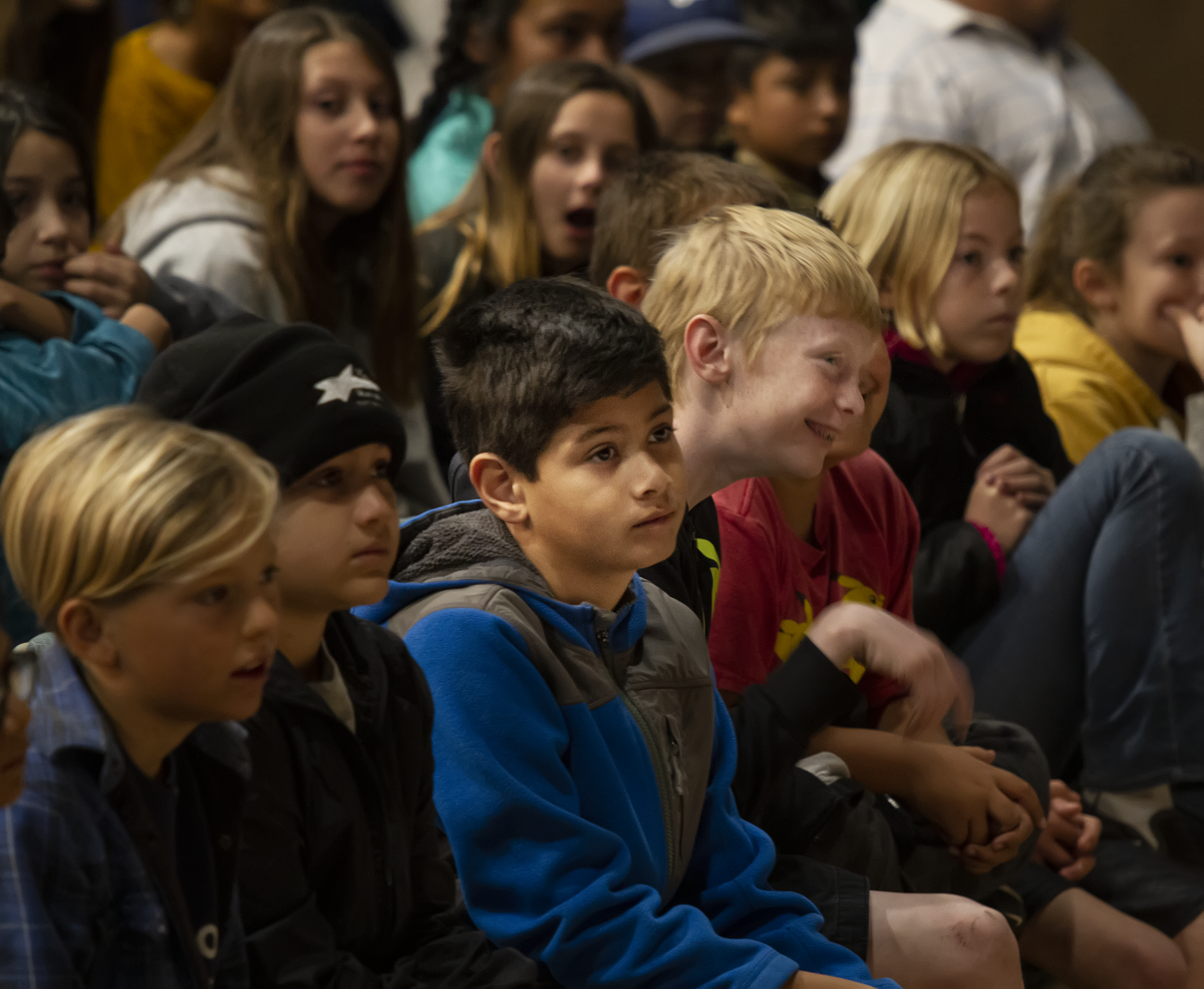 Longtime Ojai resident and 2018 Ojai Treasure Lynne Doherty has spearheaded the Music Van for more than 25 years, "The look of delight on a kid who makes a mighty racket on the trombone or coaxes a sweet note from the violin is wonderful to see," she said. "Music instruction in the schools has suffered from years of budget cuts to the arts, and we are continuing to fill that gap."
You can't learn to play the violin without first holding one in your hand and awkwardly finding a note.
The Bridge program is preparing 3rd graders throughout the school district for our annual visits to The Gables of Ojai. Children and adults sing and interact together.
In February, the BRAVO program held its annual Imagine concert at Ojai Valley School. Thanks to a special grant from the Ojai Valley School-Barbara Barnard Smith Fund of the Ventura County Community Foundation, the Imagine concert presented the Sandhi Indian Ensemble in two school performances at the Greenberg Center on the OVS campus. Fourth, fifth and six graders enjoyed world music from the subcontinent of India, with a program featuring the table, Indian slide guitar, sarod, and pakhawaj. Children learned the notes of some Indian scales and how they connect to form melodies. Different and complex rhythm patterns were demonstrated and then combined with melodies. An open and free community presentation at 4pm was well received.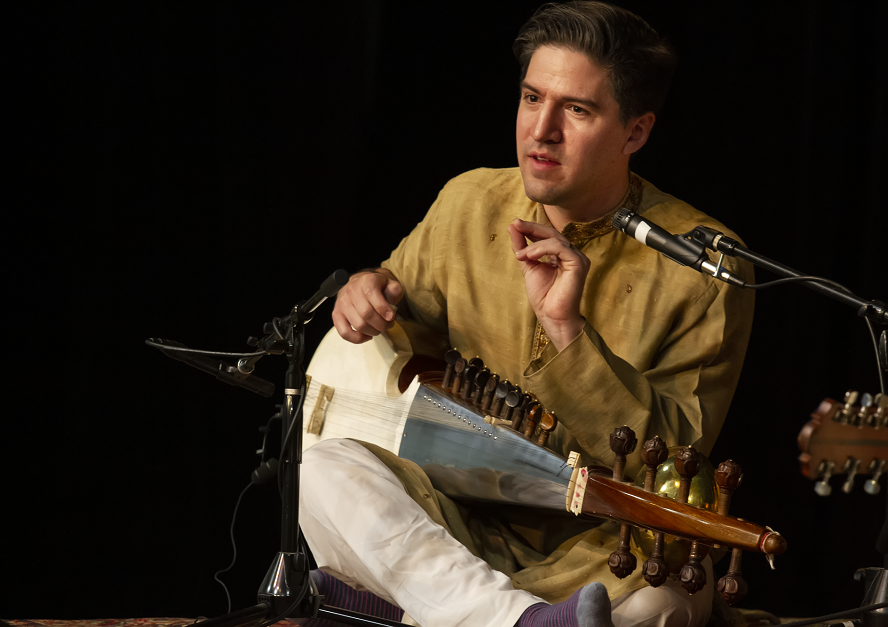 These programs provide a lasting legacy of enduring support for Ojai Valley School's continued education in world music. Along with related arts, it engenders a broad perspective and appreciation of music from all world cultures. This occurs primarily through live performances of traditional music in major non-Western cultural regions. When possible and suitable, the ancestral cultural heritage of the Ojai community and its students are also focused upon. Thanks to Professor Smith, these funds annually open the doors to an engaging multicultural experience for students, teachers, parents and the community, embodying a true world view of music. Ojai Valley School is indebted to Professor Smith for her foresight and generosity.
For more information on the Ojai Music Festival's BRAVO programs visit OjaiFestival.org or call 805 646 2094.