We love to hear when our patrons run into Festival artists outside of Ojai – it's always thrilling finding out how large (and, at times, far-flung) our Festival family has grown. Rusti and Steve Moffic from Minnesota first attended the Festival in 2008 and have been returning ever since. They attended the Milwaukee Symphony Orchestra's opening last weekend, which featured none other than 2014 Music Director Jeremy Denk. Steve emailed the office yesterday to share his experience meeting Jeremy…and showcasing his Ojai "Think Denk" pin: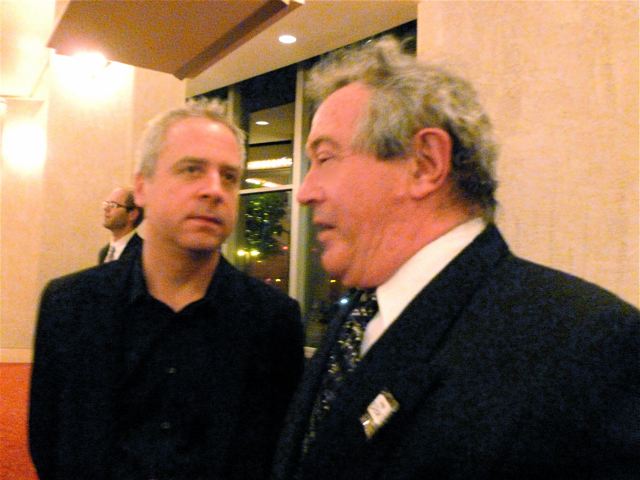 We did get to meet Jeremy and Rusti took a couple of pictures. Let us know if these work for you. You may notice in the first one, when I am talking to him, that I was wearing the"Think Denk" pin. Jeremy got a big laugh out of this, but it also became an item that others noticed, so we had a chance to inform them about Ojai!
He got rave reviews for his playing the Liszt's First Piano Concerto. From the Milwaukee Journal Sentinel, our daily paper, by a critic, Elaine Schmidt, who can be tough at times:
"Denk took the stage with Franz Liszt's dramatic 'Concerto No. 1'. Although Denk captured the power and drama of the piece, his performance was about far more than the piece's biggest moments. . . Taking just a pinch of rubato at the top of a phrase or a quick, light release of the end of a passage, he drew his audience into the details of the piece. He moved from soulful, lyrical playing to a jaunty playfulness in this articulate, yet workless, explanation of the piece."
Before the concert, I got a chance to listen to the CD you sent. I had always been struck by how the transition in Beethoven's last piano sonata seemed to foreshadow boogie-woogie jazz 200 years later. It was therefore so gratifying that Jeremy made that same point in his liner notes.
In the post concert talk, he m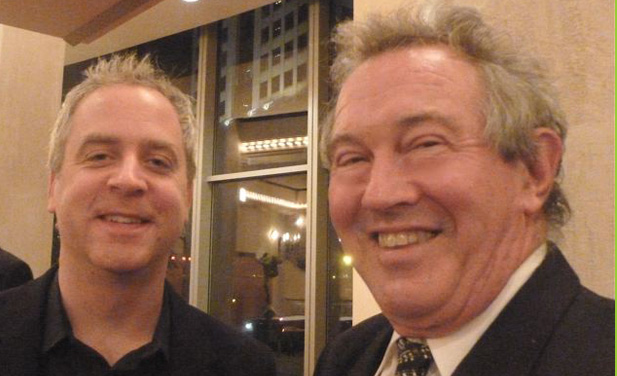 entioned his love of jazz. When I told him that I had noticed that he invited the great jazz pianist Uri Caine, he remarked that "he's a genius". I, a lover of jazz more than classical music, couldn't help but agree. It promises to be a great festival next summer if this is also a harbinger of things to come.
Best to you and the festival staff,
Steve
Thanks Steve, for letting us share your email – we can't wait to see you again in June! Steve also recently wrote a blog on music and its effect on health in those who are older:
Read "Music for the Aging Mind" here >>