2022 Artistic Collaborators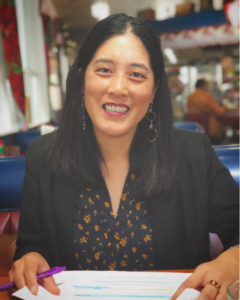 Victoria Chang's latest book of poetry is The Trees Witness Everything (Copper Canyon Press). Her nonfiction book Dear Memory (Milkweed Editions) was published in 2021. OBIT (Copper Canyon Press, 2020), was named a New York Times "Notable Book," a Time "Must-Read Book," and received the Los Angeles Times Book Prize, the Anisfield-Wolf Book Award in Poetry, and the PEN/Voelcker Award. It was also longlisted for a National Book Award and named a finalist for the National Book Critics Circle Award and the Griffin International Poetry Prize. She has received a Guggenheim Fellowship, and lives in Los Angeles and is a core faculty member within Antioch's low-residency MFA Program.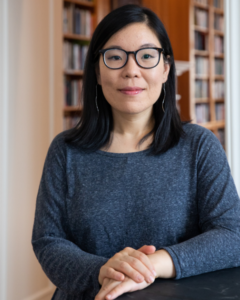 Carolyn Chen has made music for supermarket, demolition district, and the dark. Her work reconfigures the everyday to retune habits of our ears through sound, text, light, and movement. Her studies of the guqin, a Chinese zither traditionally played for private meditation in nature, have informed her thinking on listening in social spaces. Recent projects include an audio essay on a scream and commissions for Klangforum Wien and the LA Phil New Music Group. Described by The New York Times as "the evening's most consistently alluring … a quiet but lush meditation," her work has been presented in 25 countries and supported by the Berlin Prize, the Fulbright Program, and ASCAP's Fred Ho Award for work that "defies boundaries and genres." Writing and recordings are available in MusikTexte, Experimental Music Yearbook, New Centennial Review, Leonardo Music Journal, Quakebasket, and the wulf. She earned a PhD in music from UC San Diego and a MA in Modern Thought and Literature and BA in music from Stanford University. She lives in Los Angeles.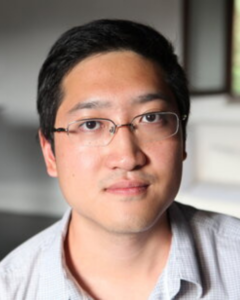 Composer/pianist Anthony Cheung writes music that explores the senses, a wide palette of instrumental play and affect, improvisational traditions, reimagined musical artifacts, and multiple layers of textual meaning. His music has been commissioned and performed by leading groups such as the Ensemble Modern, Ensemble Intercontemporain, New York Philharmonic, Frankfurt Radio Symphony Orchestra, Ensemble Musikfabrik, Scharoun Ensemble, Orchestre Philharmonique de Radio France, and many others. From 2015-17, he was the Daniel R. Lewis Composer Fellow with the Cleveland Orchestra. He is the recipient of a 2016 Guggenheim Fellowship, as well as a 2012 Rome Prize, and received first prize at the 2008 Dutilleux Competition. As a co-founder of New York's Talea Ensemble, he served as pianist and artistic director of the group. Recordings include three portrait discs: Cycles and Arrows (New Focus), Dystemporal (Wergo), and Roundabouts (Ensemble Modern Medien). He studied at Harvard and Columbia, and was a junior fellow at the Harvard Society of Fellows. He taught at the University of Chicago from 2013-20 and is currently associate professor of music at Brown University.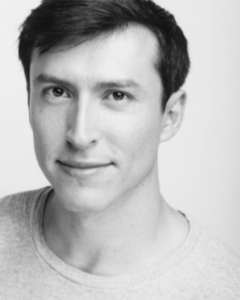 Bret Easterling has been surrounded by dance ever since he was born in Palo Alto, California. After growing up in his mother's dance studio, his career began at the age of 7, dancing in commercial work including a duet with Angela Lansbury in Mrs. Santa Claus, and in Fiona Apple's music video for Paper Bag. At the age of 11, he was a founding member of Teen Dance Company of the Bay Area, an original cast member of New York Stage Original's Tap Kids, and an annual performer in the Radio City Christmas Spectacular.
After high school, Easterling moved to New York City to study at The Juilliard School, where he received his BFA and the Hector Zaraspe Prize for Choreography in 2010. While in school, he was a formative member of Andrea Miller's Gallim Dance and a guest performer with Buglisi Dance Theatre. Upon graduation, Easterling was invited by Ohad Naharin to join the Ensemble Batsheva in Tel Aviv, Israel. He was ultimately promoted to the acclaimed Batsheva Dance Company, which gave him the opportunity to tour internationally and participate in creative processes with Naharin, Sharon Eyal, and Roy Assaf.
In 2011, Easterling began teaching Gaga, and has since had the privilege of sharing this movement language with dancers and people in France, Italy, Germany, Spain, Sweden, Norway, Japan, Singapore, Russia, Australia, Canada, and the U.S. Easterling has always had a strong passion for choreography and has received numerous honors for his works. He is also a certified Ilan Lev Method practitioner, a rehearsal director for Gallim Dance, and the artistic director of BEMOVING.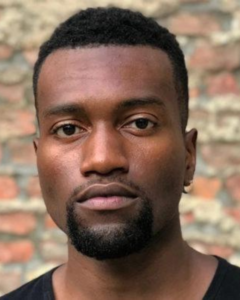 Vinson Fraley was born in Statesville, North Carolina, and raised in Atlanta, Georgia. He began his formal training in voice and drama at DeKalb School of the Arts. He started dancing at the age of 14 at DanceMakers of Atlanta. Fraley received his BFA in dance from NYU Tisch in 2015. During his final year of college he became a member of Kyle Abraham's A.I.M (Abraham.In.Motion) and later joined the Bill T. Jones/Arnie Zane Company in 2017. Fraley has been a frequent collaborator with Carrie Mae Weems. He collaborated with Sterling Ruby and the Metropolitan Museum for the In America: A Lexicon of Fashion exhibition. Fraley teamed up with artist Janet Biggs in a work made for Arts at CERN (European Organization for Nuclear Research). He was a part of Damien Jalet and Kohei Nawa's latest production Planet [wanderer], which premiered at the Théâtre National de Chaillot. Fraley has also performed at Frieze Art Fair under the direction of Stephen Galloway. He is currently working alongside international choreographer Bobbi Jene Smith on her newest creation, Broken Theater. Most recently Fraley debuted a duet he created for himself and Sara Mearns at the Joyce Theatre.
He has had the opportunity to present solo works in the U.S., Germany, and France. This past summer he debuted a new work at The Watermill Center. Fraley's choreography and movement direction have been seen in videos by Calvin Klein, Serpentwithfeet, Vogue, Nike, and Pattern Beauty. Fraley contributed an original music composition for the Bill T. Jones/Arnie Zane Company's newest work titled Afterwardsness. His work has been written about and featured in various publications including The New York Times and Interview Magazine, has appeared on the cover of V Magazine, I-d Magazine, Highsnobiety, Document Journal, and Dance Magazine.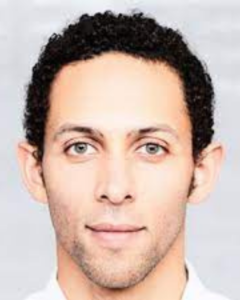 Jonathan Fredrickson was born in Corpus Christi, Texas. He attended California Institute of the Arts, where he received his BFA in Dance Performance and Choreography. Fredrickson danced with the Limon Dance Company from 2006-11 and created two works on the company during his time there: The Edge of Some World and Chrysalis. In 2010, he was a winner of Hubbard Street's National Choreographic Competition and was also honored as one of Dance Magazine's "25 to Watch." He then danced with Hubbard Street Dance Chicago from 2011-15, where he was commissioned to create two new works for the company, Untitled Landscape and For the Wandered. His work has been shown in festivals such as Hong Kong Dance Festival, Reverb Dance Festival, and White Wave, and he has created for programs like California Institute of the Arts, CalState Fullerton, Limon Institute, and Sundance/Canadian Contemporary Dance Theatre. He joined the Tanztheater Wuppertal Pina Bausch in 2015, where he has been performing her work internationally, and creating for the company's choreographic platform UNDERGROUND with the works Epilogue and Afternoon Forest Birds.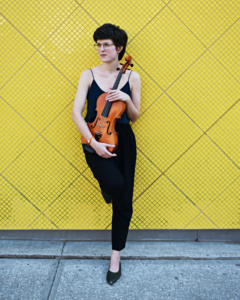 Carrie Frey, viola, is an active performer and educator, focused on working with inquisitive musicians and composers and encouraging creativity in her students. An enthusiastic proponent of new music, Frey has premiered over 200 works, and her own compositions have been performed by the Rhythm Method, violinist Adrianne Munden-Dixon, and violist Kallie Sugatski. Frey is the violist of the Rhythm Method and a founding member of string trio Chartreuse and string quartet Desdemona. She has performed with many of New York City's notable new music ensembles, including Wet Ink Large Ensemble, AMOC*, Talea Ensemble, International Contemporary Ensemble, Ensemble Signal, Cantata Profana, Heartbeat Opera, and S.E.M. Ensemble. Also comfortable as an improviser, Frey performs with Simone Baron's ensemble Arco Belo and electroacoustic trio Hierophant. Her sonata album, The Grey Light of Day, with pianist Robert Fleitz, was released by Wild Iris Productions in 2016. As an orchestral musician, Frey has played with the American Composers Orchestra, the Greenville Symphony, the Savannah Philharmonic, and at festivals around the world, including the Lucerne Festival Contemporary Orchestra, Britten-Pears Festival, Grafenegg Academy, and Pacific Music Festival. Frey is a graduate of Oberlin Conservatory (BM) and the Manhattan School of Music Contemporary Performance Program (MM), and is currently pursuing a DMA at the Graduate Center of the City University of New York.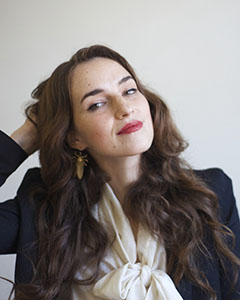 Ariadne Greif, praised for her "luminous, expressive voice," "searing top notes," and "dusky depths," (NYTimes), enjoyed a casual child career as a "boy" soprano at the LA Opera, eventually making an adult debut singing Lutoslawski's Chantefleurs et Chantefables with the American Symphony Orchestra. She starred in operas ranging from Donizetti's Elixir of Love with The Orlando Philharmonic, to Poulenc's Les Mamelles de Tirésias at the Aldeburgh Festival, and Atthis, by G.F. Haas, which the NY Times called "one of the most searingly painful and revealing operatic performances in recent times."  Recent projects included performances in Oslo, Luxembourg, and NY with William Kentridge of the Dada masterpiece Ursonate, collaborations with The Knights, a project called Bird Party created for The Ultima Festival in Norway, a film of Table Manners, by Sheree Clement, and a film of We Need To Talk, a new monodrama by Caroline Shaw and Anne Carson for Opera Philadelphia. Ariadne has premiered upwards of twenty new operas and more than a hundred new chamber works.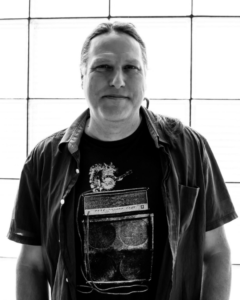 The music of American composer Mark Grey has been commissioned or premiered by such organizations as The Los Angeles Philharmonic, The Atlanta Symphony Orchestra, The New York Philharmonic, The National Opera of Belgium La Monnaie | de Munt Opera, Carnegie Hall, CalPerformances, The Los Angeles Master Chorale, Kronos Quartet, Berkeley Symphony, Phoenix Symphony, Green Bay Symphony, California Symphony, The Los Angeles Children's Chorus, and several others along with festivals at Ravinia, Cabrillo, OtherMinds, Perth International, and Spoleto. Grey was commissioned by La Monnaie | de Munt to write an evening-length grand opera FRANKENSTEIN which premiered in Brussels during the spring of 2019. In January 2020 his work Rainbow Bridge for 100 electric guitars premiered outdoors on the grounds of Circus Maximus as part of the Rome Festival. Grey is also an Emmy Award winning sound designer having premiered major opera and concert works worldwide.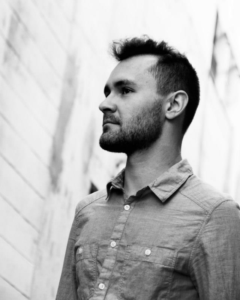 Gleb Kanasevich is a clarinetist, composer, and noise/drone musician.  He works often as a soloist and collaborates with composers, chamber music groups, improvisers, noise musicians, death metal bands, and many more types of artists. His blackened noise album Asleep (Unknown Tapes) and the immersive 45-minute Subtraction (Flag Day Recordings) came out to critical acclaim in 2019. His massive drone projects continued in the project If you want to be reborn, let yourself die, released in 2020.
Most recently, he was commissioned by Ensemble Intercontemporain, Callithumpian Consort, and No Exit New Music Ensemble. In 2020, he released a new improvisation project for modified recorder and guitar amplifiers, Capacity. It came out as a very limited edition of 20 lathe-cut vinyl records with unique hand-drawn sleeves in July 2020. Capacity has been followed by fully composed works for cello (written for Peter Kibbe, commissioned by NakedEye Ensemble) and bass clarinet (commissioned through Cultural Council of Australia). Kanasevich continued his drone and feedback experiments in a special new set to be presented by Janus Radio in South Korea. 
He has been a core member of Ensemble Cantata Profana — a group based in New York City. In August 2018, he became the ensemble's associate artistic director after moving to New York City. From 2016 until spring 2019, Kanasevich also worked as a curator/video maker for the online new music database and audio/video/score resource ScoreFollower/Incipitsify. In March 2021, he transformed Unknown Tapes from a self-release platform into a recording artist community dedicated to showcasing work by artists with unique approaches to spontaneous music making and improvisation techniques, regardless of genre.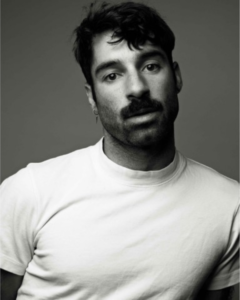 Jesse Kovarsky is a performer and movement director. He earned his Master's in Performance from Trinity Laban in London and has worked with choreographers all over the world including Hofesh Shechter, Sidi Larbi Cherkoui, Punchdrunk, Alexander Ekman, Ryan Heffington, Russell Maliphant, Bobbi Jene Smith, Arthur Pita, Sonya Tayeh, and Celia Rolson-Hall. He gravitates towards more theatrical work having originated roles in Punchdrunk's The Drowned Man and performed in their hit show Sleep No More. He has appeared on Broadway in Fiddler on the Roof and The Band's Visit and has danced in various films and TV productions including Anna Karenina, Muppets Most Wanted, Tick Tick Boom, After Yang, and Harlem. He has collaborated with notable brands such as Netflix, Amazon, Hermes, Virgin, Saks Fifth Avenue, and Nike.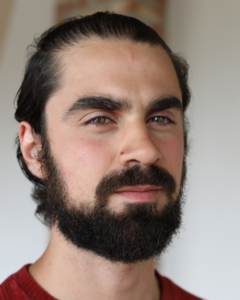 Yiannis Logothetis is a queer interdisciplinary artivist and teacher with a focus on performance, dance improvisation, and movement medicine. His passion for learning multiple disciplines, meeting different cultures, celebrating the virtue of the body through the wisdom of music, dance, and literature allows him to travel around the world observing, performing, creating, teaching, and expanding his studies on qigong, contemplative action practices, and decolonization. He is currently engaged in project-based works with AMOC*, Corpo Maquina under Evangelos Biskas, and Yang Zhen Company. His recent and past artistic collaborations and studies include prestigious contemporary artists such as Bobbi Jene Smith, Crystal Pite, Andrea Miller, Maxine Doyle, Daria Fain, Bonnie Cohen, Boaz Yakin, and Elton John. Following his dance degree from Marymount Manhattan College, he joined the cast of the award-winning production of Sleep No More NYC by Punchdrunk International. While still performing, creating, and sharing his collaborative works globally, his focus does not seem to disengage from a constant connection with self-healing work through qigong, somatics, and antiracism studies, and continuous exploration of his inner being dismantling anything that obstructs his creative and authentic self. His love for connecting people through dance and music led him to cofound the Warrior Poets in 2017, a team of artists that creates and produces work seeking to connect people through live dance and music performances, parties, and workshops all around the world. Born in Seattle, Washington, and raised in Thessaloniki, Greece, Logothetis's professional dance training includes contemporary, hip-hop, popping, house, ballet, modern, ballroom, and standard dance; Greek folklore, contact improvisation, Argentine tango, and more. "When I connect with the polyrhythmic groove of nature, my essences are awakened; when awakened, the essences bring my prenatal and postnatal qi in harmony and my spirits can flow unrestrained; in such a state my mind is free from knowledge, and meditation becomes a way of being rather than doing."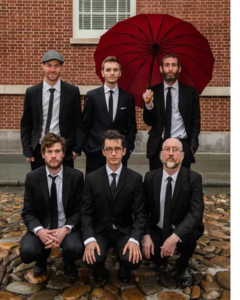 Ruckus is a baroque band with a fresh, visceral approach to early music. The ensemble's debut earned widespread critical acclaim: "achingly delicate one moment, incisive and punchy the next" (The New York Times); "superb" (Opera News). Ruckus's core members form a continuo group, the baroque equivalent of a rhythm section: guitars, keyboards, cello, bassoon, and bass. The ensemble aims to fuse the early-music movement's questing, creative spirit with the grit, groove, and jangle of American roots music, creating a unique sound of "rough-edged intensity" (The New Yorker).
Ruckus' first album, an acclaimed collaboration with Emi Ferguson of Bach Sonatas and Preludes, debuted at #2 on the Billboard charts.​
Current programs in development include Holy Manna, a participatory concert experience through Shape-Note music, featuring John Taylor Ward, Bridge Hill Kennedy, Sophie Michaux, and Adam Jacob Simon; Arcadian Visions, a recital featuring Emi Ferguson and Rachell Ellen Wong; and Elisabeth Jacquet de la Guerre Sonatas with violinist Keir GoGwilt.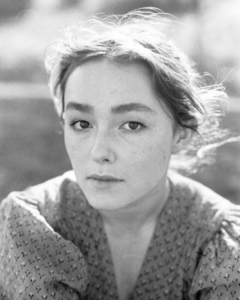 Matilda Sakamoto is a choreographer, movement director, dancer, and actor based in Brooklyn and Los Angeles. Her work can be seen on stage and film. She made her acting debut at the Public Theater in the world premiere of The Michaels and The Michaels Abroad, by Tony Award–winning playwright/director Richard Nelson. It was chosen as a New York Times Critic's Pick and nominated for a Drama League Award.
Sakamoto was a 2020 Ann & Weston Hicks Choreographic Fellow at Jacob's Pillow. She was chosen to be a 2020 dance resident at Art Omi and resident at The Barn at Lee. She has presented work at Highways Performance Space in Los Angeles. Sakamoto was commissioned to create a new work for the NEXT@Graham series at the Martha Graham Studios and the Juilliard Summer Dance Program in 2018. She has also shown work at Dixon Place's UnderExposed series, Triskelion Arts' Summer Fest, Chen Dance Center's Newsteps Series, STUFFED at Judson Memorial Church, and more. 
Internationally, Sakamoto has choreographed an original dance opera, William William, in collaboration with Petr Kotik, of the Brooklyn-based S.E.M. Ensemble. The opera enjoyed premieres at Kotik's NODO festival in Prague and the Paula Cooper Gallery in Chelsea, New York. 
Her credits as movement director include music videos for Wet, an  indie-pop band, and their song "Old Bone", and "Tender" by neo-R&B singer and 88rising creative director, TIN. 
As a dancer, Sakamoto has performed in theaters, museums, and on film. She has been in music videos for the Red Hot Chili Peppers' "Go Robot", Katy Perry's "Resilient", Will Oldham and Bill Callahan's "She's My Everything", indie-pop artist Shura, a retrospective for music artist Sia, and more.  A native of Los Angeles, Sakamoto received a BFA in dance from The Juilliard School.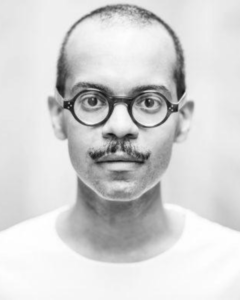 Carlos Soto is a director and designer based in New York City, where he studied art history and literature at the Pratt Institute. His GIRLMACHINE premiered at Performa 09 and was subsequently presented in Paris by the American University of Paris. In 2011, he was featured in an evening of works curated by Robert Wilson for Works & Process at the Guggenheim Museum. 
Soto has collaborated with recording and performance artist Solange as associate director and costume designer on multiple projects, most recently on the film and festival tour accompanying her album When I Get Home. In 2018, Soto designed sets and costumes for Davóne Tines's and Michael Schachter's The Black Clown, directed by Zack Winokur at the American Repertory Theater in Cambridge. In 2016 Soto designed costumes for a touring evening-length retrospective of Lucinda Childs' works spanning dances from 1967 to today.
Soto has worked with Robert Wilson since 1997 as a performer, designer, and assistant on numerous productions in the U.S. and Europe. He re-designed the costumes for the revival of Wilson's and Philip Glass's Einstein on the Beach. Most recently he designed costumes for Wilson's staging of Sophocles' Oedipus, staged among the ruins of Pompeii in the Teatro Grande (built ca. 200 BCE).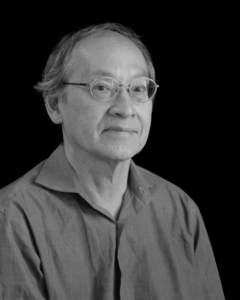 Arthur Sze is a poet, translator, and editor. He is the author of 11 books of poetry, including The Glass Constellation: New and Collected Poems (Copper Canyon Press, 2021); Sight Lines (2019), for which he received the National Book Award for Poetry; Compass Rose (2014), a Pulitzer Prize finalist; The Ginkgo Light (2009), selected for the PEN Southwest Book Award and the Mountains & Plains Independent Booksellers Association Book Award; Quipu (2005); The Redshifting Web: Poems 1970–1998 (1998), selected for the Balcones Poetry Prize and the Asian American Literary Award; and Archipelago (1995), selected for an American Book Award. He has also published one book of Chinese poetry translations, The Silk Dragon (2001), selected for the Western States Book Award, and edited Chinese Writers on Writing (2010). A recipient of the Shelley Memorial Award from the Poetry Society of America, the eighth annual 'T' Space Poetry Award, the Jackson Poetry Prize from Poets & Writers, a Lannan Literary Award, a Guggenheim Fellowship, a Lila Wallace-Reader's Digest Writers' Award, two National Endowment for the Arts Creative Writing Fellowships, a Howard Foundation Fellowship, as well as five grants from the Witter Bynner Foundation for Poetry, Sze was the first poet laureate of Santa Fe, New Mexico. From 2012 to 2017, he was a chancellor of the Academy of American Poets and, in 2017, he was elected a fellow of the American Academy of Arts and Sciences. His poems have been published in the American Poetry Review, Boston Review, Conjunctions, Kenyon Review, The Nation, The New Republic, The New Yorker, The Paris Review, Poetry and in the Best American Poetry and Pushcart Prize anthologies. His work has been translated into 16 languages, including Chinese, Dutch, German, Korean, Portuguese, and Spanish. He is a professor emeritus at the Institute of American Indian Arts.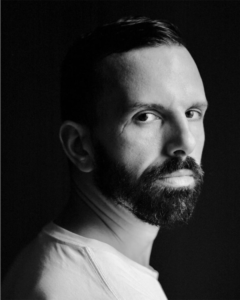 John Torres's work includes designs for dance, theater, music, fashion, and print. In collaboration with Robert Wilson, productions have included EDDA (Det Norske Teatret Oslo), and "Cheek to Cheek Live! With Tony Bennett and Lady Gaga" (PBS Great Performances). Opera projects include La Traviata and Orfeo et Euryidice at Opera Orchestre National Montpellier and Tristan and Isolde at La Monnaie / de Munt in Brussels. Recent theater has included Twelfth Night for Shakespeare in the Park, Delacorte Theatre; and The Black Clown, A.R.T. Cambridge. In music, projects include Taylor Mac: A 24 Decade History of Popular Music; Solange Knowles / Cosmic Journey; and Joni 75: A Birthday Celebration. In dance, Toss and Rogues with choreographer Trisha Brown, Theatre National de Chaillot/Paris; and Available Light with choreographer Lucinda Childs, Walt Disney Concert Hall, Los Angeles. In fashion, Givenchy S/S 2015 (New York); Yeezy 3 by Kanye West at Madison Square Garden. With director Steven Klein, music videos Chun Li (Nicki Minaj) and Wolves (Kanye West).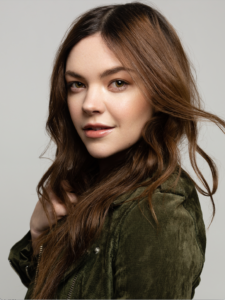 Canadian born, American raised, Stephanie Troyak is a dancer, actress & choreographer. She is an alumnus of Booker T HSPVA, NYU Tisch, and former dancer for the Batsheva Ensemble and Gallim Dance. From 2016-2021 she spent 5 years as a performer for Tanztheater Wuppertal Pina Bausch. While there she was nominated for the prestigious "Faust" prize for Best Dancer/Actress for her leading role as Anna in Pina Bausch's Seven Deadly Sins and named Dance Magazine's 25 to Watch for 2019. The National Arts Center of Canada made a feature documentary about Stephanie's life and career called PORTRAIT: STEPHANIE TROYAK. Other stage credits include Melanie Laurent's opera Eugenie's Tears as Eugenie, and original creations with Alan Lucien Oyen and Dimitris Papaioannou.
Her film/TV work as an actress includes starring in Netflix Original TV series Greenhouse Academy, The Girlfriend Experience, and leading roles in feature films In The Dark, and An American Girl on the Home Front, among others. Her training includes NYU Tisch, Lesly Kahn, & Ted Sluberski, and she is currently working in Los Angeles where she is repped by GVA Talent, APA & Wonder St. Ent.
Her choreographic work has been commissioned for Wayne State University, SoulEscape Dance Company, Wanderlust Dance Project, Young Choreographers Festival NY, and YoungArts Miami which won her a Presidential Scholar in the Arts. She guest teaches/choreographs for NYU, USC, CLI Studios, SUNY Purchase, Wayne State University, Sam Houston State, San Jacinto University, Joffrey School of Dance, and many studios/companies around the globe.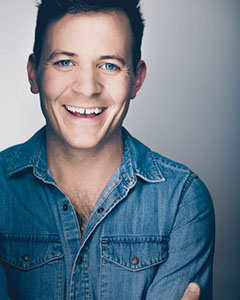 With a focus on contemporary keyboard performance, Grammy-nominated pianist richard valitutto is a soloist, chamber musician, and vocal accompanist. Described as "a keyboard superstar" (The New Yorker), and a "spellbinding," "vigorously virtuosic," "all around go-to new music specialist" (LA Times), he is also a member of the Grammy-nominated ensemble Wild Up and the "startlingly versatile" (NY Times) quartet, gnarwhallaby. He has collaborated and performed with several of the country's leading arts organizations and series, including the Los Angeles Philharmonic, Martha Graham Dance Company, and PBS Great Performances, among many others. His debut album of contemporary solo premieres, nocturnes & lullabies (New Focus Recordings) was released in March 2020 to critical acclaim. richard is currently in residence at Cornell University's Keyboard Studies DMA program. His research and performance practice primarily focuses on the piano and pianism as a creative site of cultural meaning, embodied subject formation, and technological episteme over the past two centuries across a wide variety of musical contexts and genres. He holds degrees in piano performance from the California Institute of the Arts (MFA) and the University of Cincinnati's College-Conservatory of Music (BM, summa cum laude).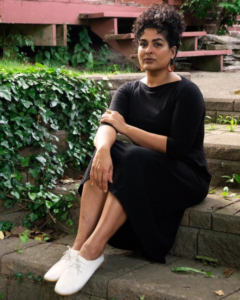 Divya Victor is the author of Curb (Nightboat Books, winner of PEN America Open Book Award and the Kinglsey Tufts Poetry Award); Kith (Fence Books/ Book*hug); Scheingleichheit: Drei Essays (Merve Verlag); Natural Subjects (Trembling Pillow), Unsub (Insert Blanc), Things to Do with Your Mouth (Les Figues). Her work has been collected in numerous venues, including BOMB, the New Museum's The Animated Reader; Crux: Journal of Conceptual Writing, The Best American Experimental Writing, POETRY, and boundary2.

Her work has been translated into French, German, Spanish, and Czech. She has been a Mark Diamond Research Fellow at the U.S Holocaust Memorial Museum, a Riverrun Fellow at the Archive for New Poetry at University of California San Diego, and a writer in residence at the Los Angeles Contemporary Exhibit (LACE). Her work has been performed and installed at Museum of Contemporary Art (MoCA) Los Angeles, The National Gallery of Singapore, the Los Angeles Contemporary Exhibition (LACE), and the Museum of Modern Art (MoMA).

She has been an editor at Jacket2 (United States), Ethos Books (Singapore), Invisible Publishing (Canada), and Book*hug Press (Canada). She is currently an associate professor of English at Michigan State University.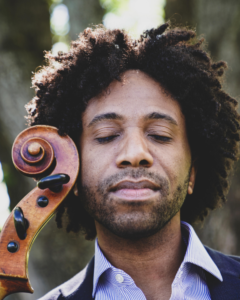 Recipient of the 2022 Chamber Music America Michael Jaffee Visionary Award and hailed by The Guardian as "a cellist of power and grace" who possesses "mature artistry and willingness to go to the brink," cellist Seth Parker Woods has established a reputation as a versatile artist straddling several genres.

Woods' 2021-22 season will include his debut at the Ojai Music Festival as well as at the Aspen Music Festival, The Britt Festival, 92nd Street Y, Harbourfront Theatre, Chamber Music Society of Virginia, Washington Performing Arts, The Strathmore, The Weisman Art Museum and Harvard. This season of performances will also include concertos by Rebecca Saunders and Tyshawn Sorey, and chamber music with violinist Hilary Hahn and pianist Andreas Haefliger. Woods will serve as artist in residence at the University of Miami's Frost School of Music and Northwestern University Center for New Music.

His debut solo album, asinglewordisnotenough (Confront Recordings-London), has garnered great acclaim since its release in November 2016 and has been profiled in The New York Times, Chicago Tribune, Los Angeles Times, The Guardian, 5against4, I Care If You Listen, Musical America, Seattle Times, and Strings Magazine, among others.

In the 2021-22 season, Woods joins the faculty at the University at Buffalo as a Distinguished Visiting Scholar and Visiting Professor. He previously served on the music faculties of the University of Chicago, Dartmouth College, and the Chicago Academy of the Arts. He holds degrees from Brooklyn College, Musik Academie der Stadt Basel, and a PhD from the University of Huddersfield. In the 2020-21 season he was an artist in residence with the Kaufman Music Center, and from 2018-2020 he served as artist in residence with Seattle Symphony and Creative Consultant for the interactive concert hall, Octave 9: Raisbeck Music Center.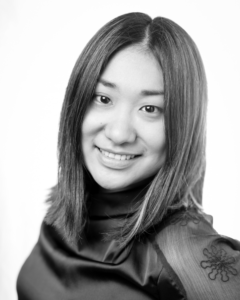 Percussionist Mari Yoshinaga performs actively as a member of arx duo, a contemporary music ensemble with percussionist Garrett Arney. Their recent performances include Dominic Murcott's The Harmonic Canon at the Huddersfield Contemporary Music Festival in the UK, as well as performances and master classes across the U.S. 
arx duo is in residence at the Artosphere Festival in Fayetteville, Arkansas, and they've served on the faculty of the Young Artist Summer Program at the Curtis Institute of Music. They both are also members of The Percussion Collective of percussion alumni of Yale School of Music directed by Robert van Sice. Recent performances with them include concertos with Louisville Orchestra and Curtis Orchestra.
Yoshinaga has worked with a number of composers, including Paul Chihara, Nick DiBerardino, Ian Gottlieb, Ted Hearne, Jonathan B Holland, Robert Honstine, Paul Lansky, Michael Larello, Steven Mackey, Dominic Murcott, Garth Neustadter, Angelique Poteate, Angie Chan Ramirez, Juri Seo, Christopher Theofanidis, Alejandro Vinao, and James Wood. Her recording work includes Partita: Suite for Guitar and Percussion by Paul Lansky with guitarist David Starobin (Bridge Records); Cloud Polyphonies by James Wood (NMC Recordings); and The Harmonic Canon by Dominic Murcott (Nonclassical).
Yoshinaga was born in Kagoshima, Japan. Immersed in music from an early age, she began studying piano at age 3, marimba at age 5, euphonium at 10, cello at 11, and percussion at 12. She moved to the United States to attend The Curtis Institute of Music, where she earned her bachelor's degree, and later she earned her master's degree at Yale School of Music. With gratitude, she proudly endorses Adams instruments, Evans drumheads, Pearl drums, Vic Firth sticks and mallets, and Zildjian cymbals.