Artistic Director Thomas W. Morris – Remembering Steven Stucky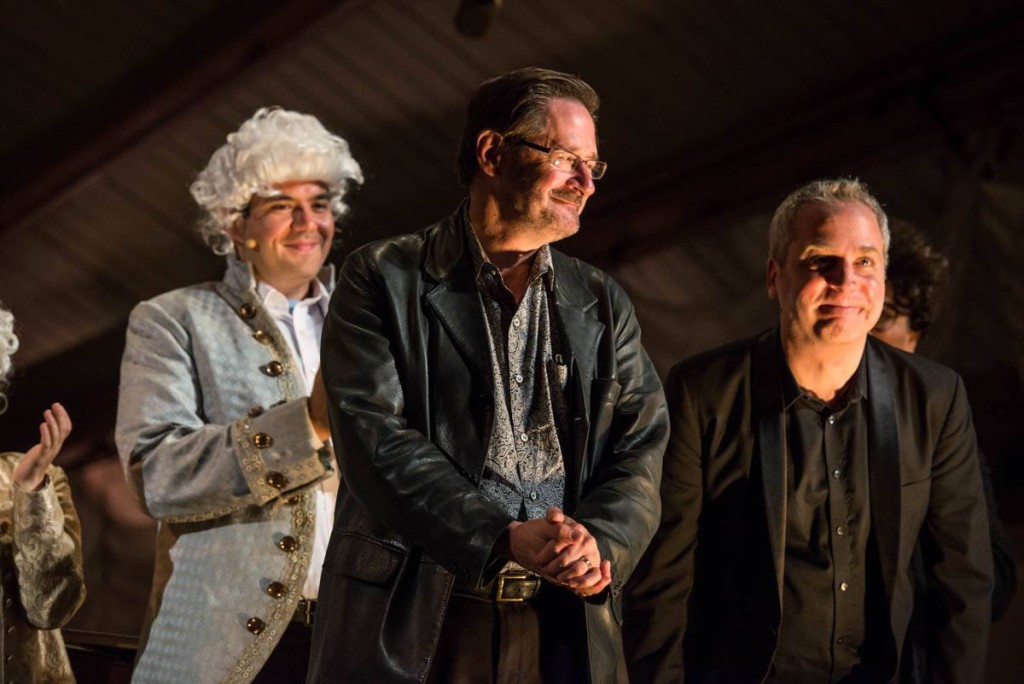 We are all terribly saddened with the news of Steve Stucky's untimely death Sunday, after a virulent battle with cancer over the last few months.
Steve is of course most well known to the Ojai community for The Classical Style, his comic opera written with librettist Jeremy Denk for the 2014 festival and premiered to critical acclaim. Finding the right composer to set Jeremy's somewhat unbelievable idea for an opera about musicology was at first a daunting task, but Steve brought exactly the right blend of ingenious new music, reverence for past music (the story after all is about Haydn, Mozart, and Beethoven), and a sublime sense of emotional meaning to the story through his music. Watching the creative partnership between them over the two years of project development was an inspiration and joy.
What I remember most was Steve's infectious and uncontrollable sense of humor. During those long working rehearsals for The Classical Style, he would suddenly burst into laughter at one of Jeremy's wry turns of phrase, and just as easily chuckle at his own musical jokes imbedded in the score. But Steve was also a deeply caring and emotional man who didn't hide tears at the touching entrance of Robert Schumann at the end of the opera signaling both the end of the classical style and the birth of the romantic era.
Steve was a great composer, a marvelous musician, and above all a superior human being. He was well known to Southern California audiences through his long association with the Los Angeles Philharmonic. I got to know him through his work as board chair of the American Music Center and subsequently New Music USA. He was always a delight to be with.
Our hearts go out to his wife, Kristen, and all the members of his family, and we are thankful for his indelible role in the Ojai Festival. We still had so much more to do together.
Photo: Steven Stucky at the 2014 Festival premiere of The Classical Style (Timothy Norris)