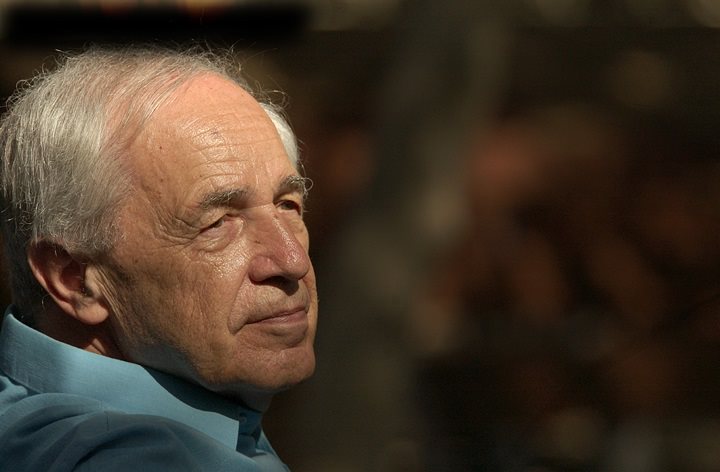 The Ojai Festival is honored to partner with the Pierre Boulez Hall in Berlin in their online festival of new music, subtitled Distance/Intimacy. The Boulez Hall, designed by our Ojai Festival friend Frank Gehry, has become a vibrant center of new music life in Europe. This particular festival features music by the hall's namesake, Pierre Boulez, who was Ojai Festival music director seven times in the years between 1967 and 2003. Boulez's music is surrounded by a series of newly commissioned works by ten stellar present-day composers, including Matthias Pintscher and Olga Neuwirth, most recently heard in the virtual edition of the 2020 Ojai Festival. You can find out much more
here
. There will be a live stream on four days beginning on July 9, introduced by the festival curators Daniel Barenboim and Emmanuel Pahud. The programs will then be accessible at that website for 30 days beginning July 13.
We happily invite you to join this online musical adventure, which has such sympathetic resonance with the Ojai Festival. But there is also a greater purpose to this collective international effort. Our colleagues at the Boulez Hall have also created this online event in part to bring attention to the severe impact of the coronavirus pandemic on musicians worldwide. Concert halls and festival have gone silent. Countless musicians around the world have suffered devastating financial impact from all of the lost work, an effect most deeply felt by freelance musicians. Musical organizations from around the world have joined with the Boulez Hall to call attention to the plight of musicians and to encourage support of local entities which support freelance musicians. The Ojai Festival asks that you consider making a contribution to two wonderful new music ensembles, which have had such a profound impact literally from coast to coast: the
Wild Up in Los Angeles
and
ICE, the International Contemporary Ensemble in New York.
Both these ensemble provide regular work for some on the most imaginative and accomplished musicians in the country. With their concerts now cancelled for months, these ensembles need our support more than ever.
Ara Guzelimian
Artistic and Executive Director