Colin Fowler, piano/organ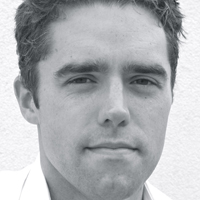 Colin Fowler hails from Kansas City, Kansas and began studying piano at the age of five. After attending Interlochen Arts Academy, he received his Bachelors and Masters degrees at The Julliard School, where he studied organ with Gerre Hancock and piano with Abbey Simon. He has played and directed music across the country, at venues including Carnegie Hall, Alice Tully Hall, Jazz at Lincoln Center, and The Library of Congress. 
Fowler has also performed with the American Brass Quintet, Deborah Voight, James Galway, and at many of the churches and synagogues in New York. Broadway credits include the recent revival of 42nd Street and the current production of The Tony Award winning musical, Jersey Boys. Fowler is the Chair of the Theory and Ear Training department at Nyack College, where he is a full-time professor and conductor of the Nyack College Chorale. He has played with the MMDG Music Ensemble since 2006.