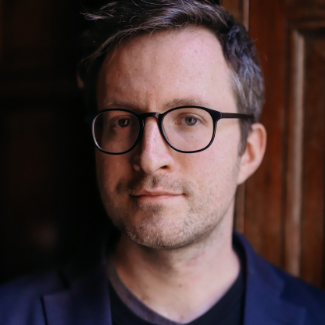 A pianist that "defies human description" for some (Concerto Net) and recalls "a young Peter Serkin" for others (New York Times), Conor Hanick is one of his generation's most inquisitive interpreters of music old and new.
He has performed internationally to wide acclaim in repertoire ranging from the early Baroque to the recently written, and collaborated with conductors Alan Gilbert, James Levine, David Robertson, Pierre Boulez, James Conlon, Anne Manson, Carlos Izcaray, Jeffrey Milarsky, and others. In addition to the Kennedy Center, Mondavi Performing Arts Center, the Kultur und Kongresszentrum Luzern, Kyoto Concert Hall, the Dewan Pilharmonik Peronas in Malaysia, Hanick has performed in virtually every prominent arts venue in New York City, ranging from (le) Poisson Rouge and The Kitchen to Alice Tully Hall and all three halls of Carnegie Hall.
A fierce advocate for the music of today, Hanick has premiered over 200 scores and worked with composers as diverse as Charles Wuorinen and Caroline Shaw. As the "soloist of choice for such thorny works" (New York Times), Hanick recently performed Milton Babbitt's Piano Concerto No. 2 with the Juilliard Orchestra at Alice Tully Hall; György Ligeti's Piano Concerto with Alan Gilbert at the New York Philharmonic Biennale; Pierre Boulez's sur Incises with James Levine at Carnegie Hall; and the world premiere of Matthew Aucoin's Piano Concerto with the Alabama Symphony.
This season Hanick plays Morton Feldman at The Clark Museum in the Berkshires; Luciano Berio and John Luther Adams at the Ringling Museum in Sarasota; Béla Bártok's piano/percussion Sonata with members of the San Francisco Symphony at Davies Hall; Matthew Aucoin's Piano Concerto with the Boston Modern Orchestra Project (BMOP) at Jordon Hall; György Ligeti's Piano Concerto in Iowa City and Chicago; and recitals in Denver, Los Angeles, and Aspen with violinist Augustin Hadelich. As a soloist, he will be artist-in-residence at the University of Iowa and Northwestern University.
Hanick is a solo piano faculty artist at the Music Academy of the West, an elite summer festival in Santa Barbara, and holds degrees from Northwestern University and The Juilliard School, where he completed his Master's and Doctorate studying with Yoheved Kaplinsky and Matti Raekallio.