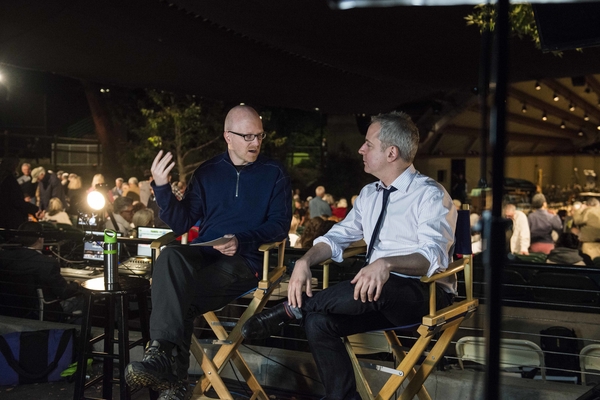 Libbey Bowl Concerts and Ojai Talks of the 68th Ojai Music Festival, June 12–15, are now archived on our Festival website for your viewing pleasure.
A highlight of this year's 2014 Ojai Live offerings includes the June 13 world premiere of the new opera with libretto by Jeremy Denk and music by Steven Stucky, The Classical Style: An Opera (of Sorts). The Classical Style: An Opera (of Sorts) is co-commissioned by the Ojai Music Festival, Cal Performances at UC Berkeley, Carnegie Hall, and the Aspen Music Festival and School. The Ojai premiere is supported by a generous grant from The Andrew W. Mellon Foundation.
This year, Ojai Live features an enhanced HD five-camera shoot with concert-quality sound produced by Little Dog Live (http://www.LittleDogLive.com). Intermission interviews with artists and special guests were hosted by Fred Child of American Public Media's Performance Today.
Now in its 68th year, the Ojai Music Festival celebrates its audience whose interest has resulted in record sales. The concentrated four-day Festival draws thousands of curious and engaged music enthusiasts from across the country, and is pleased to serve a growing community worldwide via these live and archival webcasts.
Watch the stream of the Friday evening concert below and view more videos on the archives here >>