BRAVO Imagine Concert
February 7, 2020 at the Ojai Valley School's Greenberg Center

Sponsored by Ojai Valley School–Barbara Barnard Smith Fund of the Ventura County Community Foundation, and the Ojai Music Festival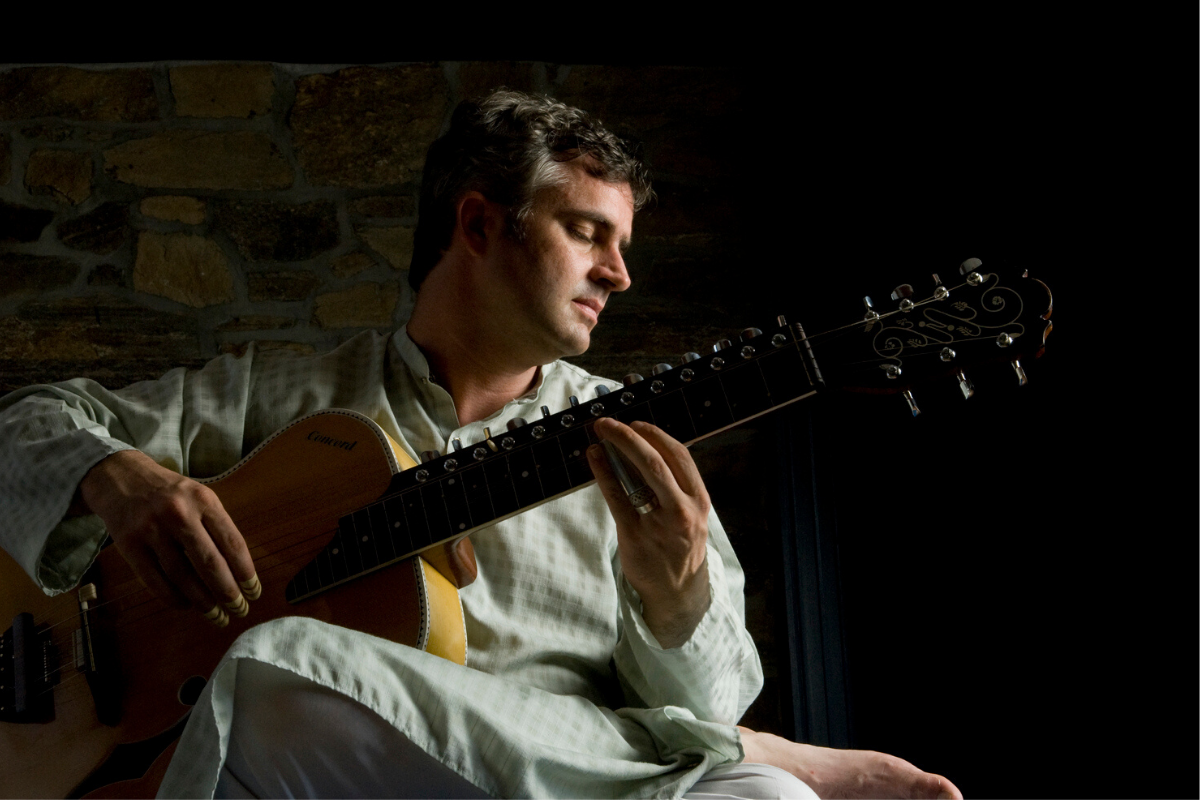 The Ojai Music Festival's BRAVO education program and the Ojai Valley School present the Imagine Concert featuring the Sandhi Indian Ensemble led by Dave Cipriani along with John Stephens, and Leonice Shinneman. This free concert will celebrate the appreciation of the music of Northern India and guide audiences on a journey to learn about the music and its cultural impact.
In addition to free school performances for students of the Ojai Valley Unified School District, there will be a free public concert on Friday, February 7, from 4 to 5pm, at the Ojai Valley School's Greenberg Center (723 El Paseo Road). This free community concert is made possible by the Ojai Valley School-Barbara Barnard Smith Fund of the Ventura County Community Foundation. No reservations needed for the public performance. For more details, call 805 646 2053.
Sandhi Indian Ensemble:
Dave Cipriani, Indian Slide Guitar
John Stephens, Sarod
Leonice Shinneman, Tabla, Pakhawaj, Tavil (Indian Hand Percussion)
Sandhi Indian Ensemble is made up of 3 outstanding graduates of the California Institute of the Arts North Indian Music Program who want to share their love of this deep and exciting music. The members are busy performers, recording artists and teachers in the Ojai and LA area.
Dave Cipriani is one of the leading exponents of Indian Slide Guitar in America, having previously studied under Indian Slide guitar pioneer Pandit Barun Kumar Pal.
Learn more about David Cipriani here.
Learn more about the featured instruments here.